He preps for the jump by taping up his arms for added protection.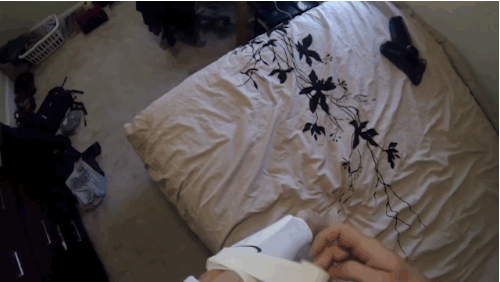 And aside from the typical POV angle, Ethan also sets up a second camera for a third-person view of the jump.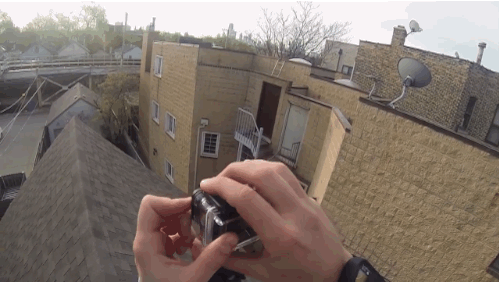 Once on the roof, he takes a few test sprints and tries to spot his landing.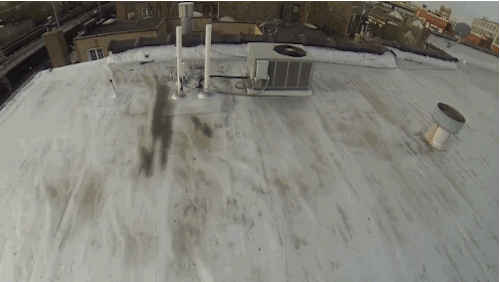 Then finally, he jumps...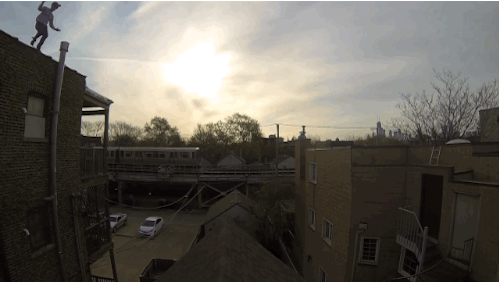 And it's pretty fuckin' EPIC.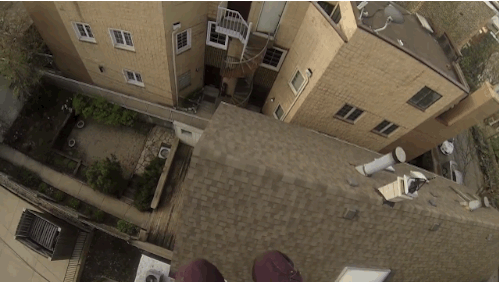 Major props, Ethan. You got some pretty big cojones for pulling off a stunt like that.