Meet the Utah Jazz's newest, and youngest player, JP Gibson.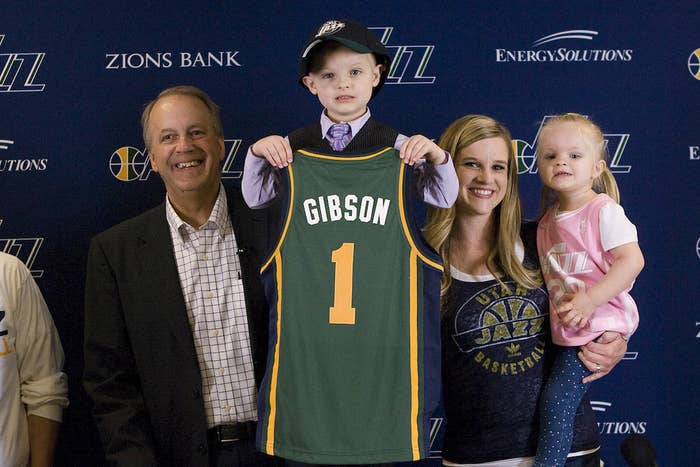 On Monday, the 5-year-old inked a one-day deal with the team.
JP, who was diagnosed with acute lymphoblastic leukemia in 2012, joined the team on the bench during their annual inter-squad scrimmage at EnergySolutions Arena.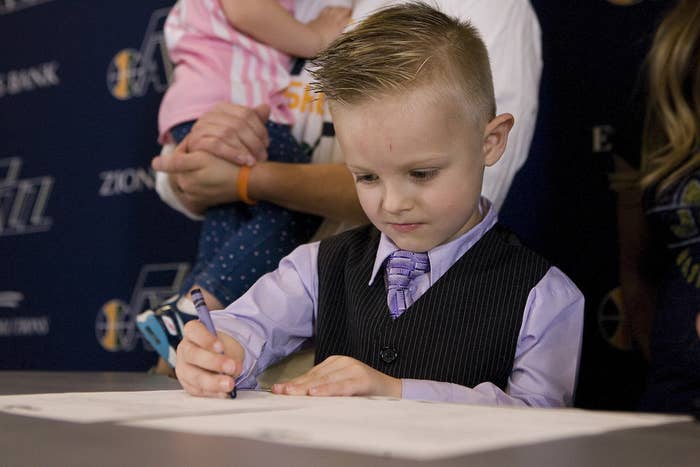 However, the team wasn't going to just let JP sit on the bench for the entire scrimmage…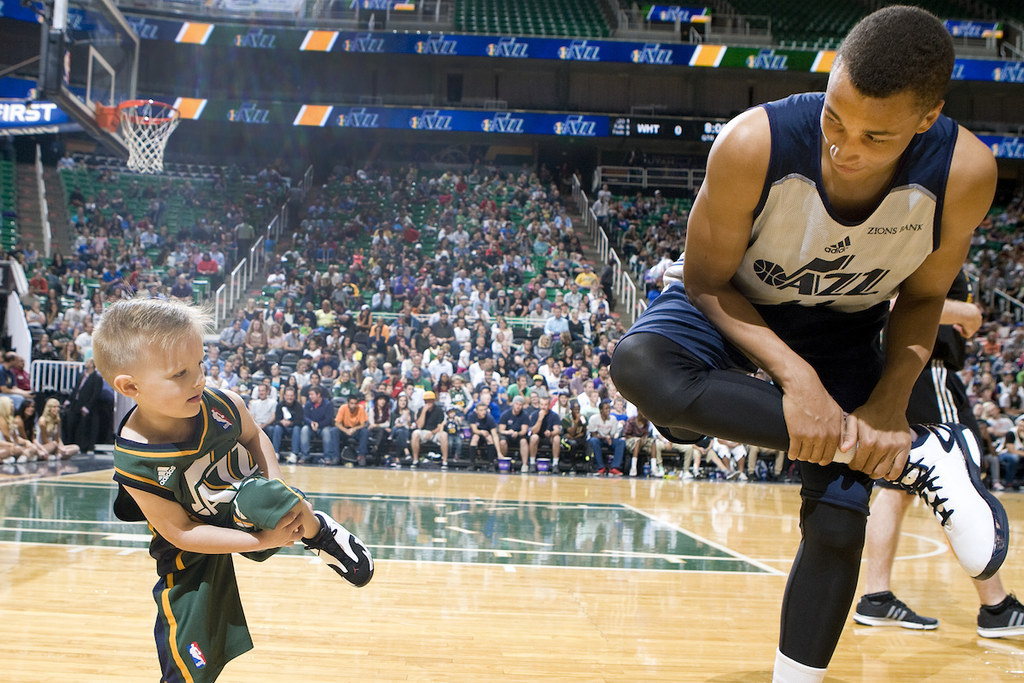 Instead, they inserted him into the game during the third quarter, which provided for a very special moment for everyone in attendance.
The play started by inbounding the ball to the little guy...
And with a little help from Rudy Gobert...
He was able to throw down the two-handed slam.