According to his owner, Kama's favorite waves are "Hawaiian Style," which usually range from 3-4 feet.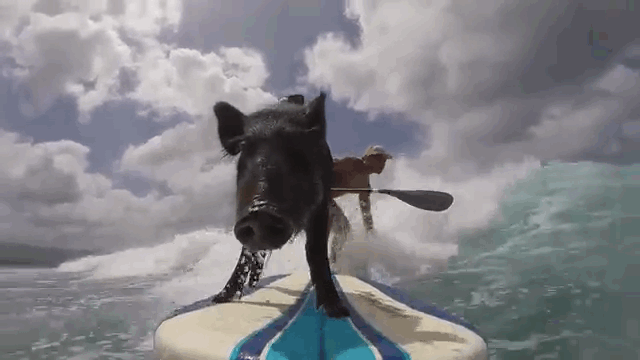 Aside from surfing, Kama also loves his ladies...
But at the end of the day, Kama is still a pig, and he still likes to get down and dirty with good, old fashioned dirt.