And, of course with rock n' rollers like Buddy Holly, the 1950s were all about Wayfarers and square glasses.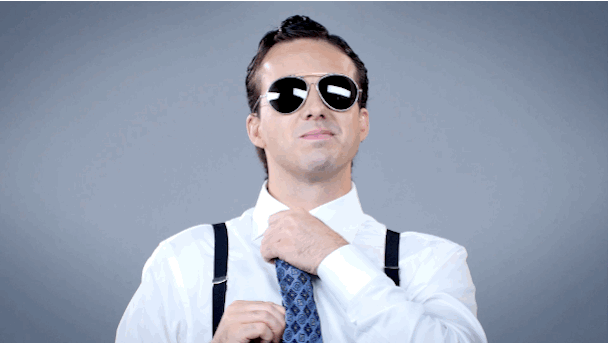 Say hello to the totally groovy aviators and gradients of the 1970s and goodbye to that shirt.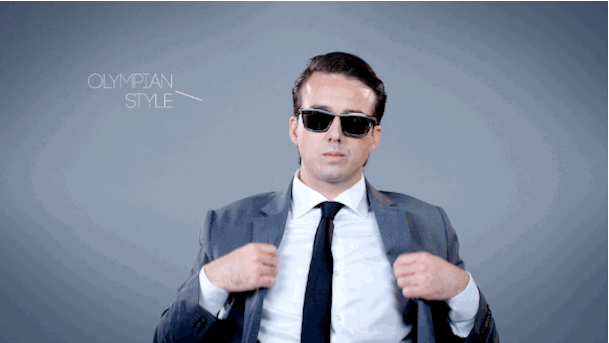 Get your mullets ready, because they're about to be trumped by oversized glasses in the 1980s.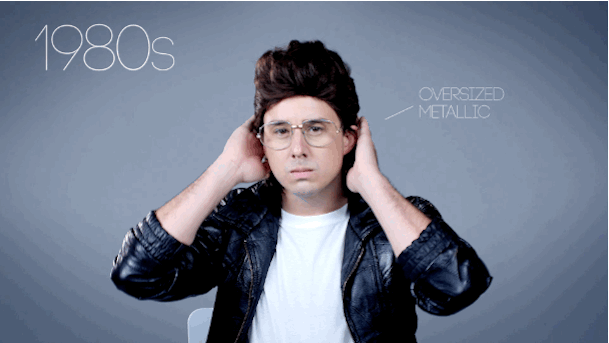 No 2000s frat boy look was complete without rectangular wire glasses or... shutter shades...
Finally, the 2010s have brought us the glorious hipster look and sleek shades.