1.
On Saturday, wiener dogs of all ages and sizes came together in Melbourne, Australia, to participate in the second annual "Running of the Wieners" dachshund race.
2.
There were multiple heats throughout the day, as well as a costume parade full of short lil' doggos in adorable costumes, like this: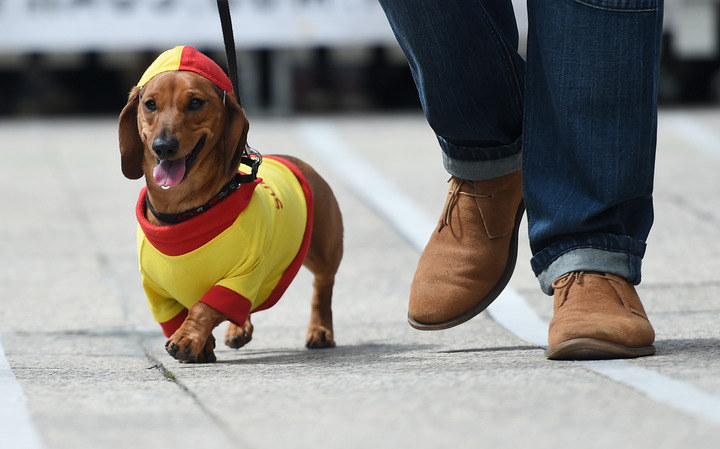 3.
Some puppers were not so humble about their apparent speed, donning superhero costumes as they waited for their heats.
4.
And others were happy to just have a laff.
5.
The Running of the Wieners is held by Dachshund Rescue Australia to raise funds for the charity.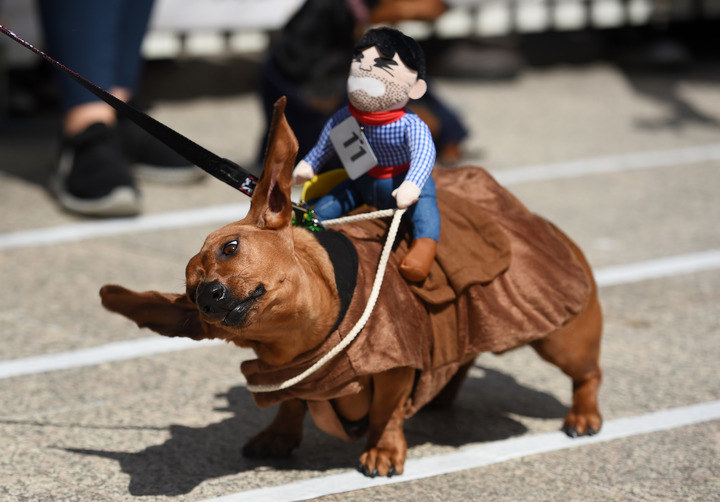 6.
Those who aren't really into the running part of the day take the opportunity to really go all out when it comes to their costumes.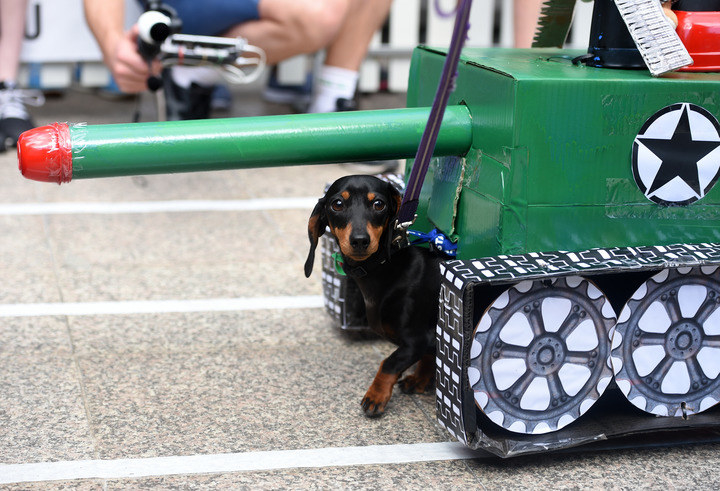 7.
Some seemed a bit timid.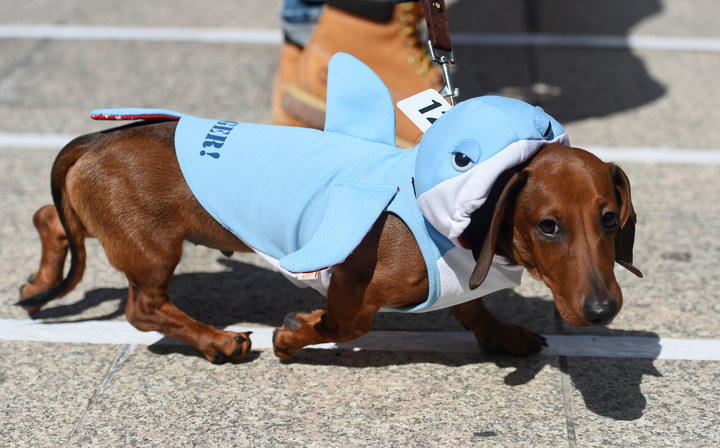 8.
Others, slightly aggressive.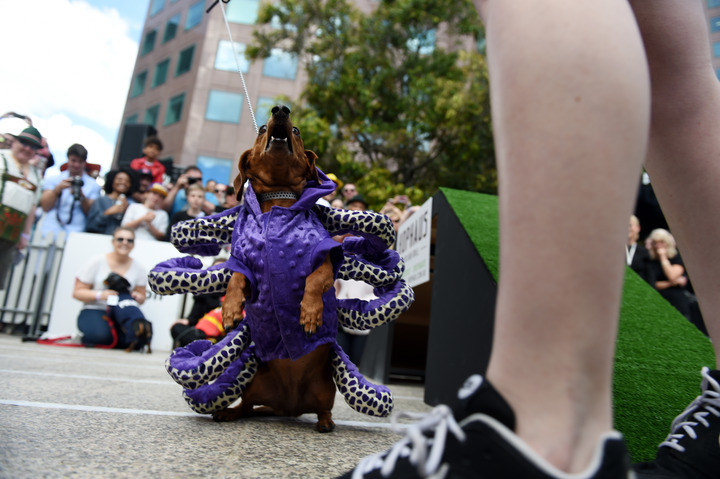 9.
There were wiener Pokémon trainers...