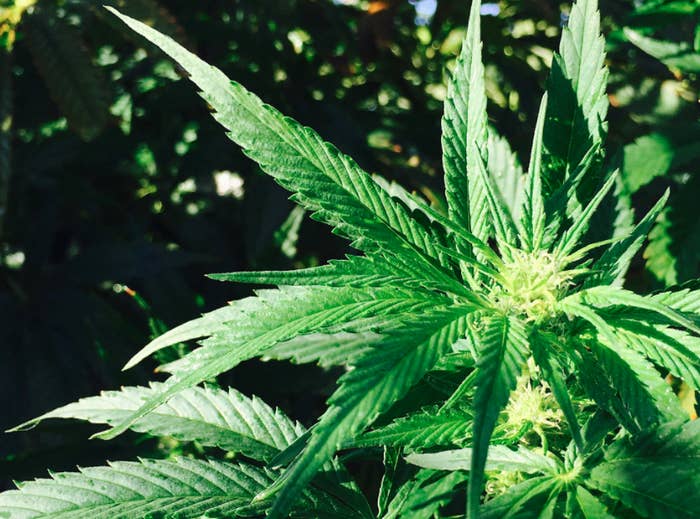 There may be agreement among bureaucrats to streamline the access pathway for medicinal cannabis, but any hope of a single-approval, 48-hour turnaround process is still months away from becoming a reality.

Many within Australia's increasingly vocal medicinal cannabis community were elated last Friday when state and territory leaders met at the Council of Australian Governments (COAG) and agreed to a national scheme that would see patients' waiting time for cannabis reduced from months to days.
However, there is confusion around just what the COAG decision means. While politicians have met and agreed to the idea in principle, patients will still have to navigate the double-approval process via state governments and the Therapeutic Goods Administration while the faster pathway becomes a reality.
Last Friday, federal health minister Greg Hunt said the new process will be a "one-stop shop for accessing medicinal cannabis".
"Now, time should not be a matter of concern once a doctor has made his or her prescription," he said.
However BuzzFeed News understands it will take at least three months for the scheme to progress.

Queensland minister for health and ambulance services Steven Miles told BuzzFeed News he and his state counterparts had agreed to support the government's single-approval national online pathway, but couldn't give an exact time as to when patients should expect it.

"Work to develop this pathway is underway and likely to take a number of months before the system is in place," he said.
Miles said Queensland had the "most progressive" medicinal cannabis laws in the country, and that state approval timeframes would be reduced while the nation waits for the single application pathway to get off the ground.
The federal Department of Health was also unable to offer a timeframe, saying states and territories are required to supply data for their new processes for entry into the online system.
A spokeswoman for the department said the current NSW trial of a single-approval process, which started in March, is "working well".
Meanwhile, confused Australian families are asking their doctors why the process is taking so long, mistakenly believing the faster single-approval scheme was already in place.
"The doctor has submitted an application for further supply but now he is being told he must apply to the state health department after already getting an approval from the TGA," Lanai Carter, whose son Lindsay uses medicinal cannabis, told BuzzFeed News.
"Everyone thinks this has happened and I'm here thinking 'yeah, OK…in someone's dream land'. I asked how long they think is reasonable to get a response — it should be the same day for crying out loud. This is life saving for some people."