The Andrews Labor government in Victoria is facing growing pressure to implement pill testing after a majority of crossbench MPs called on the government to approve the harm reduction method.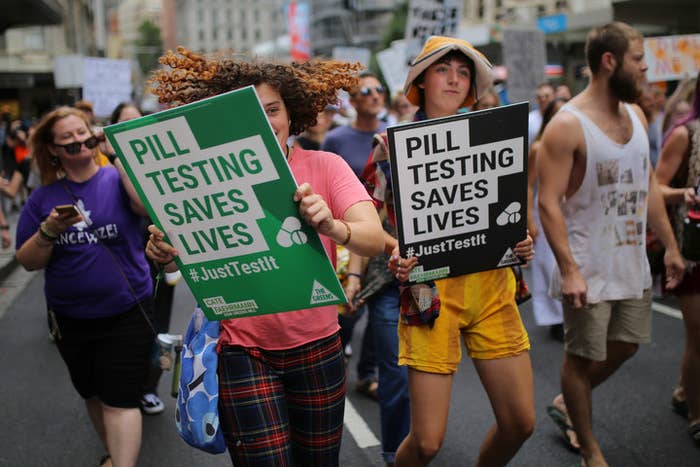 On Monday, six upper house crossbenchers demanded a trial of pill testing: the Reason Party's Fiona Patten, Greens leader Samantha Ratnam, the Animal Justice Party's Andy Meddick, independent Catherine Cumming, and Liberal Democrats David Limbrick and Tim Quilty.

Legal pill testing has become a hot topic, following the deaths of six people in five months at Australian music festivals. The Royal Australian College of General Practitioners, the Australian Medical Association, and the Royal Australasian College of Physicians are just some of the peak health bodies that have come forward in support of the harm reduction method.
"Pill testing will save lives and there is evidence of this across the world," Patten said in a statement.
"To the Premier, if you call Victoria the most progressive state, you can't ignore pill testing. It's time to start putting measures in place to help prevent deaths."
The Andrews government, elected in 2014, introduced medically supervised safe injecting rooms in 2018.
The government has pumped millions of dollars into alcohol and drug services across the state and supports DanceWize, a harm reduction initiative that supports pill testing.

However, growing pressure from fellow MPs and experts has not caused Andrews to budge.
"We have no plans to allow for pill testing at events in Victoria," a government spokesperson told BuzzFeed News on Monday, citing advice given to the party from Victorian police.
"[The advice] tells us it can give people a false, and potentially fatal, sense of security about illicit drugs."
Acting premier Jacinta Allan told media on Monday that there was no motion before the parliament on pill testing, and that injecting rooms were different to pill testing.
"Victoria Police gives very firm advice on the matter of pill testing to the Victorian government about the false and potentially fatal outcomes that come as the result of a pill testing regime," she said.
"If the parliament chooses to look at this more broadly then that's a matter for the parliament."