This is Paula Godwin and her dog, Todd. Paula, Todd, and her other dog Copper live in Arizona and go on walks pretty regularly. "I love my puppies, that's all I do," Godwin told BuzzFeed News.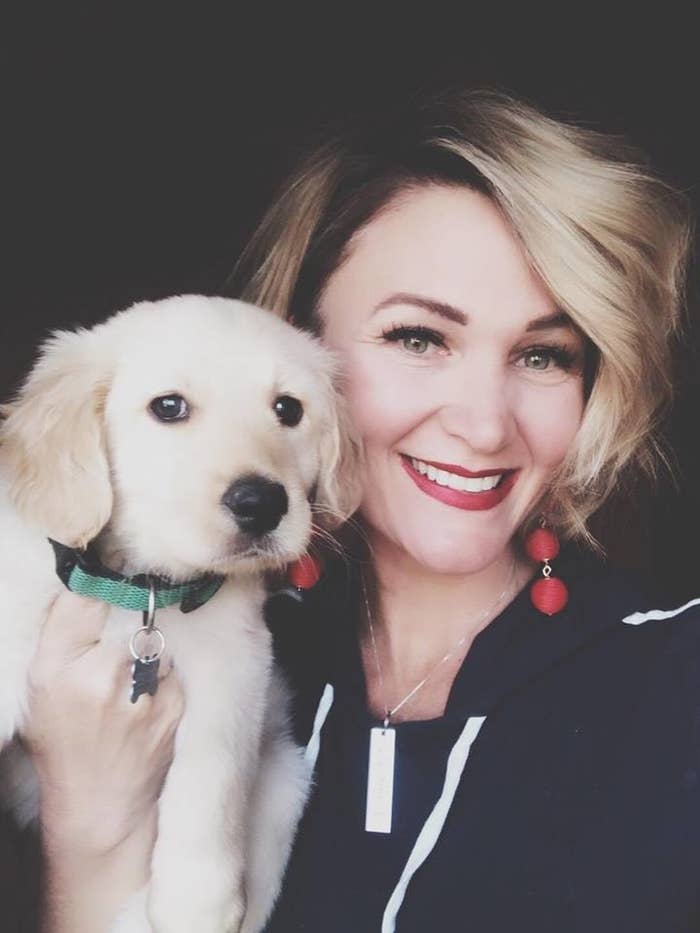 Paula decided to go on a hike with her dogs along a paved trail on Friday morning. As she was walking, six-month-old golden retriever Todd noticed a rattlesnake on the path. Paula didn't see the snake, but that didn't stop Todd from hopping between her and the snake and getting bit.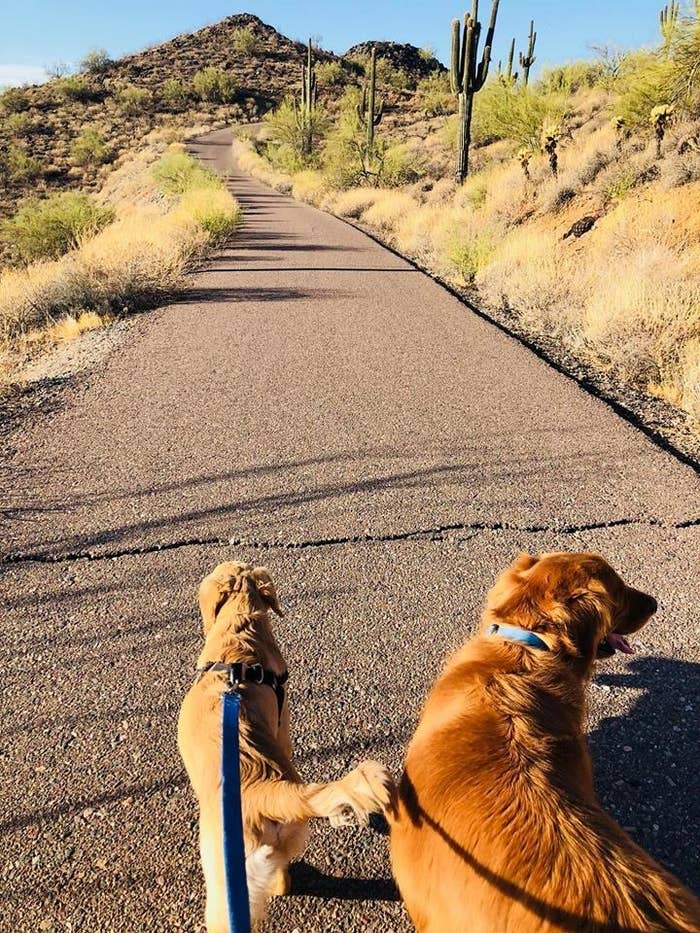 "He for sure saved me from getting bit," said Paula in a video on her Facebook. "He's definitely my hero."
Paula picked Todd up and ran down to her car, getting to the hospital in about 10 minutes. There, Todd was given anti-venom and spent about 12 hours in the hospital.
And while there are some pretty shocking photos of the after- effects of the snake bite, Todd has made a full recovery.
On Facebook, Paula said that even though she knew about the dangers of snakes in the area, the experience was evidence you can never be too careful. "Usually when I hear that rattle I'm backing away," she said. "I think he was just resting ... I did not see him. Just be aware. I'm so aware and so vigilant and I just didn't see him anywhere."
People have been quite complimentary of Todd on Paula's Facebook page. A photo of Todd with a description of what happened has been shared hundreds of times.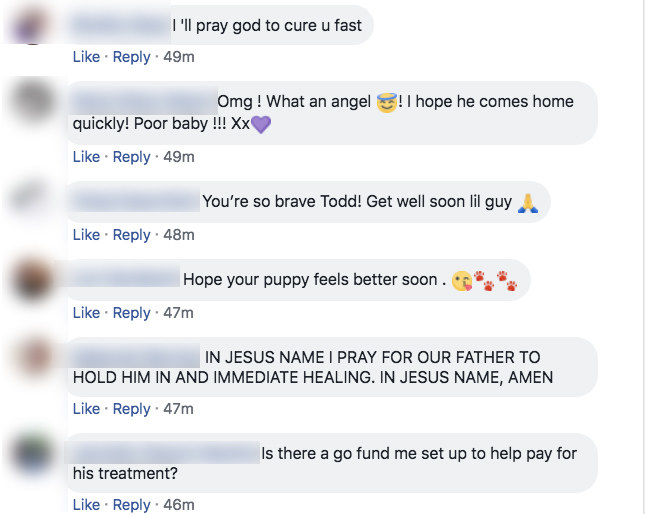 And Todd even got a mention on the popular dog-based Twitter account WeRateDogs.
Paula told BuzzFeed News there had been "so much kindness" in reaction to Todd's bravery.
"It's all about Todd's heroic act."