These Parents Had A Gang Of Kangaroos Invade Their Campsite And It's Crazy
The word is out.
Justin and Bec Lorrimer, along with their three kids, are travelling Australia in a caravan.
The Lorrimer family was staying at a caravan park near Jervis Bay on Sydney's south coast when Bec and Justin took the kids inside for a bath. Shortly after, as they were getting ready for dinner, a kangaroo jumped straight into their caravan.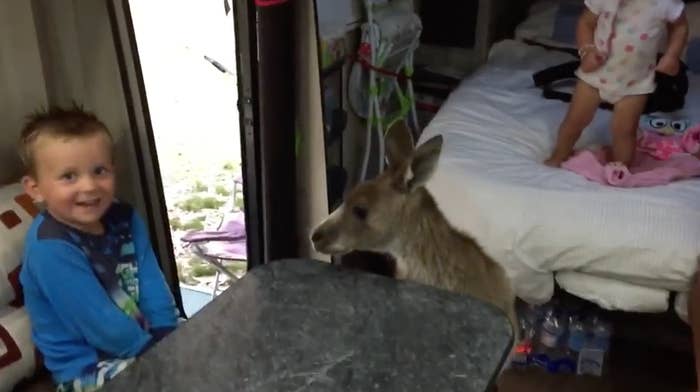 Justin quickly grabbed his camera to film the 'roo as she surveyed the inside of the caravan, resisting multiple attempts to push her back outside.
Finally able to shoo the 'roo away, the family thought that would be the last of the their up-close-and-personal experiences with their new kangaroo friend, and went about their business as usual.
But the next day a mob of more than a dozen 'roos parked themselves outside the front of the Lorrimer's caravan.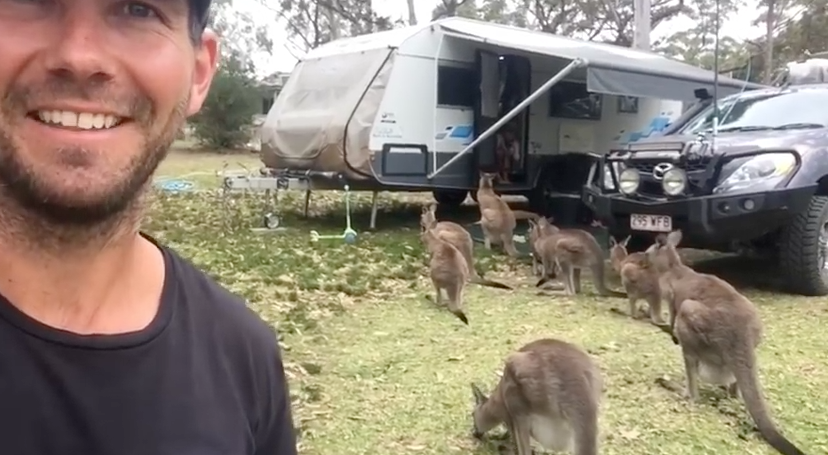 You can follow the rest of the Lorrimer family's trip here.
Want more proof that Australia is the craziest place on earth? Sign up for BuzzFeed's "Meanwhile in Australia" newsletter!
If you can't see the signup box above, just go here to sign up for BuzzFeed's "Meanwhile in Australia" newsletter!