Rooney Mara and Joaquin Phoenix are currently working on a biopic about Mary Magdalene called, uh, Mary Magdalene. Information about the project is scarce, but we can probably assume the character list also includes Jesus of Nazareth (later known as Jesus Christ).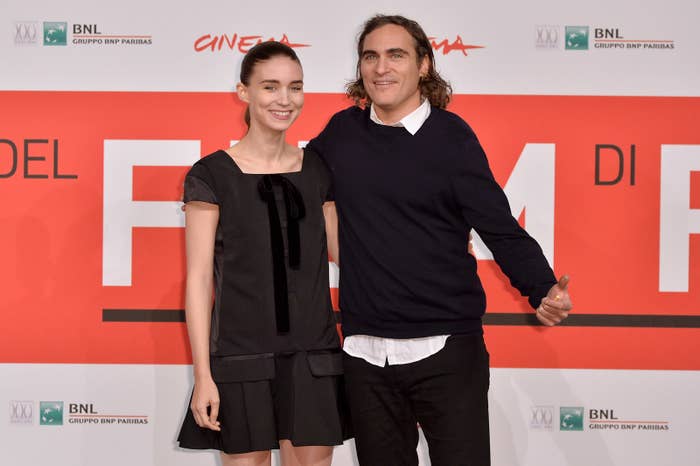 One of the main reasons we can assume Jesus is in the film is because of this incredible photo, taken on set in 2016. It shows Rooney having a drag while Joaquin (as Jesus) is crucified.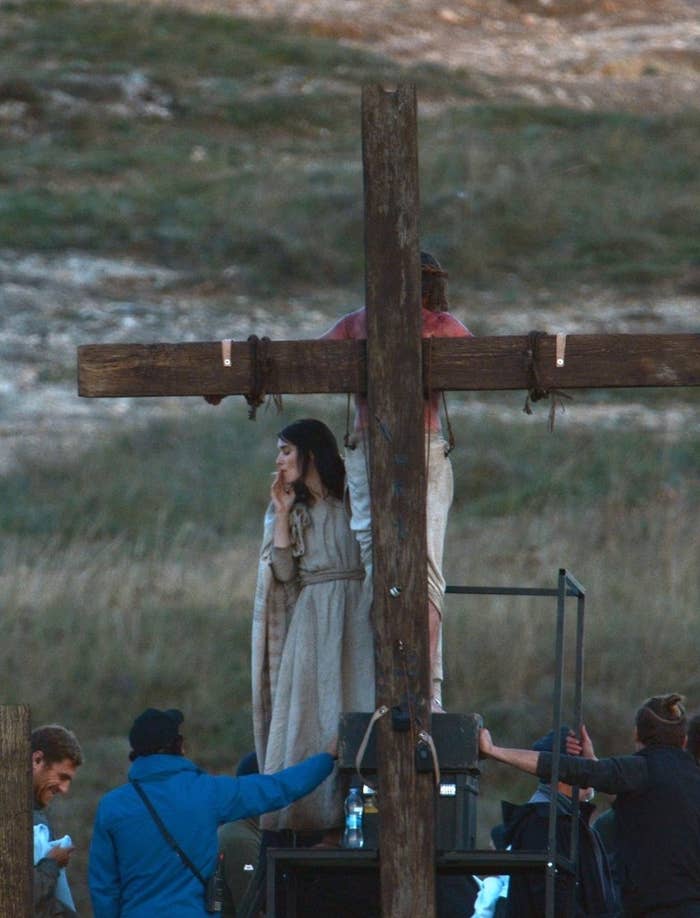 It is a beautiful and (importantly) perfect photo, and, for that reason, here it is again.
If you Google there's a bunch of photos from the set. Jesus smokes too! But putting those photos here would cost money. So enjoy this pic just one last time.