This is Robin, a photographer and senior in high school in Atlanta.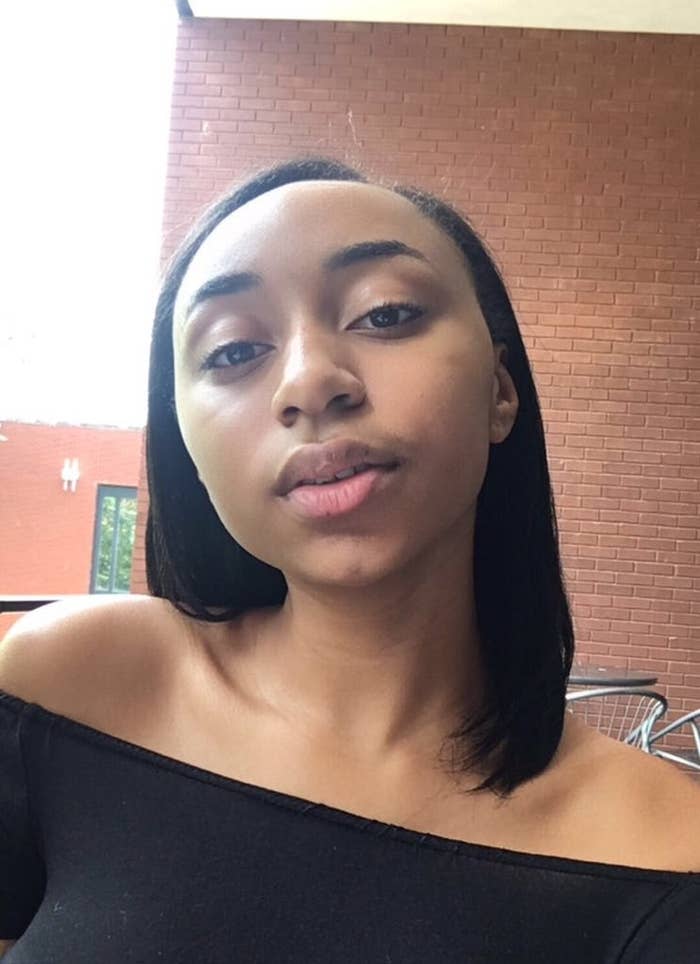 Yesterday, Robin gave a presentation in her speech class on the reality of white privilege.
Shortly after her speech, Robin tweeted a picture of herself in front of her opening slide – "White Privilege Does Exist".
Robin says her speech was met with an "extreme round of applause", and that her classmates were all "really proud" of her.
The tweet has already been retweeted more than 20,000 times with thousands of people applauding her.
Robin hopes to work as a creative director when she's older, or become a business lawyer.
"I just want to be successful and a voice for people of color," she said.