Following the death of a good friend and family member, a community has rallied together to raise funds for men's health.
Rhys McNaughton, a 24-year-old Australian who was a successful sportsman and friend to many, killed himself last week. The news came as a shock and was felt throughout Rhys's northern New South Wales community, especially considering, as close friend James Healey told BuzzFeed News, McNaughton rarely showed signs of issues with mental health.
"I mean as far as the majority and myself are concerned Rhys never had any known issues or never showed signs of weakness," Healey said. "I was talking to probably his closest mate just last night, and he did mention that despite Rhys appearing all good and happy he did have a few moments of sadness and depression, and did talk – but only in small snippets of hard times. ... However, it was just brushed off with that classic 'everything will be alright' chat."
Now, McNaughton's friends are trying to raise funds and awareness of men's health issues, with a Facebook post to Ellen DeGeneres's page picking up hundreds of shares and thousands of likes.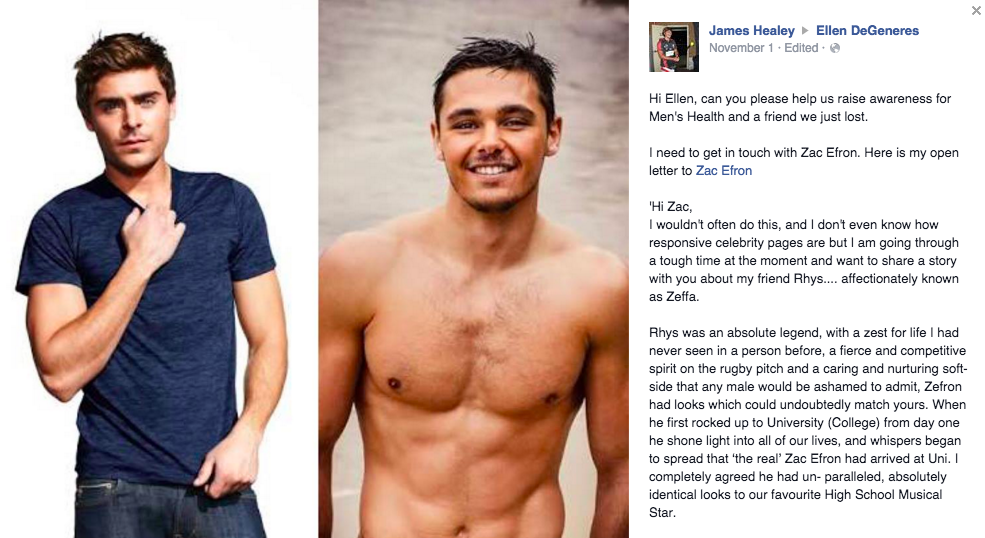 There were lots of comments praising the initiative, as well as McNaughton's life.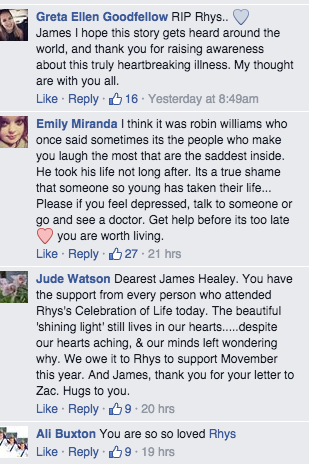 You can read the full letter here: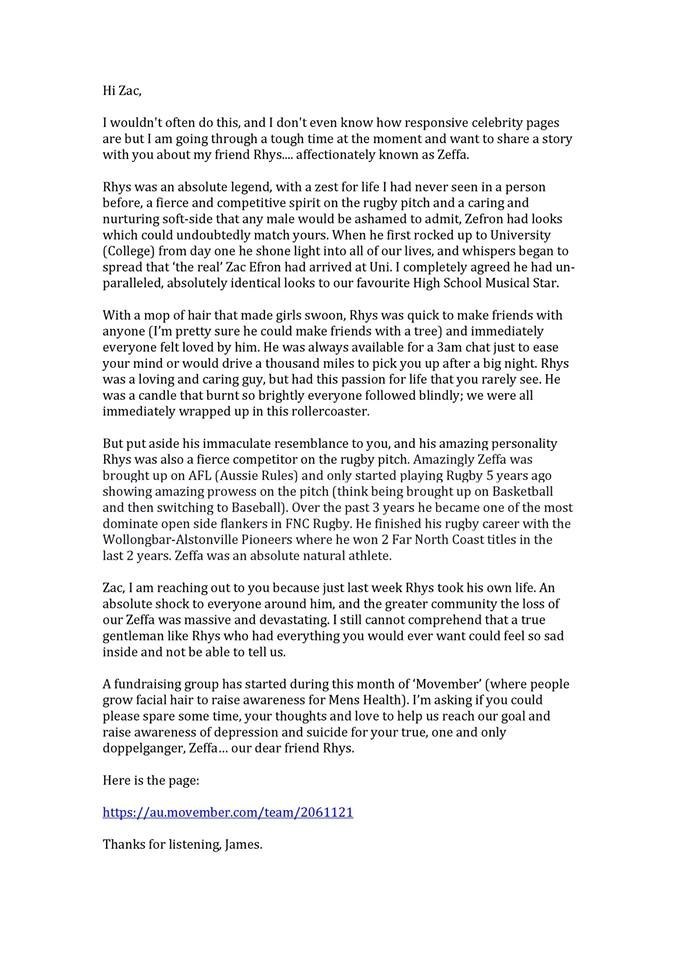 A fundraiser has since been set up through Movember, an Australian charity event that promotes men's health.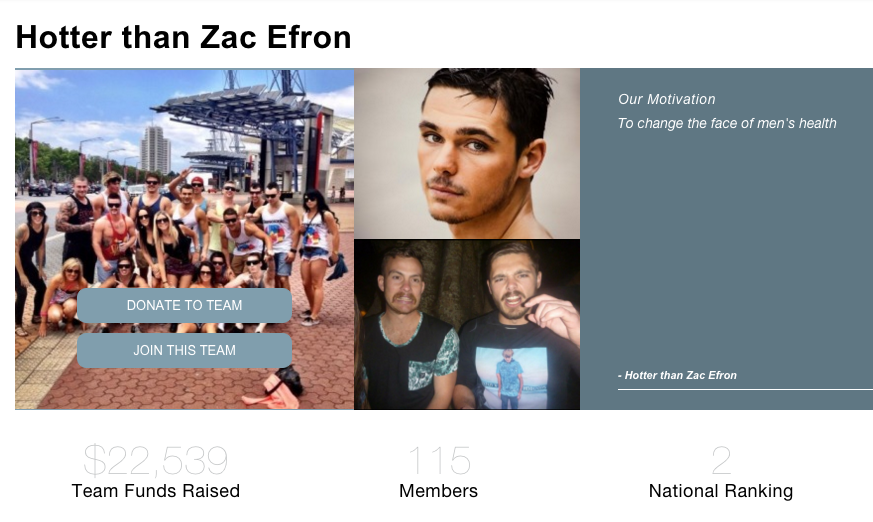 Healey said he hadn't heard anything from Ellen DeGeneres's people or Zac Efron yet, but hoped to try to get more momentum for the fundraiser by appearing on radio stations and approaching Zac Efron's management.
"I didn't really expect anything," he said, "but I think a lot of people outside of my friends have now liked, shared and seen it. ... At the moment it is really just people putting their own $20 worth in, so a lot of individual donations."
You can check out the fundraiser here.
Looks like there are no comments yet.
Be the first to comment!