This is police puppy Gavel. Look at him, all adorable and cute and tiny.
At the time of Gavel's birth, a press release from police lauded his "long line of pedigree".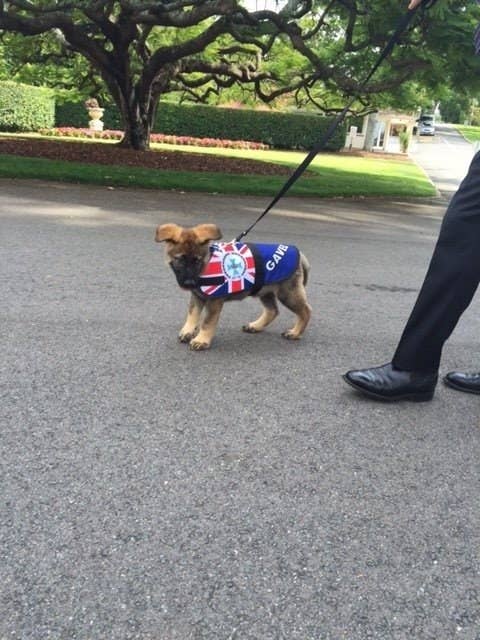 Gavel was training to be a special police dog with the Queensland police force, but six weeks into his training he had his hopes of a life on the front line dashed after he was deemed too bloody nice.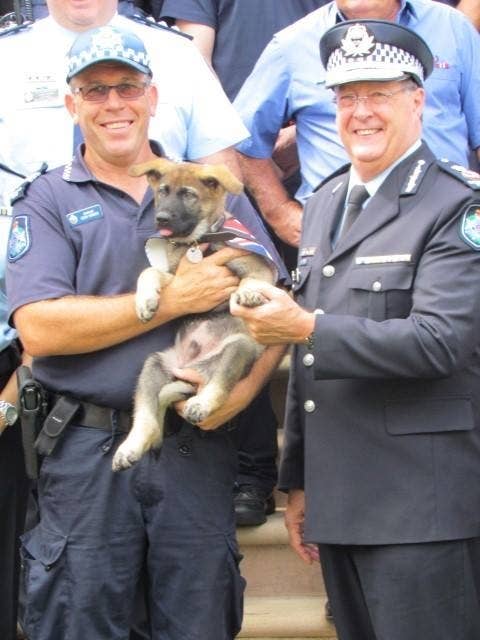 The super-friendly Gavel was undergoing a trial as a police dog at the governor of Queensland's house in February, but after failing to show aptitude for the job he was given the role of "vice regal dog" at Queensland's Government House.
It looks like he really loves it:
Governor of Queensland Paul de Jersey has been using his Instagram account to give running updates on Gavel.
Now Gavel spends his days welcoming guests to Government House while wearing spiffy jackets.
Life sure could be worse.