This is Hanine El Mir. She's a student at the American University of Beirut in Lebanon studying English Literature and Media / Communications.
And this is Hanine's dad, Khaled.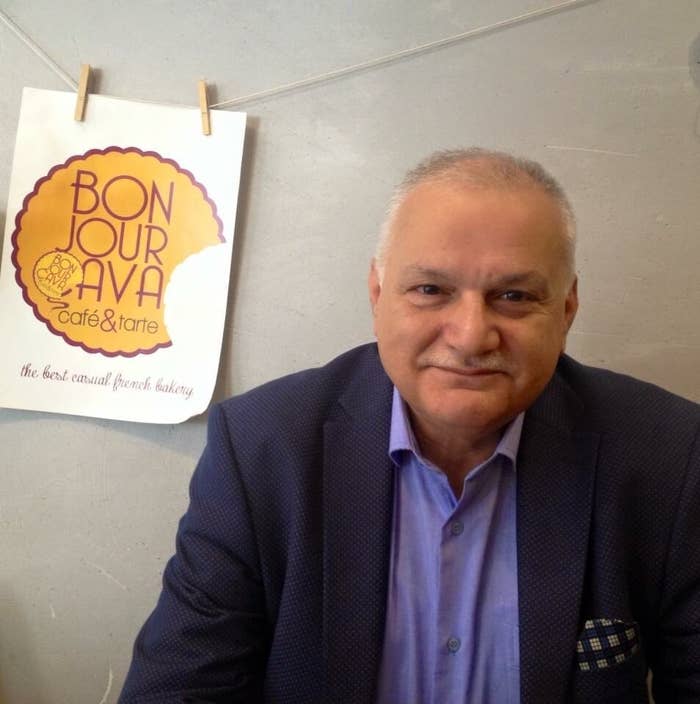 Last Saturday, Hanine tweeted a picture out to her 2100 followers of her dad. Traveling in Poland for work, Khaled and taken some time off to stop next to pigeons and grab a selfie. "MY DAD TOOK A SELFIE WITH A PIGEON I'M SCREAMING," wrote Hanine.
What followed was thousands and thousands of retweets as people, for whatever reason, became mystified with Khaled's expression, the pigeon's expression, and whatever led to the two sharing this moment for a brief slither of time.
"He didn't seem to think it's a big deal," Hanine told BuzzFeed News when asked about her father. "In his head, it's just another selfie he took and he takes a lot of selfies."
Khaled told his daughter that he managed to snap the selfie with the pigeon as it was one of the younger birds. "He's very dedicated to feeding animals," said Hanine, "he feeds every stray cat he sees here in Lebanon."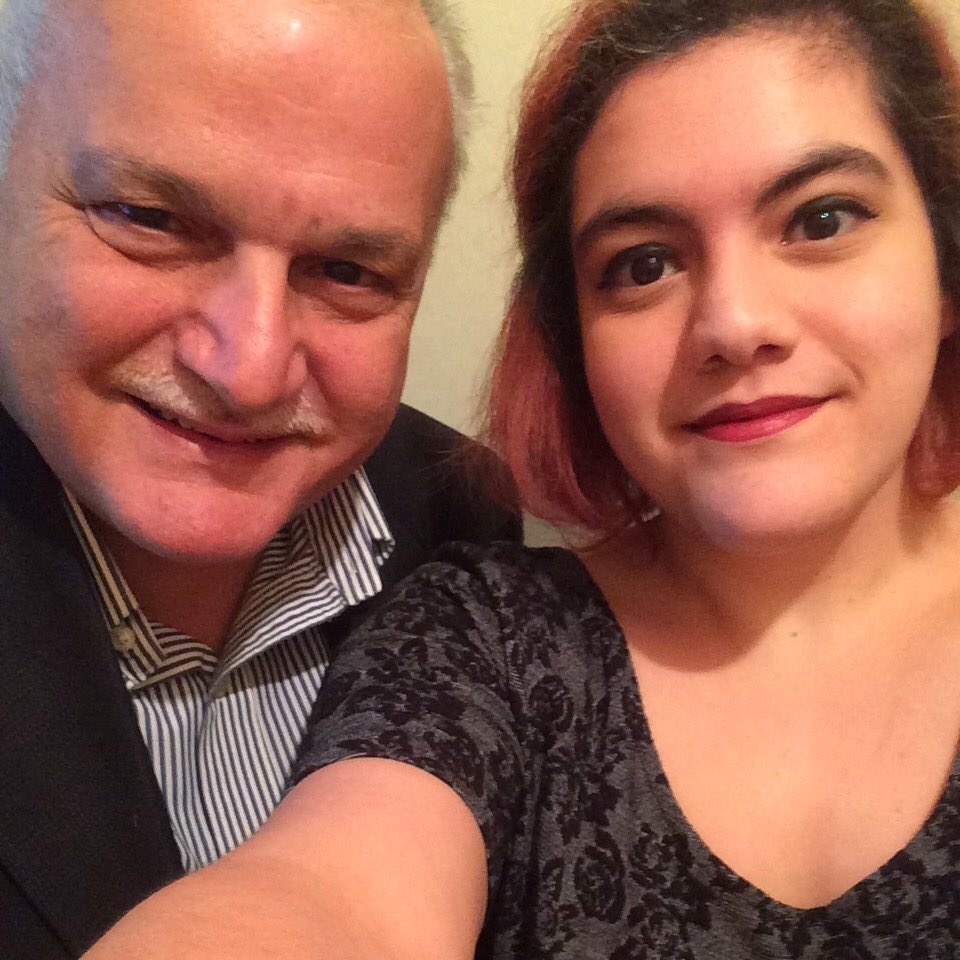 As the thousands (and thousands) of retweeted rolled in, others began sharing their own animal selfies.
And many told Hanine she needed to protect her father for some reason (maybe because of his mystical ability to relax with animals?) while others thought it looked like an absolute nightmare.
Oh and one person painted a picture of the whole scene. Normal stuff.
"I didn't expect people to be this invested," said Hanine.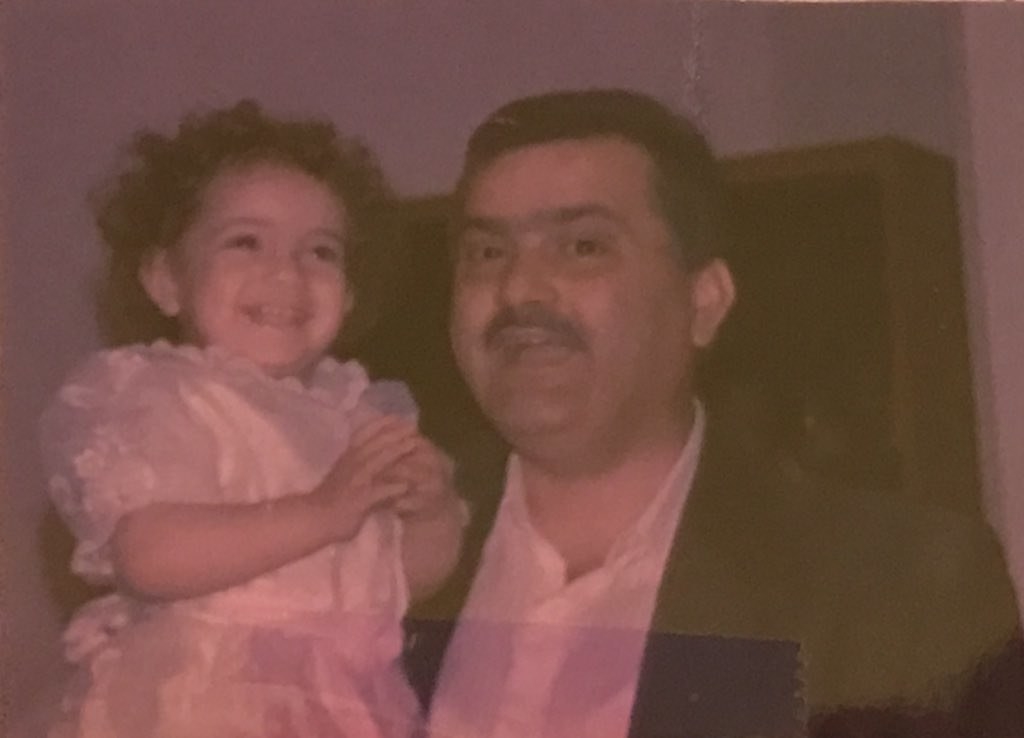 Well, it certainly seems like people are invested now.