This is Dom LeMorta, a college basketball player at Alfred University in western New York.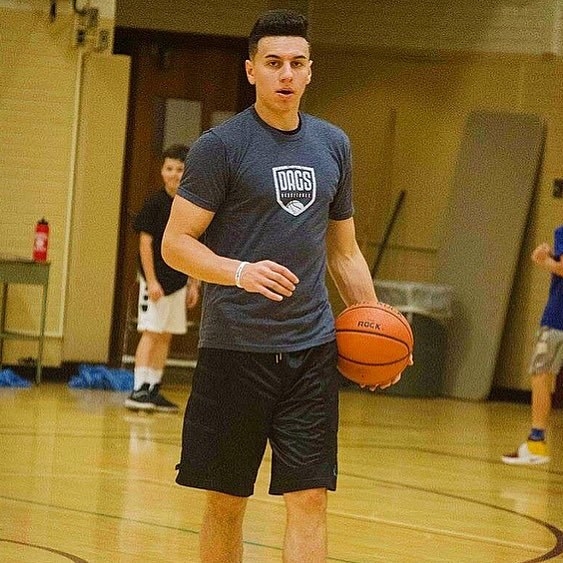 On Halloween morning, LeMorta woke early and walked into his Sociology classroom to see his teacher, Dr. Greil, dressed up as Papa Smurf. It was something else, so Dom tweeted about it.
"My Twitter has been frozen for the longest time because of all the notifications," LeMorta told BuzzFeed News. "But a lot of people were coming at me for the most part."
That's right. Turns out people took issue with the way LeMorta reacted to the efforts of his professor — and boy did they let him know.
The Papa Smurf professor's name is Larry Greil, and he's actually been putting on his Smurf costume for the last five years, after students began calling him Papa Smurf.
Online, people were absolutely going nuts for Dr. Greil. He even got a "fan" message from a student in North Carolina and has since received several other messages. "I did it the first time because I thought it would be fun; by now, students would be disappointed if I stop," said Greil.
"I always do it kind of deadpan. I come to class and start lecturing. Students do a double-take, smile, and start taking notes (and pictures). This is the first year it went viral."
This is Greil's last year of teaching Sociology at Alfred University after a 42-year career. He intends to pursue his research on infertility full-time. At the very least, we'll always have the photos.