A concreting tradesman in Perth, Australia has allegedly denied a man a service and stood him up at a work site because he "looked like a Muslim."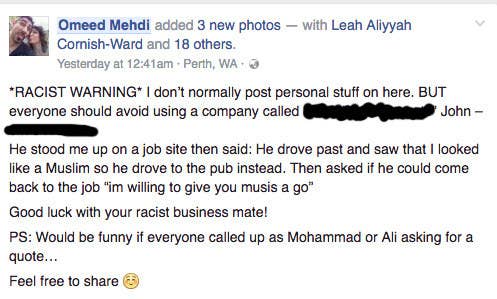 Omeed Mehdi was looking for someone to do a concreting job for him last week when he called a man named John who had placed an ad for his services on the buy, swap and sell site, Gumtree.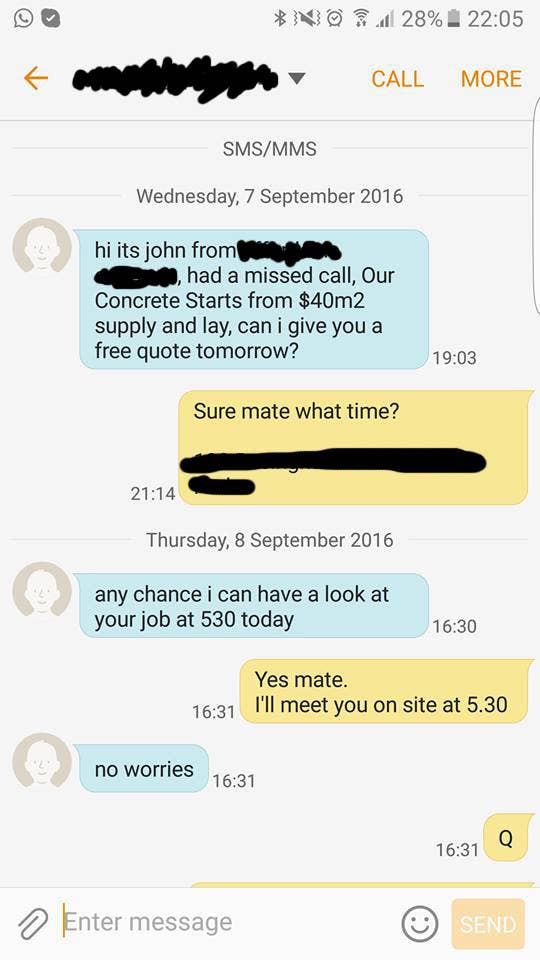 Mehdi says he was then stood up on the day because the concreter "got caught up at the pub." The concreter then continued to message Mehdi over multiple days, trying to re-arrange a time to meet.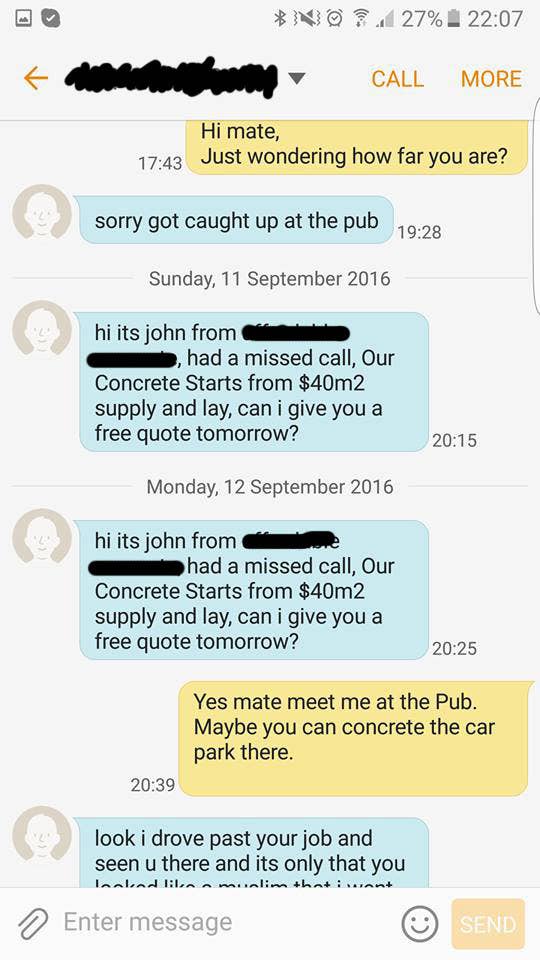 Finally, after Mehdi told the concreter he would meet him at the pub, the worker told him he had driven past the job site earlier but had seen Mehdi and decided against offering his services to him because he "looked like a muslim."
In the original post shared to Facebook, John's phone number has been made visible by Mehdi. BuzzFeed News attempted to call the number, but it appears to have been disconnected. The concreting company's Yellow Pages ad was also removed yesterday.

Mehdi's post has received hundreds of shares, with dozens of outraged comments sympathising with Mehdi and proposing they tag other people in the building industry so that they would see the post.
BuzzFeed News has contacted Mehdi for comment.