The daughter of an Australian man arrested for growing cannabis says she has been forced back to a life of pain and pharmaceutical drugs after police raided their family home and seized over 100 cannabis plants she used to treat her Crohn's disease.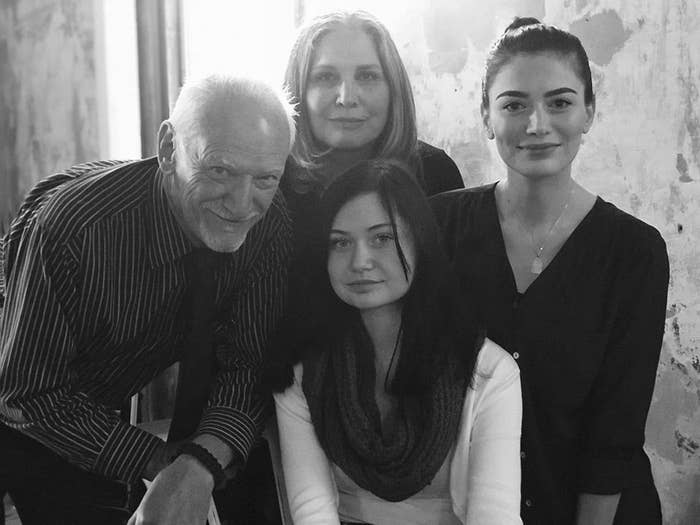 Morgan Taylor, 21, and her sister, Ariel, 25, both juiced raw cannabis their father Steve grew in order to treat debilitating cases of Crohn's disease. Crohn's is a chronic inflammatory disease of the intestine.

Police raided the Taylor home in Winmalee, New South Wales, late last year and seized 107 cannabis plants. Steve Taylor appeared in court in March and pleaded not guilty on grounds of medical necessity. The case is ongoing, but Morgan Taylor has now had to return to using pharmaceutical drugs prescribed by doctors that she says cause pain and a laundry list of side effects.
Speaking to BuzzFeed News, Morgan Taylor said cannabis was the only thing that came close to treating her Crohn's.
From 2009 to 2018, Morgan has been prescribed 14 different pharmaceutical drugs in an attempt to treat her Crohn's disease. The debilitating condition has no cure, but Morgan says she would be happy to find something that stops the pain to a degree, without bringing with it a swathe of side effects.
Morgan has taken Endone and Tramadol for pain relief, at one point taking "a pack a week", and multiple immunosuppressants that left her with stomach pain; drug-induced lupus; joint swelling; hair loss; blurred vision; and night sweats. Antibiotics that were originally prescribed to tackle sepsis later resulted in chronic yeast infections.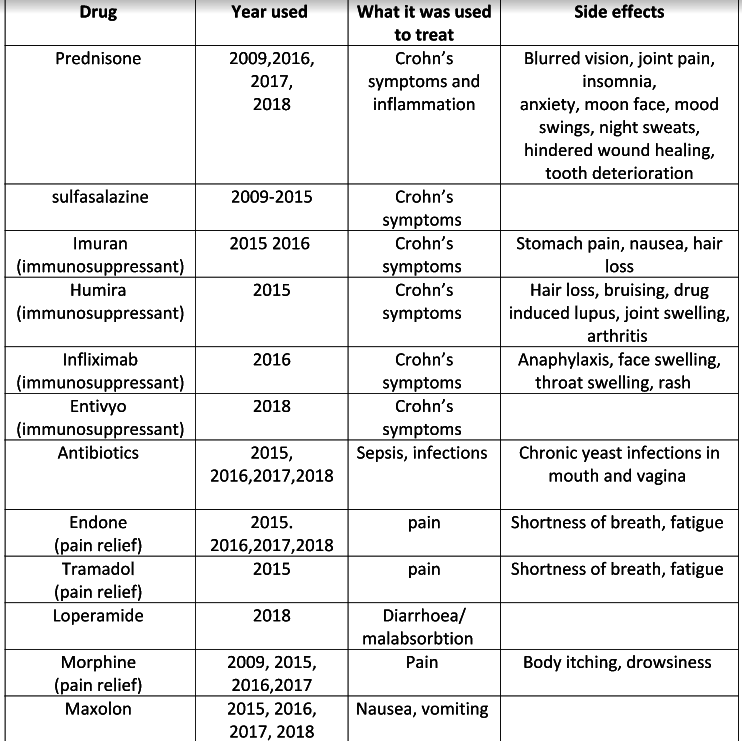 Cannabis, she says, helped with her Crohn's in ways no other drug has been able to.

"It's hard to prove that Crohn's is a serious disease," she said. "It wrecks your lifestyle ... but the side effects of these drugs just wreck you even more.
"The doctors tell me they can't prescribe cannabis because it's not researched enough and 'they don't know the side effects', but then they put me on pharmaceuticals where all sorts of things happen to me."
A side effect of one of the drugs Morgan takes is bone and jaw pain. Recently, she was in so much pain she was taken to hospital screaming. She said doctors had to give her a double shot of morphine to numb the pain. "I have never felt pain like that," she said. "I have no idea what I can do – what I could do."
Last Friday, all Australian states and territories signed up for a new national scheme for medical cannabis. The new scheme streamlines the complicated approval process through one national administration: the Therapeutic Goods Administration.
However, Australians – including Morgan Taylor – still need a prescription from their doctor, and the reality is that many doctors do not feel confident enough to prescribe. Morgan was also using and juicing the cannabis plant, which would prove a major issue in achieving legal access.
Morgan's father, Steve, is maintaining his not guilty plea on grounds of medical necessity. "Given the situation, I felt I had no choice but to do what I did," he said in a statement released after appearing in court in March.