Louie the police dog from the Australian Federal Police's K9 unit, has today been presented with a fancy new collar and a certificate of commendation for his excellent contribution to stopping crime.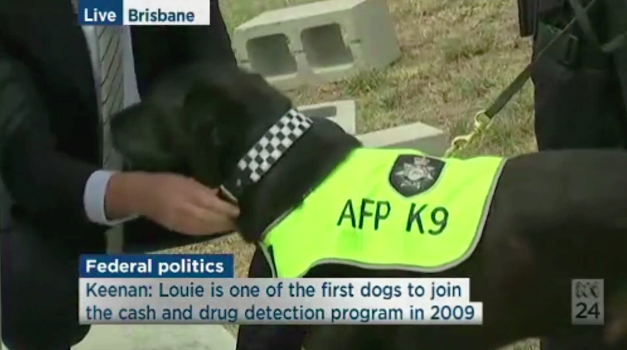 The award was presented to Louie upon his retirement by federal minister for justice Michael Keenan at a ceremony in Brisbane. It was windy, but Louie was very well behaved during the ceremony.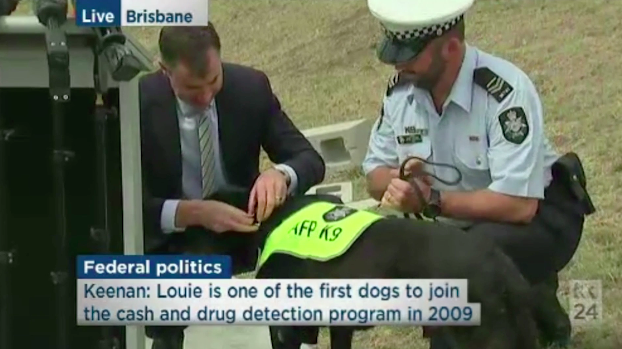 "I'm very pleased to be able to commend Louie after a very dedicated eight years of service to the Australian Federal Police," said Keenan. "The statistics that he has achieved in his career is a testament to how effective our dogs are."
Louie is the first AFP team member to receive the commendation, however the success of the dog unit will no doubt lead to more canine awards in the future.