About two weeks ago, coinciding with the announcement that Apple would be ditching the headphone jack in the shiny new iPhone 7, this meme started popping up.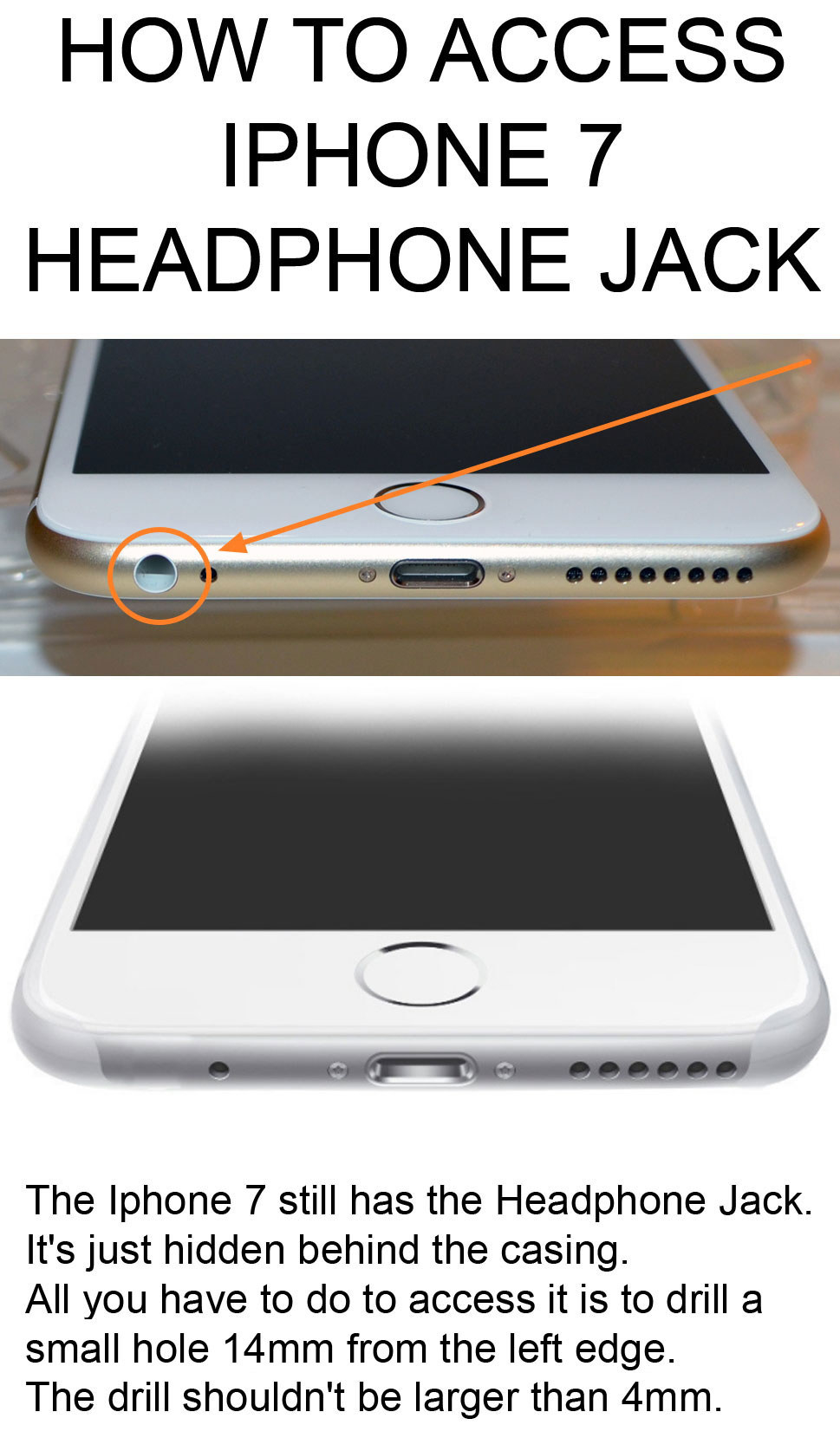 The meme was encouraging people who had bought the new iPhone 7 and were distraught with the lack of headphone jack to uncover the "hidden headphone jack" just beneath the phone's casing.
This hidden headphone jack wasn't there, of course, because it doesn't exist. But that didn't stop people jokingly sharing the meme on social media.
In the video, TechRax, a Ukrainian man by the name of Taras Maksimuk who lives in California, drills into an iPhone 7 to uncover the "hidden" headphone jack. He then plays music out of it, as if to show that the hack does indeed work.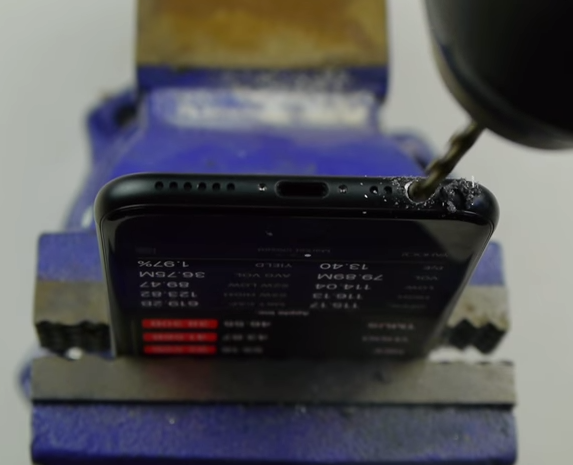 TechRax says he specialises in "smashing technology for pleasure". His YouTube channel – 5 million subscribers strong – is full of videos of him pouring Coca-Cola onto iPhones, smashing them with hammers, and seeing how long the phone can last in a pot of boiling water.
His videos regularly pick up around 1 million views. TechRax's secret headphone jack video, however, has already surpassed 10 milion views.
The video's comment thread is full of people saying they tried the hack and that they now have broken iPhones. Some threaten physical harm and legal action. In one thread, commenters encourage another user to "drill further" as this is probably the reason why the hack isn't working. (It isn't.)

A significant number of these commenters appear to be in on the joke. There is no secret headphone jack, and they know it. However, that hasn't stopped multiple sites from covering the outrage as if there are hundreds of thousands of literal, breathing human beings out there who were convinced by a YouTube video to drill a hole into the bottom of their brand-new iPhone.
But most of the YouTube accounts commenting were created for the sole purpose of posting troll comments on this video. Some are only a few days old.

TechRax also tweeted an Instagram DM screenshot that appears to show someone named "kelvinyang2002" who messaged the YouTuber to vent his anger after trying the hack.

A similar sort of iPhone hoax occurred in 2014, when 4Chan users tried to convince people that they could microwave their iPhones to charge them.
So here's the breakdown: You cannot uncover a "secret" headphone jack in your new iPhone by drilling a hole in the bottom of it.
And it's likely that the majority of the world knows this. Footage you see of someone drilling into an iPhone 7 to "uncover" the headphone jack? That's real footage, but it's real footage shot by a YouTuber who specialises in fucking up iPhones.
So don't do it, folks, and don't believe that others are doing it, either.
BuzzFeed News has contacted TechRax for comment.