This is Riley and her boyfriend, Trent, from Circleville, Ohio.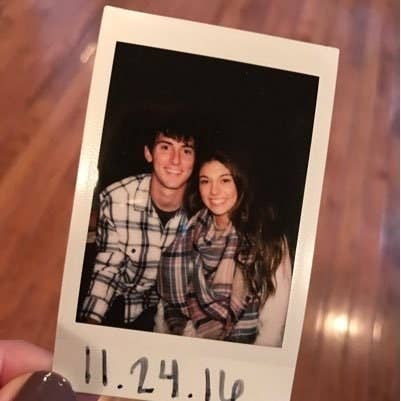 Riley and Trent have been dating for almost a year now and have gotten to know each other preeeeeetttty well.
So when Riley messaged Trent a photo of the two of them together with her thumbnail freshly painted, he knew exactly what was going on.
After Riley tweeted out their exchange, thousands of people saw it and fell in love with how well the couple knew each other.
And thousands more pointed out how they've done the exact same thing.
Riley told BuzzFeed News that Trent thinks he made her "famous" after the tweet got more than 20,000 retweets.
"He knew that I didn't have them painted for Thanksgiving so he knew it was something that I would do," she said.
"I [am] honestly so surprised. I didn't think it would get this much attention. I'm glad I've had nothing but positive comments on it."