African-Australians are responding to claims there's an African gang-related crisis in Melbourne, Victoria, by sharing their achievements, photos of themselves at work, and things such as graduation pictures on social media with the hashtag #AfricanGangs.
The hashtag has taken off after Australian tabloids began focusing on crime committed by African-Australians in Melbourne. Australia's home affairs minister, Peter Dutton, was criticised last week after asserting Victorians were scared to go to restaurants at night because of the street crime.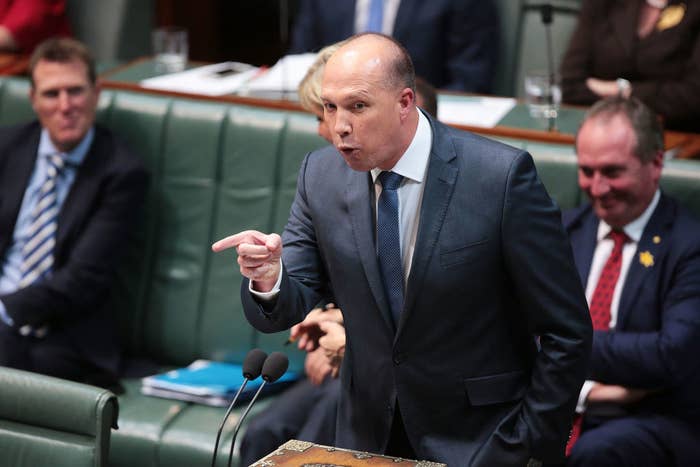 Dutton was mocked by many Australians for his claim, with the hashtag #MelbourneBitesBack trending as Melburnians flocked to restaurants to counter his accusations.
Earlier this month Victoria Police said there were no gangs but later clarified that African youths were overrepresented in violent offending statistics. On Wednesday, Victoria Police announced the creation of an African Australian community task force.
Police minister Lisa Neville said that while most African migrants to Australia were law-abiding citizens, there was a "core group of African youths" causing fear.
The large majority of crimes in Victoria are committed by Australians and New Zealanders. The Sudanese and South-Sudanese population makes up 0.14% of the state's population and 1.5% of its criminal offenders are Sudanese-born.
Sections of the Australian media have demonised the African-Australian community because of these reports, leading for days with headlines about African gang-related crime. African thinktank leader Dr. Berhan Ahmed told SBS News the labelling of African youths as "gangs" did not help the situation.
Meanwhile, a Twitter thread from reporter Benjamin Millar also went viral. Millar has covered Melbourne's west for eight years and his thread outlining the dozens of crimes committed by people not of African origin was retweeted over 1,000 times.
This week many Australians took to social media to criticise the claims of an African crime wave, with some saying it was nothing short of opportunism from politicians and the media.
The African-Australian community has also clapped back against the allegations using the hashtag #AfricanGangs. Photos of African-Australian soldiers, university graduates, and community leaders littered social media.
👏👏👏👏👏👏
As of Wednesday afternoon, the hashtag was still moving. Turns out there are quite a few African-Australians who don't really agree with the government and media's perspective of their culture.