Erika Biga Lee is a teacher at Indiana University. Recently, she had to bring her seven-year-old son Max to one of her classes.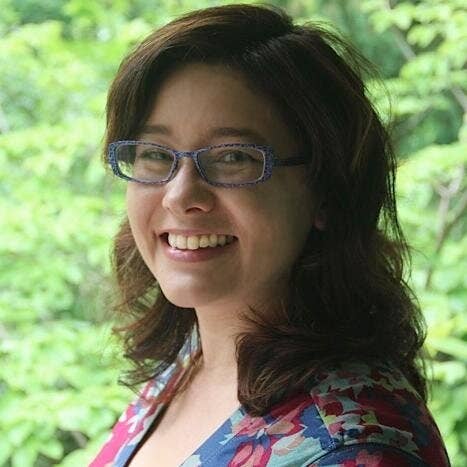 University can be a bit of a dull place for a seven-year-old, something Max remedied by dressing up as a very convincing Godzilla.
Undergrad instructor Nathaniel Ferguson, who works with Lee, tweeted on Wednesday pictures of Max in full Godzilla costume and they quickly went massively viral.
"Max is a big Godzilla fan," Ferguson told BuzzFeed News. "Last year for Halloween Max went as Godzilla and he has been in love with the costume ever since.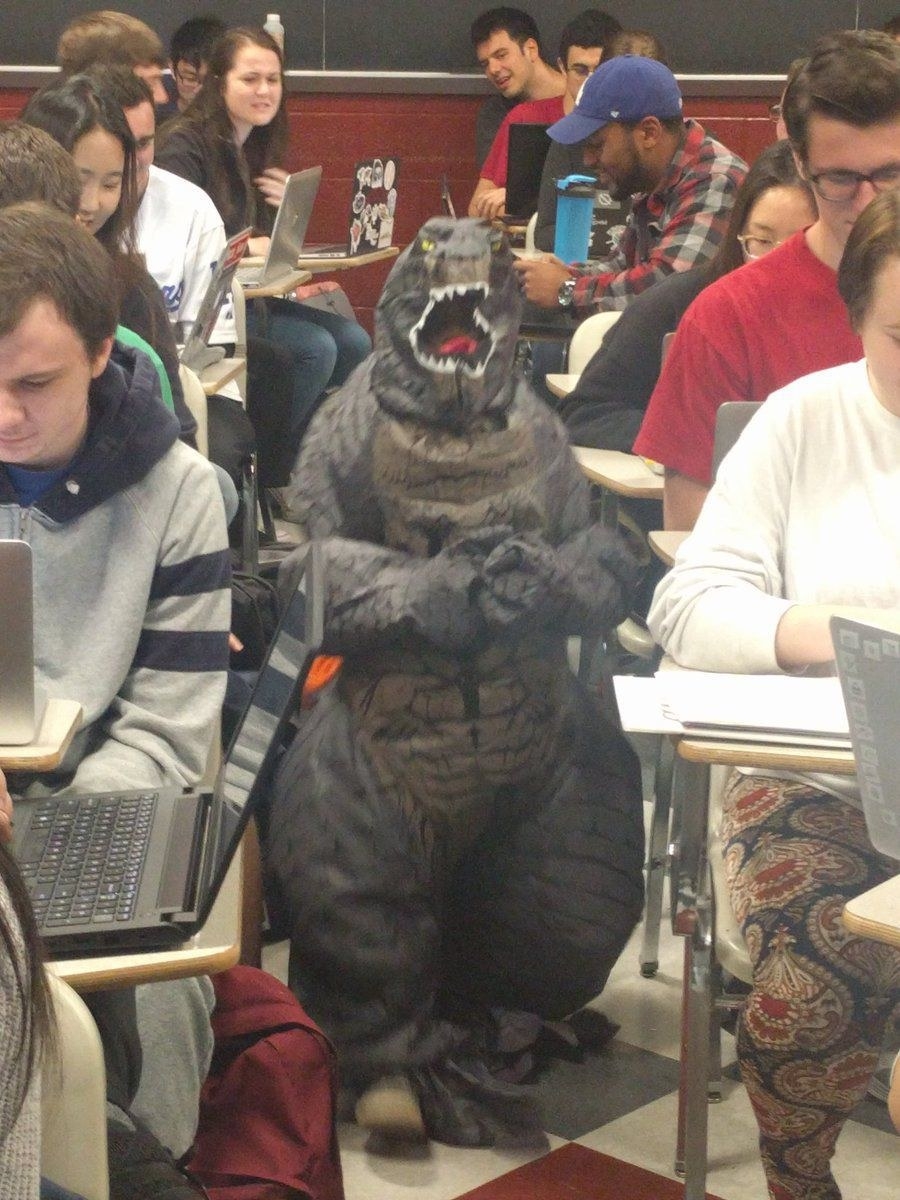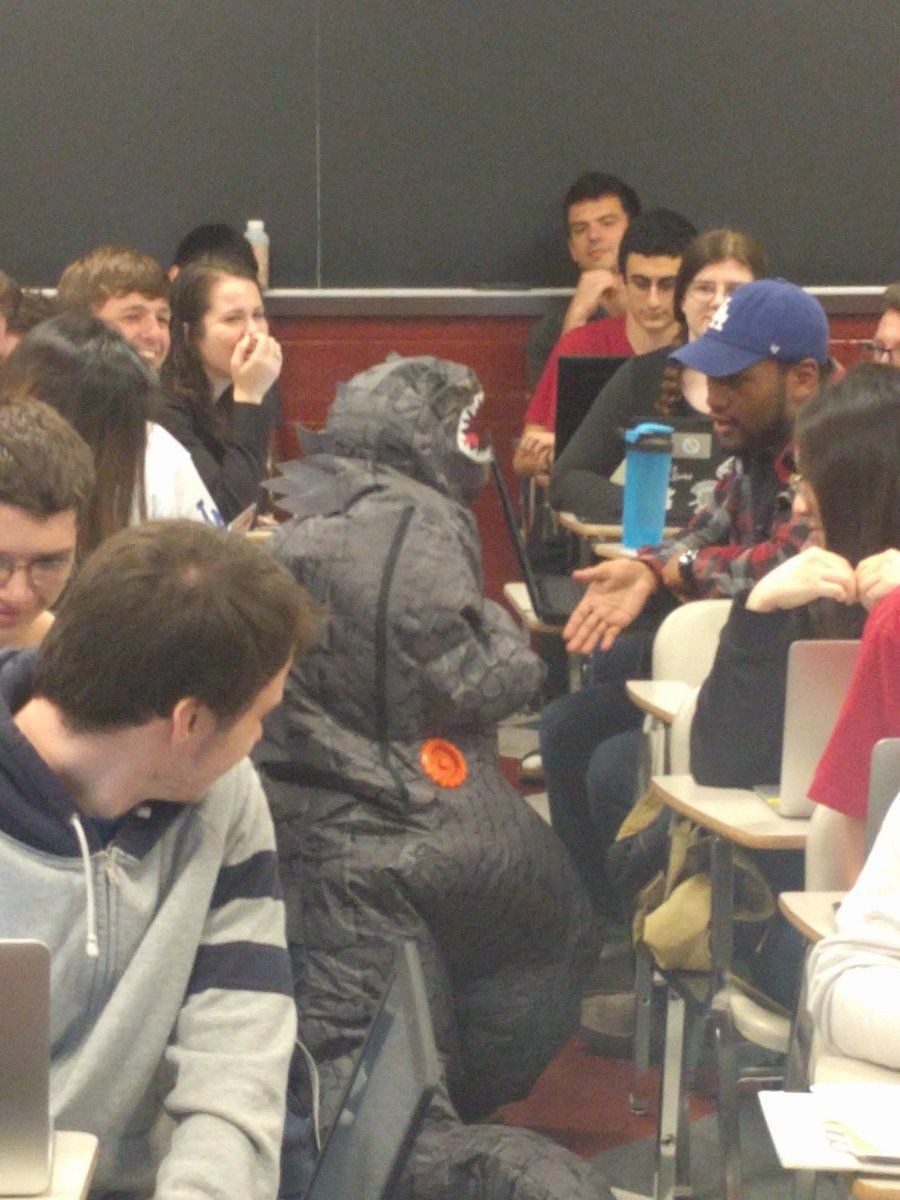 "He brought it to school because this kid just loves Godzilla, and when he got to class his mom [Lee] and the class encouraged him to put the suit on."
Ferguson said that the disruption from Max the Dinosaur's romping through the class was minimal, with students playing along – but only for a little bit, so nobody fell behind with work.
Ferguson's tweet of Max has more than 50,000 retweets and thousands of people are loving Max's unique approach to learning.
This isn't the first time Max has dressed up for his mother's work – last year he was a very convincing (and adorable) T-Rex.
May we all one day have the confidence of Max Lee to show up to work in a dinosaur costume.