The Committee for Melbourne, a non-profit organisation in Victoria, Australia, kicked off its "Equal Crossings" campaign today, with the aim of installing an equal number of male and female walking signals throughout the state.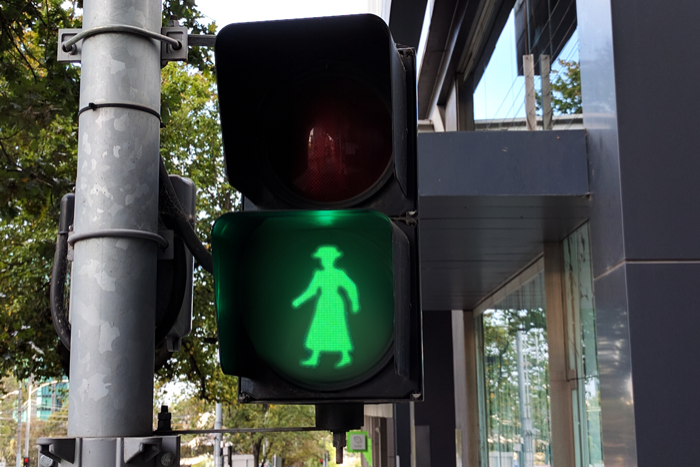 In a 12 month trial approved by VicRoads, 10 crossing lights with female figures will be installed in the city.

The decision to take the gender equality battle to pedestrian crossings has been met with criticism and confusion. And applause.
Equality minister Martin Foley said the male/female symbols present the next generation with an opportunity to avoid unconscious bias, and that although he had not thought about the pedestrian crossing symbols before, it didn't mean it was not an important issue.
Committee for Melbourne chief executive Martine Letts told ABC Radio the goal is to have equal representation across the state.
"We know Melbourne is the world's most livable city," she said, "and we would really like to see Melbourne also known as the world's most equal city."
Twitter, of course, was on edge.
No taxpayer money went into the equality initiative.
Looks like there are no comments yet.
Be the first to comment!