The RSPCA South Australia is calling on the public to help find a duck living in an Adelaide Hills park that apparently has a knife embedded in its head.
The post appeals for any information about the wounded duck, and states the bird is the victim of an "appalling, deliberate act of cruelty".
RSPCA workers have searched for the duck but have not found it. The RSPCA is asking for urgent assistance to help to locate the duck so it can be given appropriate veterinary attention.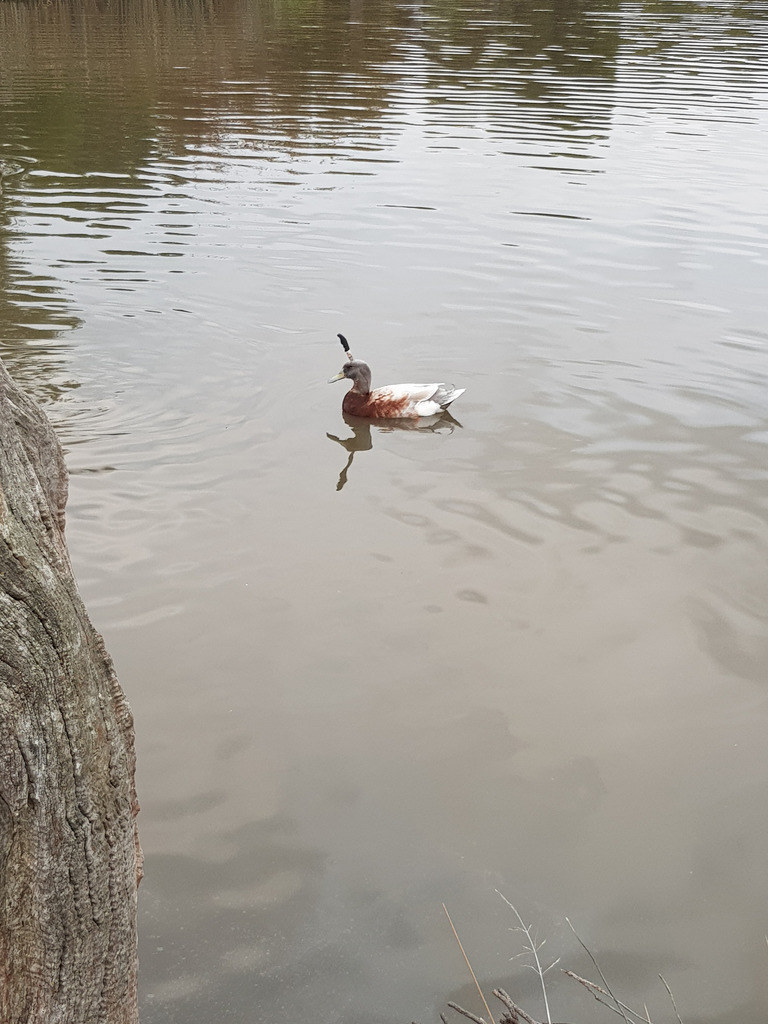 The RSPCA was notified about the duck by members of the public last Friday. On Monday afternoon the organisation posted on its Facebook page seeking the public's assistance. Many people initially questioned the veracity of the images, saying they had been digitally altered. One user even said: "If you can't see it's fake, you're an idiot!"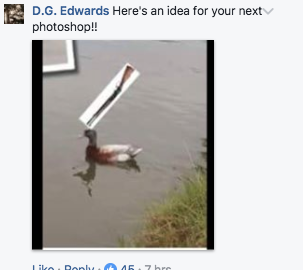 The RSPCA said it had received reports about the duck from three members of the public, and photos from two people.
"RSPCA South Australia was contacted by three separate members of the public on Friday afternoon reporting a duck at Byethorne Park, Nairne, with a knife in its head," said the RSPCA on Facebook.
"We received images from two different people. One of these people also made a report to police.
"We have spoken to two of these reporters who witnessed the duck with the knife in its head and have no reason to believe the images are fake."
So when it became clear that there was no Photoshop skullduggery at play, the reaction transitioned to much more appropriate outrage.

If you know anything about the duck please contact the RSPCA on 1300 4 777 22.