New Zealand Police unveiled its newest recruit, Constable Elliot, on Facebook on Saturday. Elliot is a multicoloured guinea pig.
The post, which was aimed at highlighting the importance of cautious driving, particularly around schools, received thousands of likes and almost 2,000 comments. Many focussed on how Elliot could be utilised by police.

In a comment on the post, New Zealand Police said Elliot is a "well cared for" family pet belonging to a member of the media team.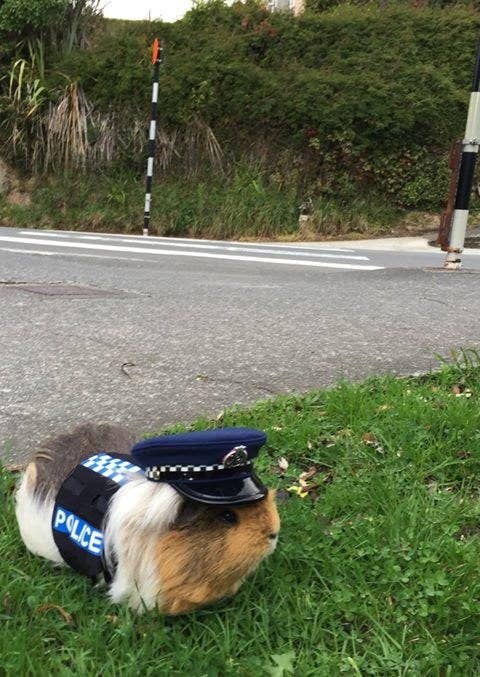 The police also denied using Elliot for cavity checks – win-win for Elliot and suspects.