This is Alberto Pazzi. He's originally from León, Mexico, but lives in NYC now and works as an illustrator and bartender.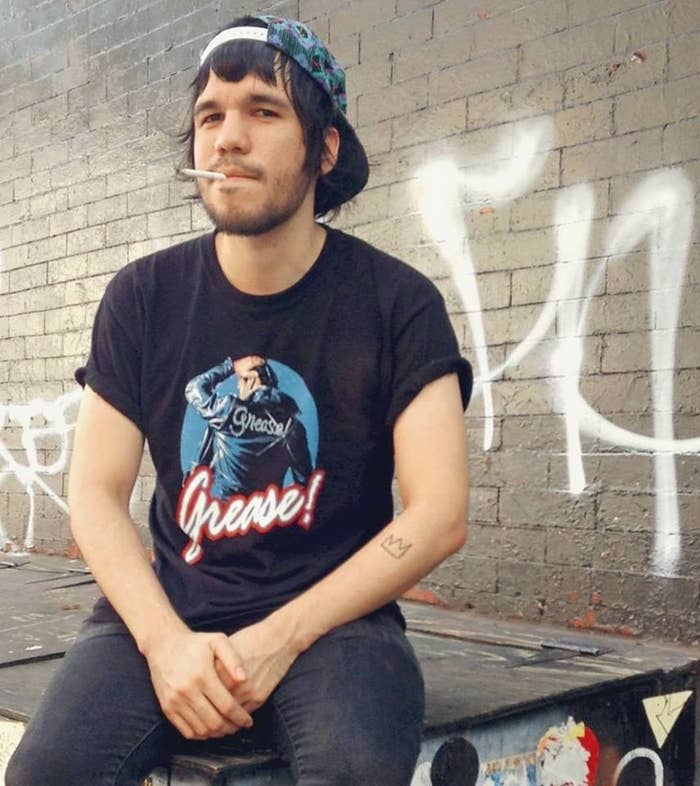 Recently, one of Alberto's family photos went super viral on Twitter after a friend tweeted it. Let's see if you can spot why:
The photo shows a 6-year-old Alberto dressed up in a complete clown outfit after he insisted on wearing the costume for a family portrait.
Alberto's family had a tradition that every year they would all come together and get a family picture taken in a studio. Twenty years ago, when this family photo was taken, Alberto had just participated in a school play in which he had to wear a clown costume.
"I loved it," he said. "So much that I became very stubborn about taking it off. And we had the appointment at the studio for the family picture.
"You can tell by my post that I got away with it. I love how my dad [pictured far right] looks a little confused and [is] like keeping his distance from me. Like [as] if I was some sort of freak."
While Alberto was the only one in his family to dress up that year, "themed photo shoots" do happen in the Pazzi household.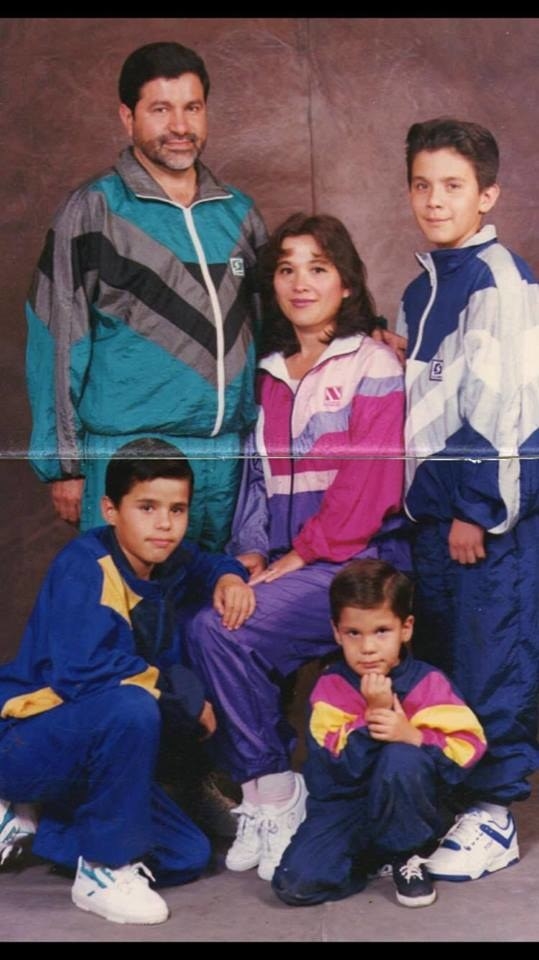 The original tweet of Clown Alberto and his family has more than 30,000 retweets and had thousands of people absolutely losing it.

Alberto says he found the It comparison especially funny and even used it as a flyer for his birthday party next week.