Champas, the five-year-old cat who lived at an Animal Welfare League Australia shelter in Sydney for more than a year, has finally been adopted.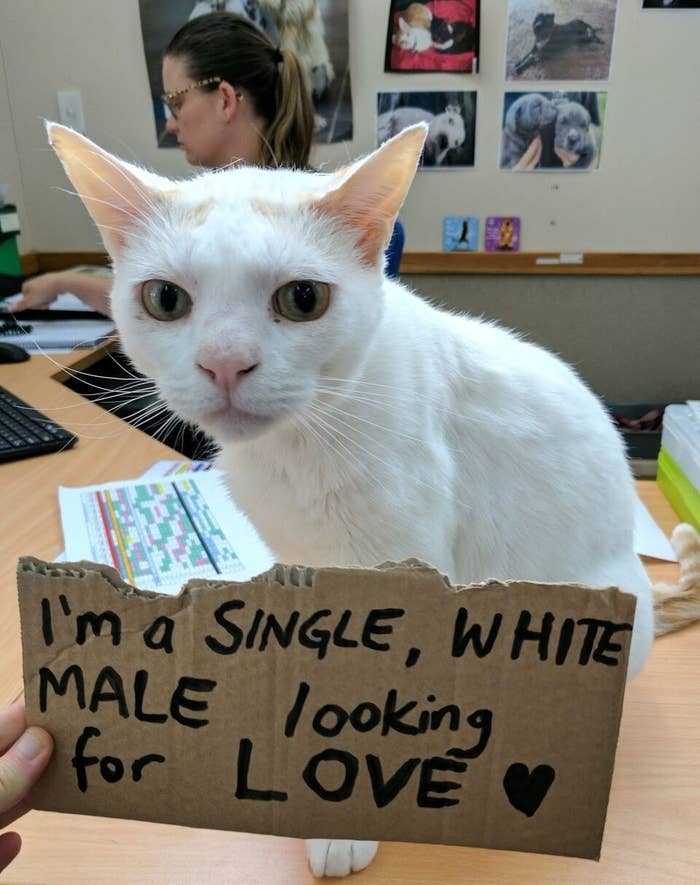 Arriving in December, 2015, Champas took a while to socialise and spent his days in the shelter's reception area as an "office cat" so he could learn to interact with people.

Now, after 436 days at the shelter in Kemps Creek, New South Wales, he has finally moved in with a "new dad" – Nathan – who found out about the cat via... a relative in Amsterdam.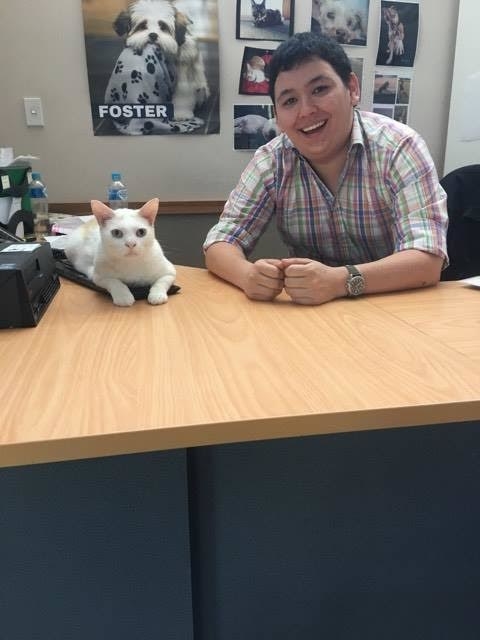 "When the family came to visit our shelter on Saturday our adoptions staff knew that they were the right humans for Champas," an AWLA spokesperson told BuzzFeed News.

Champas will join an equally cheeky and independent cat at Nathan's house in Sydney.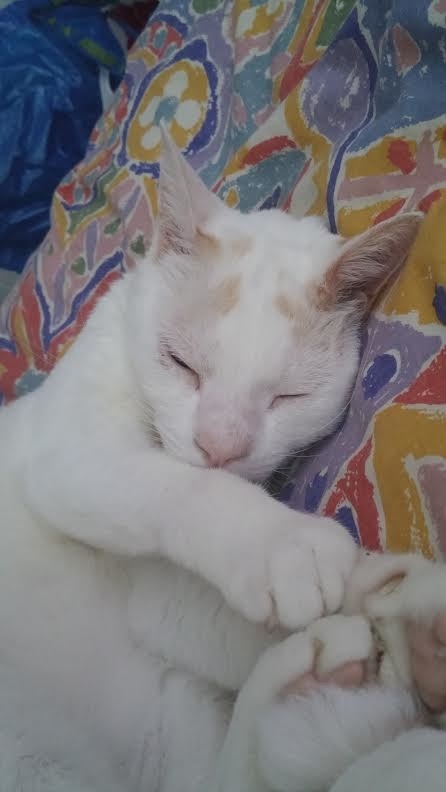 "To everyone who is wondering what happened to Champas, the long-term resident of Kemps Creek – he came home with me today, and after biting my hand, went straight to sleep," Nathan told BuzzFeed News.

"He has been adopted and he will be loved."