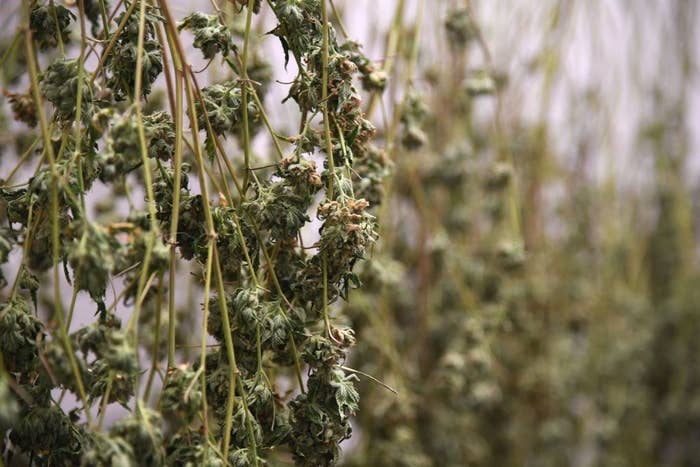 Australian doctors and medicinal cannabis users are tapping their feet in waiting for the yet-to-be-launched cannabis hotline that was announced last year by NSW Health.

The hotline is part of a $6 million package towards a Medicinal Cannabis Advisory Service that was announced in November last year.
NSW Health told BuzzFeed News earlier this week the hotline will be operational by the end of January.
But doctors and medical professionals are less confident.
Australia's cannabis community is already suspicious of state and federal governments, and the bureaucratic hurdles they put in place for those needing to access the drug. There is great skepticism about whether the hotline will ever see the light of day.
Moreover, doctors have also been left to wonder what the state government's motive was when setting up the service.
On Facebook, NSW GP Teresa Towpik wrote a post that went on to be shared across multiple medicinal cannabis groups. "It appears that NSW Health made this announcement in November just to please the public but they have no idea how to go about it," she wrote.
Speaking with BuzzFeed News on Thursday, Towpik said she was told by an advisor to NSW minister for health Brad Hazzard that the department was "not sure" when the hotline would be live.
"It is really insulting," said Towpik. "We [GPs] can prescribe normally if it is a pill but we are forced to go through a specialist to prescribe cannabis. I feel very mad, I wish I could do it properly."
Towpik has been trying to gain legal access to medicinal cannabis for one patient since July, but has found the fact that only specialists can apply for access to the drug a major roadblock.
Her frustration was echoed by Sydney GP Brad McKay. "I got an email from a colleague the other day telling me that [the hotline] wasn't ready yet," he told BuzzFeed News.
"But what's the point of a cannabis GP Hotline when NSW Health won't let GPs prescribe cannabis?"