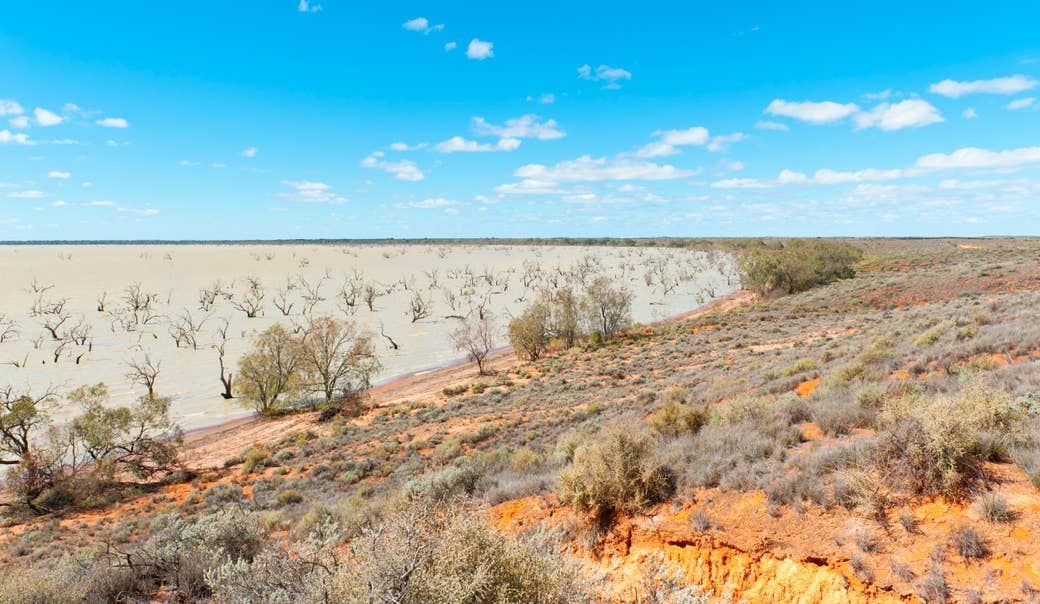 Broken Hill is running out of water. Children are suffering from skin conditions, chlorine levels are elevated, the government is about to commit half a billion dollars to a possible water security pipeline, and residents don't know what's going on.

Whether it's the result of evaporation, government policy, or extreme weather events, Broken Hill's water crisis is the topic of discussion among much of the town's 19,000 population. The flowing rivers and sun-kissed countryside that inspired Pro Hart's iconic paintings are quickly running dry, cracking under intense heat and little water – something the NSW government says is a consequence of an El Niño weather system.
Broken Hill, a rural town that for all of its life has been reliant on rain and floodwaters, is now at the mercy of the NSW government in its quest for drinking water. In October 2015, the government committed almost half a billion dollars and floated possible solutions to the crisis: using nearby lakes to source drinking water and constructing "emergency" bores, a pipeline from the Murray River in southern NSW, or another pipeline to Broken Hill from South Australia. A decision is set to be made next month.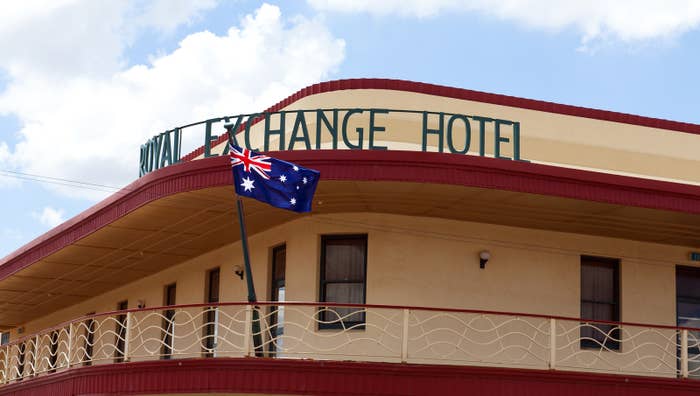 While the government discusses possible solutions, Broken Hill is living on water sourced from the diminishing Menindee Lakes and treated in a desalination plant refurbished in late 2015 to cope with the reverse osmosis process needed to make the Menindee Lakes surface water consumable. If the lake system runs dry – Lake Menindee itself already has – the town will be temporarily supplied with bore water.

When they're full, the series of lakes that make up the Menindee system can hold three times the amount of water as Sydney harbour, but they haven't been close to that amount in years. Today, Broken Hill finds itself in its third drought of the last 100 years.
Many locals from Broken Hill are disillusioned with the NSW government and their local council, refusing to believe the water crisis is the result of natural phenomena. Many have joined Facebook groups like Broken Hill, Menindee Lakes: We Want Action, which has gained almost 15,000 members, eager to vent their outrage and confusion. Initially started as a place to discuss theories about where the town's water went, the group has been inundated with a different kind of complaint: People are getting sick, children are breaking out in skin infections, and hundreds of locals seem to think the water is to blame.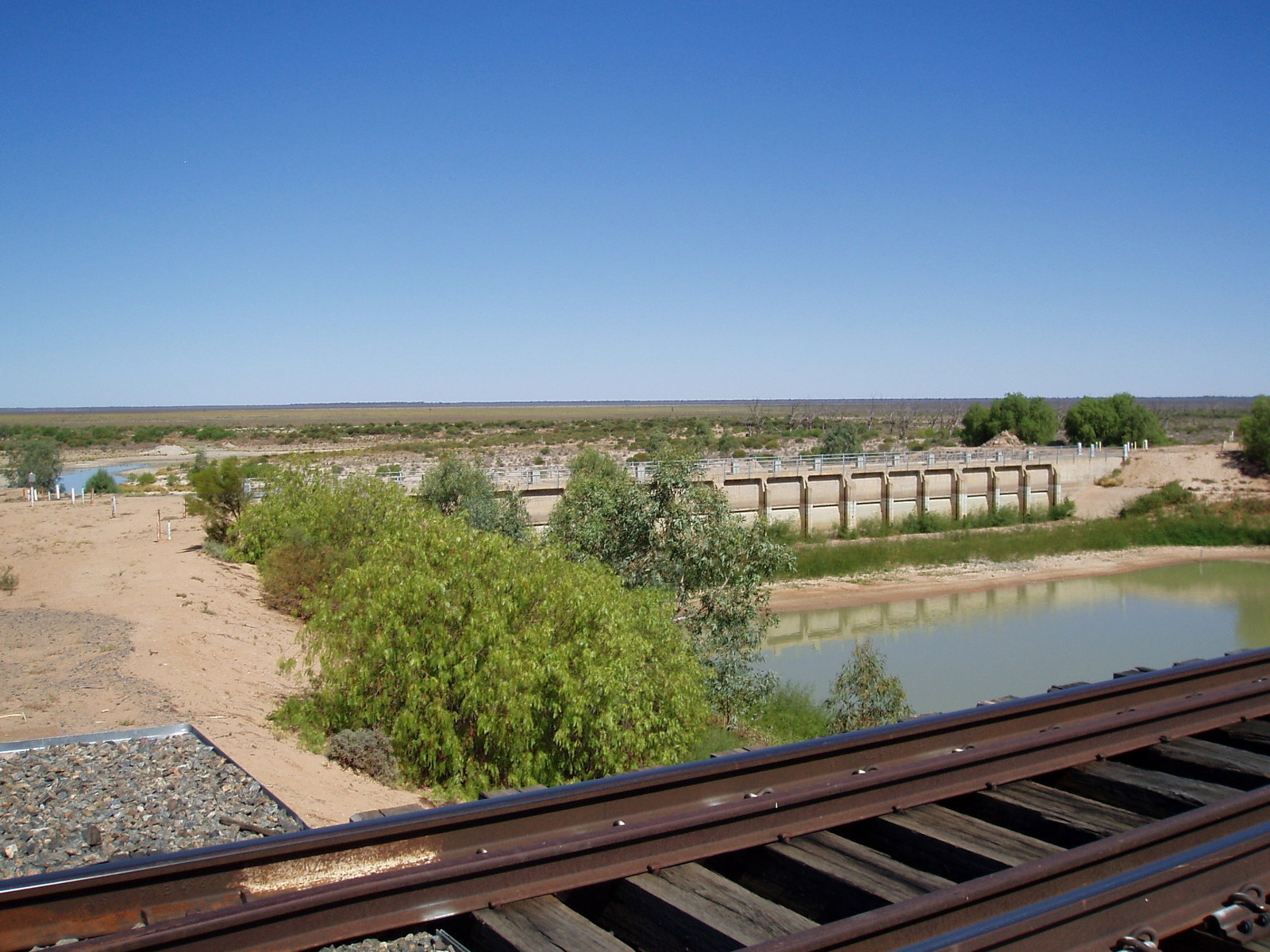 Local GP claims water is to blame for skin conditions.
Dr Ramu Nachiappan has been a GP in Broken Hill for 25 years. He says the water is definitely to blame for the skin conditions, citing a lack of education and transparency as well as the increased use of soaps as the reason why residents are suffering rashes and itchy skin.
"A lot of people are not coming with rashes; a large majority are coming with a dry, itchy skin sensation," he told BuzzFeed News. "The water is the problem because it's drying out people's skin, which then leads to the increased use, I believe, of perfumes [and] perfume products including soaps and detergents for clothing."

Aesthetically, he said, the water in Broken Hill has never been comparable to the water in Malaysia, where he used to live.
"Ever since I've lived in Broken Hill, I've found that the taste of the water wasn't very good," he said. "I'm talking about flavour, not quality. I've lived in Malaysia, where the water out of the tap is actually very tasty – it's mountain water and rain water, whereas the water in Broken Hill is stagnant. It's been sitting for long periods, has high metal and high salt in it, and therefore the flavours... It's not the tastiest of water."

Over the last 12 months, Nachiappan has seen more complaints of skin irritation than he can remember in his 25 years in Broken Hill. He says the government isn't being transparent enough when it comes to the town's water supply.
"People come to us for advice and yet we're not being informed on the level of salinity, other than reading it from the papers," he said. "I think that's disappointing, because there are a lot more public health issues that general practitioners are today involved in and yet we're not involved in those think-tanks. None of us are invited to those meetings about how they're going to control water rationing in Broken Hill. Why not? It costs them nothing, they just have to invite us.
"Even though the minister for health [Sussan Ley] says the water is of acceptable standard in Australia, the interesting question would be to ask how it compares to Sydney or Melbourne."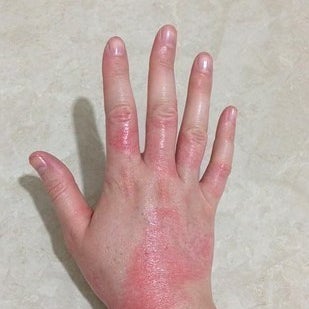 Residents fearful the water is not up to national standards.
BuzzFeed News spoke to some of the residents complaining of skin rashes last week, most of them parents. Mother of one Kristie Dit Paulson said she was unable to bathe her children in the water without exposing them to possible skin conditions.

"The most frustrating thing is that nobody seems to care that we cannot drink water from our taps or bathe our children without exposing them to nasty skin conditions," she said, "[and] we cannot water our gardens as the water seems to be killing our lawns and plants, which is another huge problem."
Jess Chapman, who has two children, told BuzzFeed News she and her kids are itchy every day.
"My skin is so dry and itchy it drives me mad," she said. "My daughter has had to have a week off with sores, and now her baby sister has started getting them.
"I couldn't possibly let my kids drink this water – if this is what it does to the outside of our bodies, imagine what it would do to our insides."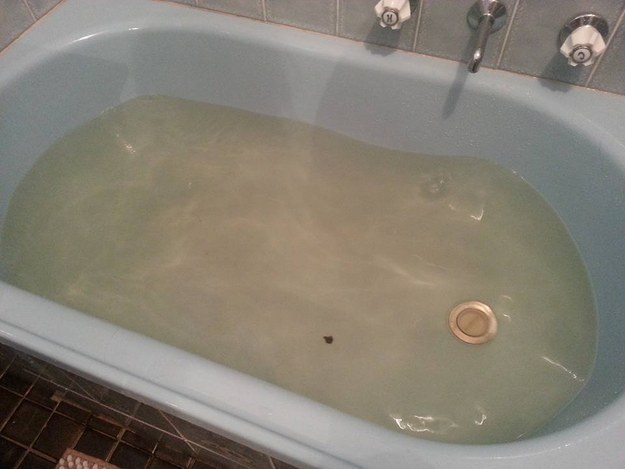 "Terrible taste", "smelt like chlorine"; government agencies say water is "good".
The NSW government has been staunch in its attitude towards Broken Hill's water, saying repeatedly that it meets the national drinking standards. However, water quality can fluctuate within the national drinking standards from "good" through to "acceptable". This can take into consideration salinity and pH levels, as well as aesthetic qualities like taste and colour.

Kathy Holmes, 55, told BuzzFeed News she hadn't drunk the water for "quite a while" because of its "terrible, awful" taste, but said since the installation of the reverse osmosis plant it has definitely improved.
"It started working January I think," she said, "and now the water is much better, it really is."
Despite her confidence in being able to drink the water once more, Holmes does have doubts over the water's origins and its chemical structure. "Because the water has depleted so much, I really believe it's not the chemicals that are put in it, I believe it's what's already in the water," she said. "The water comes from up north and it has unknown chemicals and that stuff [already in it].
"And now the lake is dried out. That doesn't evaporate, that stuff just sits there."
Eager to know the quality of the water she was drinking, Holmes recently had her water tested. She said that while the pH was relatively normal (7.9), the chlorine was 3.4 mg/L. This differs greatly to the average chlorine levels in Sydney, where they usually sit between 0.5mg/L and 1.5mg/L. However, John Coffey, acting manager of water operations at Essential Water, the company in charge of processing Broken Hill's water, said Holmes' sample was still well within the guidelines.
Zoey Dettorre, a young mother from Broken Hill with a 3-year-old named Kye, told BuzzFeed News she could "smell the water coming out of [her] tap".
"It smelt like chlorine," she said, "and when you'd get out of the shower you'd smell like you just got out of the pool."
BuzzFeed News asked Dr Nachiappan whether the rashes could be a reaction to high levels of chlorine, and he said the presence of sodium chloride is the same as having a high salinity level. "The fact that there is high salinity in the water is actually irritating and drying out people's skin," he said.
Dettorre said she and her son, Kye, had been experiencing dry skin like they had never had before.
"For the first time," she said, "my skin in the past couple months has been really dry, and his skin, too. ... It doesn't matter how much moisturiser you put on your skin, it's still dry. It's like it's sucking the moisture out of you."
Dettorre shared a feeling many in Broken Hill have reported: fear.
"We can't keep buying bottled water to drink," she said. "Are we going to have to warm it up on the stove and then use it in the bath? Is it going to prevent Kye from doing things later in life? If he drinks the water now, whatever chemicals they put in it, is it going to have side effects on him?
"We're coming into contact with all these chemicals they're putting into the water, and what's going to happen?"
For Dettorre, Broken Hill's future is bleak. She doesn't think the town will last another 10 years.
She said she expects it to be "non-existent, to be brutally honest. I don't know who is in charge of all this stuff but I think they need to get it together. There are a lot of young families around here and what are we supposed to do? You feel safe in your home town, and then you're forced to move because you can't drink the water and you can't afford to buy bottled water any more."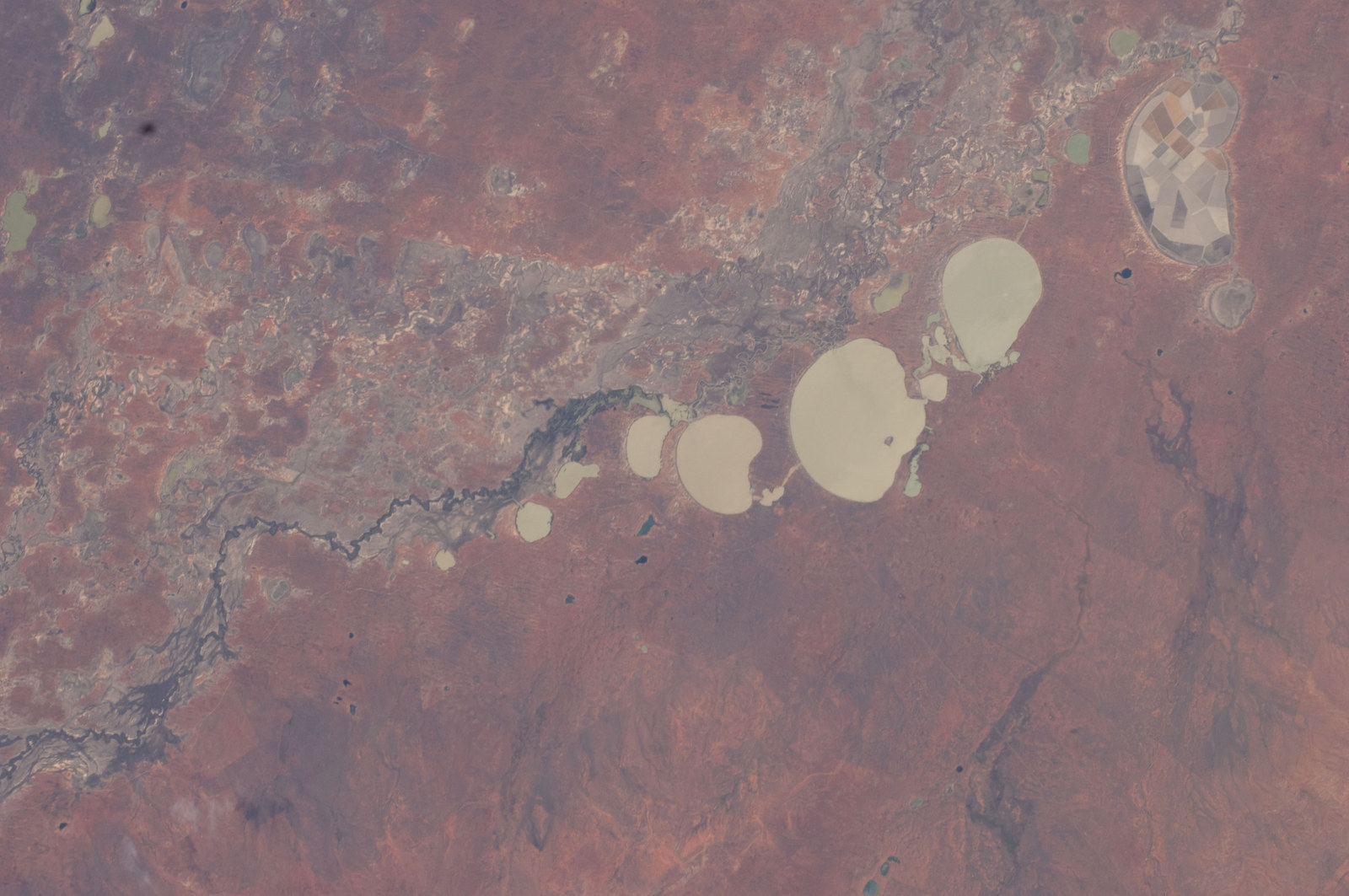 Both health minister Sussan Ley and Broken Hill mayor Wincen Cuy told BuzzFeed News they had heard no formal complaints about the quality of water.
Essential Water, meanwhile, told BuzzFeed News it was doing "everything within its capabilities" to ensure treated water continues to meet Australian drinking water guidelines.
Essential Water's John Coffey said hydrology modelling indicated that the surface water in the Menindee Lakes will last beyond February 2017 without inflow from the Darling River. In 2002-03, Broken Hill faced the worst drought it has ever experienced, known as the Millennium Drought. During this time, water was so scarce that taps in the town were flowing "unhealthy" water – water well below the national drinking standard. Fortunately, the town was saved by drought-breaking floodwater at Menindee. Coffey said Essential Water has an infrastructure in place to adequately treat salinity and hardness of water now, as well as the reverse osmosis plant, which was installed in 2002 but never used until its recent refurbishment.

With health issues flourishing and a lack of communication between the public and government ever present, Broken Hill is a town on its edge. In March, an announcement will be made discussing just how the NSW government plans to spend close to $500 million dollars to fix the water issues, once and for all. But how many country towns are there in Australia, and how many will face this same issue? How often can the government, both state and federal, be expected to spend these large amounts of money to save country towns?
As the weather patterns change in epic swings, rural towns are being alerted to the fact that the methods that once worked to keep their town afloat might not be applicable any more.