This is Kris, a UCLA student from Southern California majoring in Life Sciences.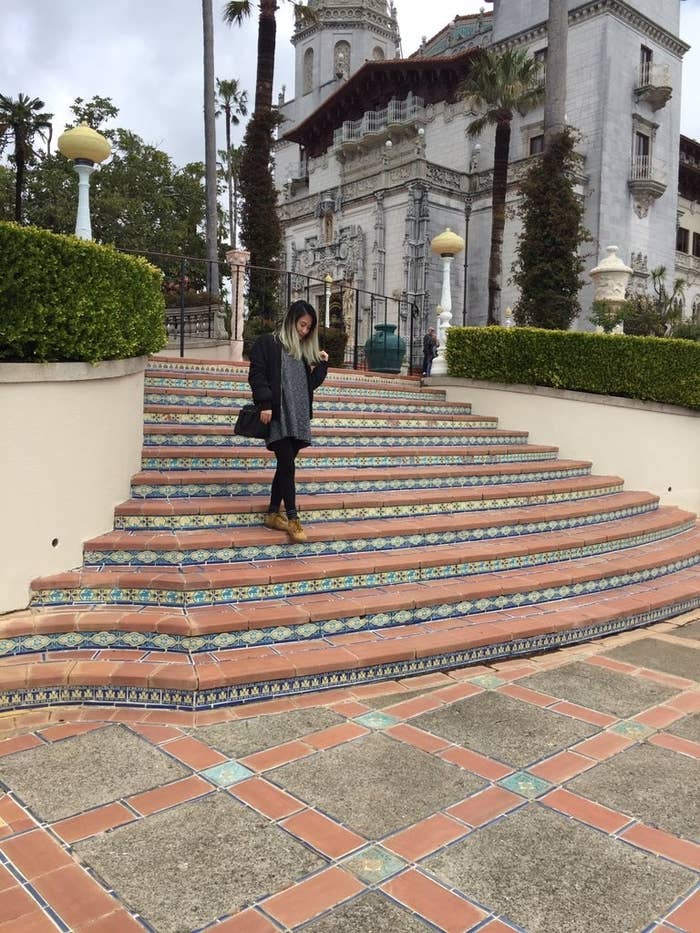 Recently, Kris traveled with her family to Santa Barbara for a nice weekend away. While she was there, she bought an ice cream cone and walked along Stearns Wharf.
She took this pic for her Snapchat story, looking out onto the clear blue sea. Isn't it nice?
But Kris wasn't happy with the lighting in her first pic, so she moved along the wharf a bit more and tried to take another. Then this happened:
Yep, Kris managed to capture the exact moment a huge seagull swooped down and grabbed her ice cream.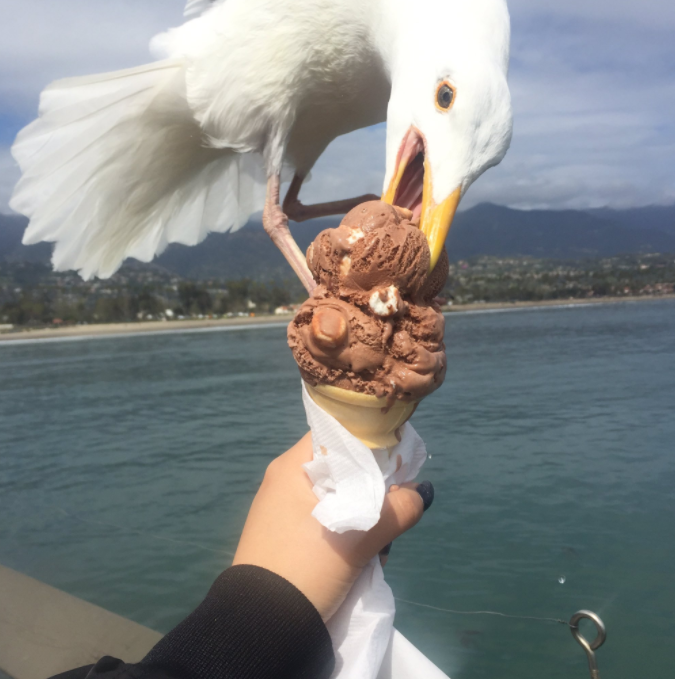 Kris' tweet of the incident has almost 10,000 retweets and people are even turning the lucky photo into memes.
Kris said her parents kept offering to buy her another ice cream but she wasn't interested.
"I just took it as a sign that today was not my day for ice cream," she said.