Bill Shorten Says Conservative Politicians Need To "Get Out Of The Way" Of Medical Cannabis Patients
Move or get off the pot.
Labor leader Bill Shorten has told conservative Coalition ministers to either help medical cannabis patients, or get out of the way.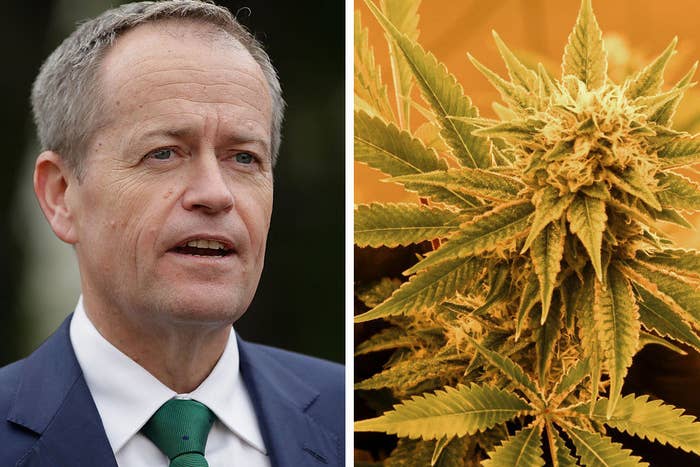 The comments came during the latter stages of a town hall meeting at Queensland's Caboolture Sports Club on Monday evening. Shorten, who has regularly stated the need for easier access to medical cannabis in Australia, said it was time for reform.

"I know some people who say legalise it — but Labor is not saying that. What we are saying is that parents who might have a child with a terminal illness or severe epilepsy, you should not be a criminal in this country because you and your GP found a way to treat pain."
The Labor leader pointed towards Canada's medical cannabis system as a viable solution to much of the bureaucracy Australian patients face.
"Treating doctors, parents, and patients are trusted to work out their best interests," Shorten said. "They don't need bureaucrats elsewhere second-guessing their care.
"When I see another conservative Coalition minister harumph and carry on about medical cannabis — well they should go sit in a living room and look after the patient. And if they're not willing to do that, then get out of the way and let the people who do care for the patient care for the patient."
While Shorten's comments on medical cannabis are consistent with his party's stance on the drug, the Labor leader was criticised by many in the nation's cannabis community for comments he made in April regarding Greens leader Richard Di Natale announcing a policy to legalise recreational cannabis, a move Shorten described as "political clickbait".