This Woman Rescued A Huge Spider From Drowning And People Are Like "Fuck That"
A truly Australian rescue mission.
A woman in North Queensland, Australia, has saved a huge spider from drowning in floodwaters and people are understandably freaked out.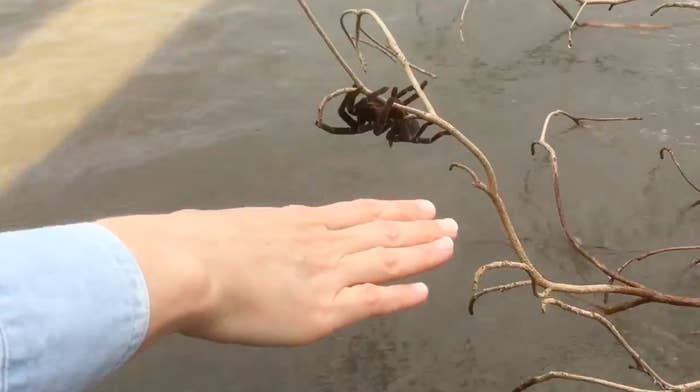 Andrea Gofton uploaded footage to her Facebook of the arachnid clinging to thin branches above rising water. So far the video has been viewed over 30,000 times.
Gofton, who was outside a supermarket in Halifax when she spotted the spider struggling to get by, wrote on her Facebook that a branch was used to take it to a nearby dry patch.
Reactions to the huge eight-legged monster are mixed, to say the least.
Oops. Something went wrong. Please try again later
Looks like we are having a problem on the server.
Would you save the spider?

BuzzFeed News has contacted Gofton for comment.