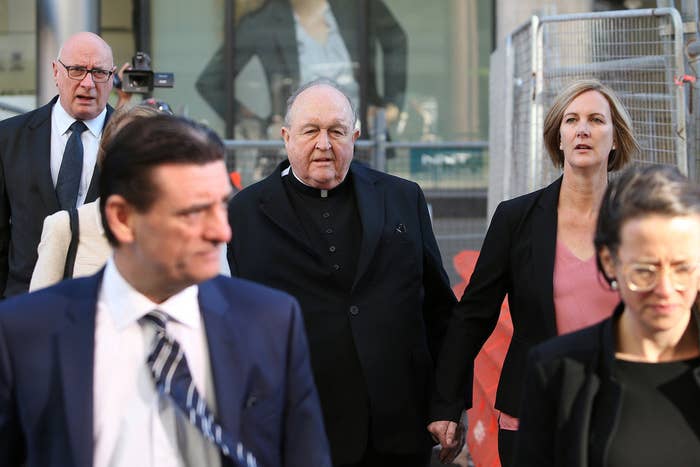 Archbishop Philip Wilson, from Adelaide, has been found guilty by a New South Wales court of concealing child sexual abuse. The incident occurred during the 1970s, in New South Wales' Hunter region.

Wilson is South Australia's highest ranking official in the Catholic church, and his conviction on Tuesday also made him the most senior Catholic official in the world to be charged and convicted of the offence.
The 67-year-old had pleaded not guilty to the accusations, saying in April that he could not remember an alleged conversation he had had in 1976 with a then 15-year-old altar boy Pete Creigh about another clergyman. Creigh told Wilson that Father James Fletcher had sexually abused him five years earlier.
In 2004, Father Fletcher was found guilty of nine counts of child sex abuse and was given an eight-year sentence. In 2006, he died in jail after suffering a stroke.
Magistrate Robert Stone did not accept Wilson's testimony, saying Creigh "had no motive or interest to deceive or make up the conversation".
"What he was hearing was a credible allegation and the accused wanted to protect the church and its reputation," said Stone.
While Stone said Wilson played no part in the assaults – a point the archbishop's lawyers repeated throughout the trial – he said that the prosecution of Fletcher would have been helped had Wilson reported the incident to police.
Wilson's legal team argued that his case should be thrown out because it wasn't in the public interest. It was also argued that the archbishop's Alzheimer's diagnosis should be grounds for precluding him from the trial.
Wilson is on bail and faces a sentencing hearing on June 19, where the maximum punishment is a two-year jail sentence.