Apple has apologised to a group of African students after a video showing them being rejected from a Melbourne store went viral.
The 20-second video showed the boys being asked to leave the store, with an Apple employee saying, "We're worried you might steal something."
"Inclusion and diversity are among Apple's core values. We believe in equality for everyone, regardless of race, age, gender, gender identity, ethnicity, religion or sexual orientation. That applies throughout our company, around the world with no exceptions," Apple said in a statement to BuzzFeed News.

"We've looked into the details of the situation and we apologise to the customers involved. We will continue to do everything in our power to ensure all our customers are treated the way they should be."
The boy's school principal, Nick Scott, told AFP the boys had returned to the Apple Store and were assured they would always be welcome.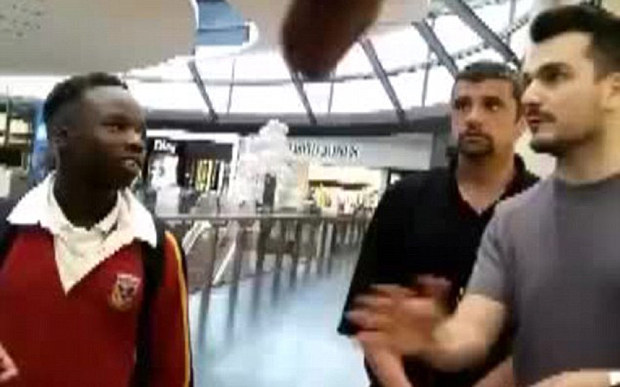 "All I hoped to do yesterday, and we were very successful in doing this, was to just ask the local Apple store there to just reassure the boys that they would always be welcome, which they did and they did with good grace," he said.