In January, footage of two Australian journalists fighting over their white outfits went massively viral.
Now people are wondering if Sherlock has done it again after a guest she was interviewing yesterday appeared on screen with a blue blazer thrown over a green top that is the same colour as Sherlock's.
The jacket was first noticed by entertainment reporter Peter Ford.
And the speculation immediately went wild.
But we'll probably never know if the wardrobe change was forced, so guess we'll just have to speculate.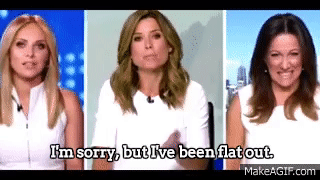 Channel 9 did not immediately return a BuzzFeed News request for comment.