People Are Laughing At Trump's Tweet About Ending Major Business Councils
"You can't dump me because I am dumping YOU!"
As news broke on Wednesday that multiple CEOs wanted out of President Trump's two major business councils in protest over his handling of the deadly violence in Charlottesville, the president took to Twitter to let the world know that, actually, he was going to close the councils altogether.
Trump's statements were made all the more confusing because of a tweet he sent yesterday, which said he had no issue with the business leaders dropping out of his councils because he had "many to take their place."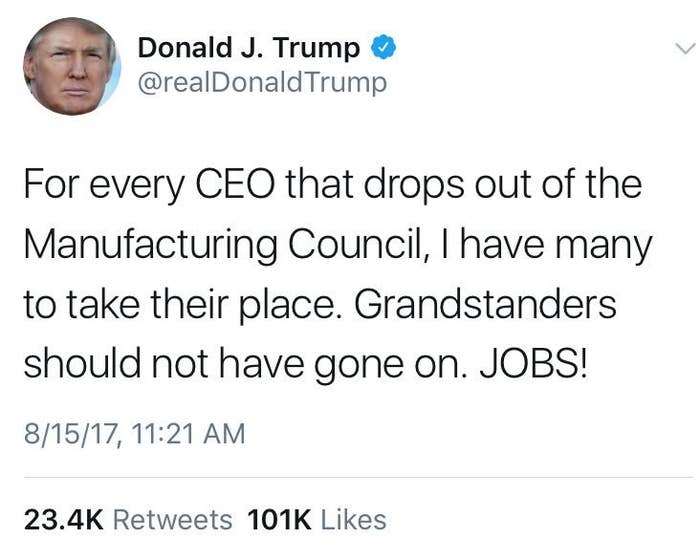 And as the news broke of Trump's decision, the jokes rolled in.
There were a lot of tweets about ~breakups~.
And about how, actually, Trump didn't want anyone coming to his Sweet 16 anyway.
There was also a lot of reminiscing about schoolyard days.
But some people just went straight to the point:
The old pre-emptive break-up! It's all just turning into one big Seinfeld sketch.