Meet the Boov -- cute little squid-like aliens that are searching for a safe place to live...
Now that you've seen it, here are some details you might not have noticed...
1.
Steve Martin ad-libbed many lines in the short.
2.
Ernie's red suit is a reference to the red-shirted away team guys on Star Trek.
3.
The creature that swoops in on the second planet is a Nadder dragon's foot from How to Train Your Dragon 2.
4.
The giant fish seems to have a mental link with the Boov underneath.
5.
The giant worm's roar is made up of a turkey gobble, a yodel, and a pinch of lion.
6.
The DreamWorks team created several planets that did not appear up close in the final short. Such as...
The Electricity Planet: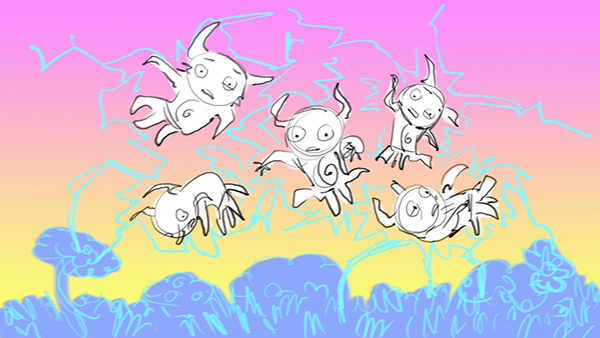 The Thorny Planet: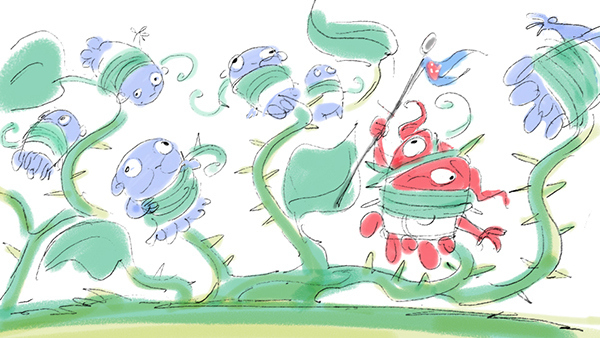 The Fire-Breathing Butterflies Planet: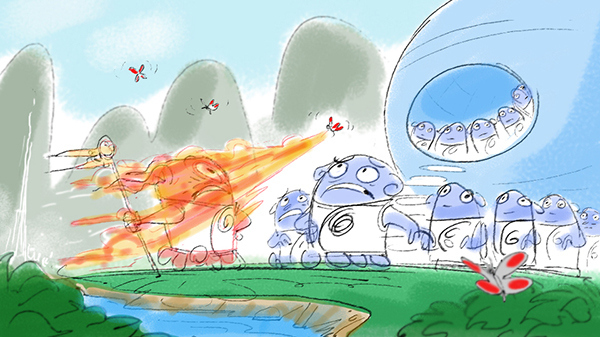 And, of course, a planet whose sole purpose is to punch you below the belt: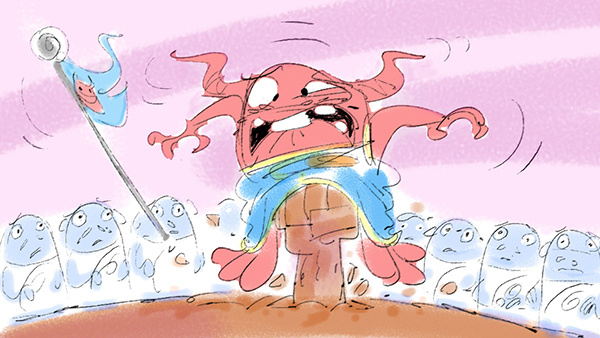 All images courtesy of DreamWorks.