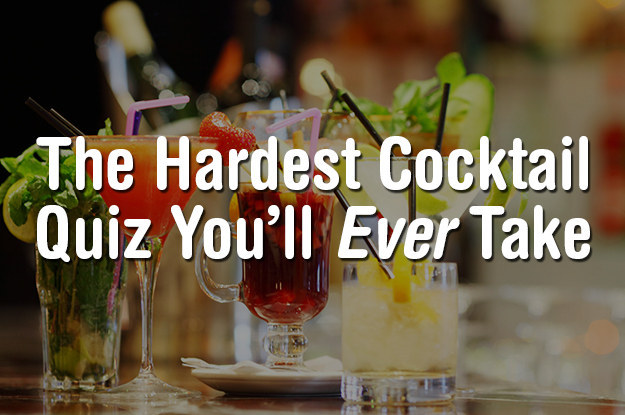 Shutterstock

Shutterstock

Shutterstock

Shutterstock

Shutterstock

Shutterstock

Shutterstock

Shutterstock

A coupe is a champagne glass alternative to a flute. Because of the surface area, it causes your bubbly to turn still much quicker.

Shutterstock

A Negroni is a gin cocktail, and the orange twist brings out its campari.

The Bellini was invented by a bartender in Venice, Italy in 1948. The drink reminded the bartender of a toga in one of Giovanni Bellini's paintings, and thus, a name was born.

The bourbon cocktail was first invented in New Orleans back in 1838, and remains the oldest known American cocktail.

Shutterstock

Shutterstock

Manhattan lovers argue that rye whiskey is the only way to go — bourbon is too sweet, and malt or corn doesn't give you the right harmony with the vermouth.

If you order your drink "red," no one will know what you're talking about.

Shutterstock

A mint julep features bourbon, sugar, or simple syrup and a splash of water poured over crushed ice and garnished with a sprig of mint.

A highball is any spirit served with a carbonated beverage over ice. Serve it in a highball glass or in an old-fashioned glass if you want to make it a lowball.

It may be crazy, but the proper name for a tequila Bloody Mary is a Bloody Maria. (A "Crazy Mary" is actually a Bloody Mary made with whiskey.)

Contrary to its somber name, this is actually a fun rum tiki cocktail. Drink up!