On July 1, pop-punk legends Blink-182 are set to release the band's seventh full-length album, California. Notably absent, of course, will be vocalist, guitarist, and founding member Tom DeLonge.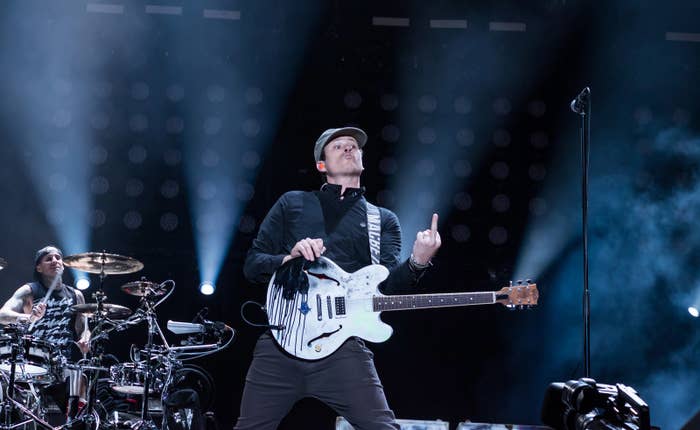 Since parting ways last year, Blink-182 has pressed on with Alkaline Trio frontman Matt Skiba replacing DeLonge, while DeLonge has been busy with what he called "a national security issue" in a new interview with Mic.
DeLonge's newest endeavor, Sekret Machines, is a multimedia project focusing on investigating extraterrestrial life, including searching for UFOs. DeLonge says he's "being gifted with the opportunity to communicate something you've been passionate about your whole life — something that has the opportunity to change the world over time. Being a small part of that is enormously important for my life path."
"But I can't do everything," he adds. "I can't tour nine months out of the year with enough time to do the enormity of what I'm setting out to do."
"Events have happened on the ground," claims DeLonge. "It's all around us. I know of stuff I can't talk about right now. "
On Blink-182's breakthrough album, 1999's Enema of the State, DeLonge composed the track "Aliens Exists," which features the lyrics "I know the CIA would say / What you hear is all hearsay / I wish someone would tell me what was right."
DeLonge has never shied away from publicly discussing his thoughts about alien life. In a 2012 interview with Larry King, DeLonge compared his feelings to religious beliefs, saying, "I think there are a lot of things in human life you can't base off of science."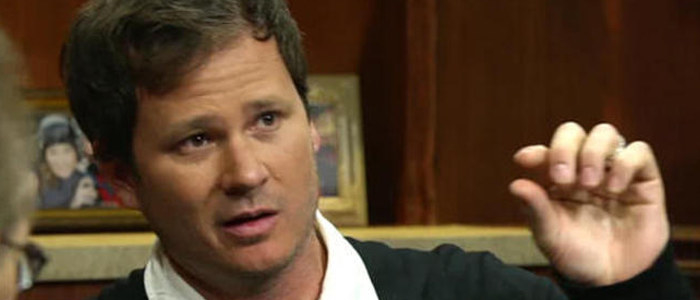 In an April interview with Rolling Stone, DeLonge didn't totally count out the possibility of a future with Blink-182, but he also asserted, "I have 10 people that I'm working with that are at the highest levels of the Department of Defense and NASA and the military." Meanwhile, DeLonge's old Blink-182 bandmates, Mark Hoppus and Travis Barker, are busy on tour playing a mix of new songs and old hits like "All the Small Things" to create buzz for their new album, the band's first in five years.