Aaron Rodgers Is Really Freaking Good At Football
How does he keep doing this?!
Wow. Just wow. The Green Bay Packers, who started the season 4-6, have now won 7 straight games. Aaron Rodgers and co. are heading to Dallas next week after embarrassing the Giants 38-13 in Sunday's NFC Wild Card Game.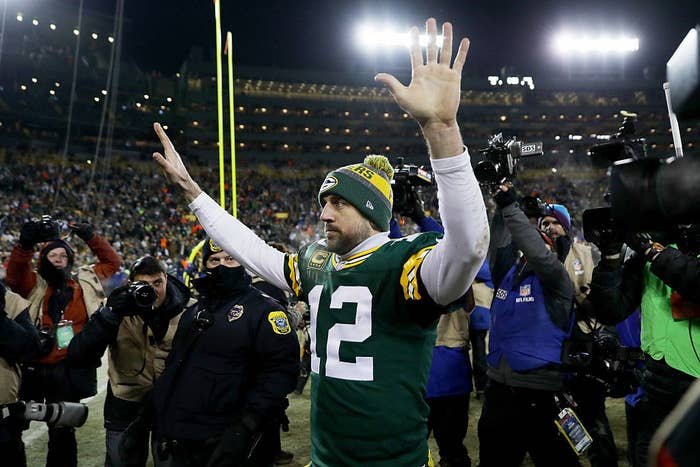 But instead of yammering about the whole game (which would take a while), I want to focus on two of those TDs in particular. Because, like, how? What? Huh? I DON'T UNDERSTAND.
Anyway, may I now turn your attention to:
Exhibit A: This.
Here's Rodgers about 5 seconds into this play, which is like an eternity in NFL time.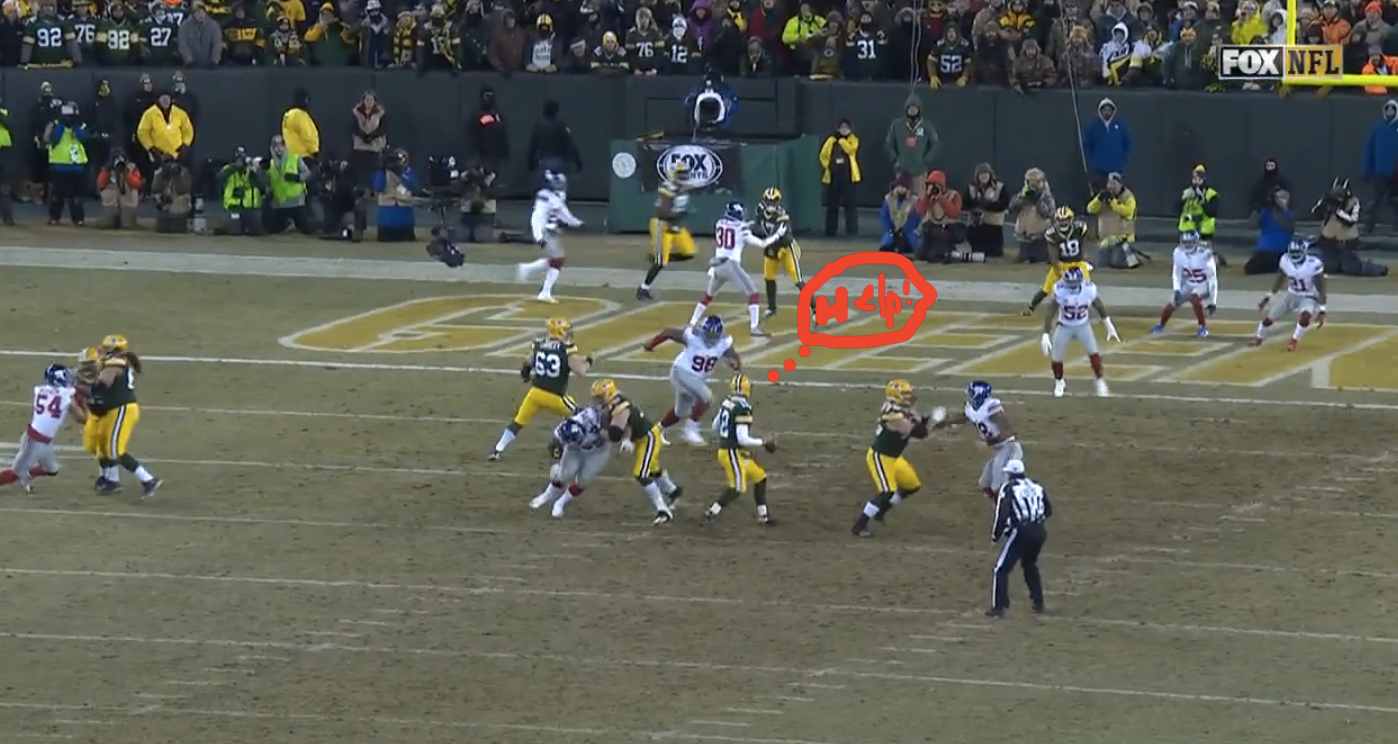 And then look at where the ball miraculously winds up! Even the defender is in disbelief!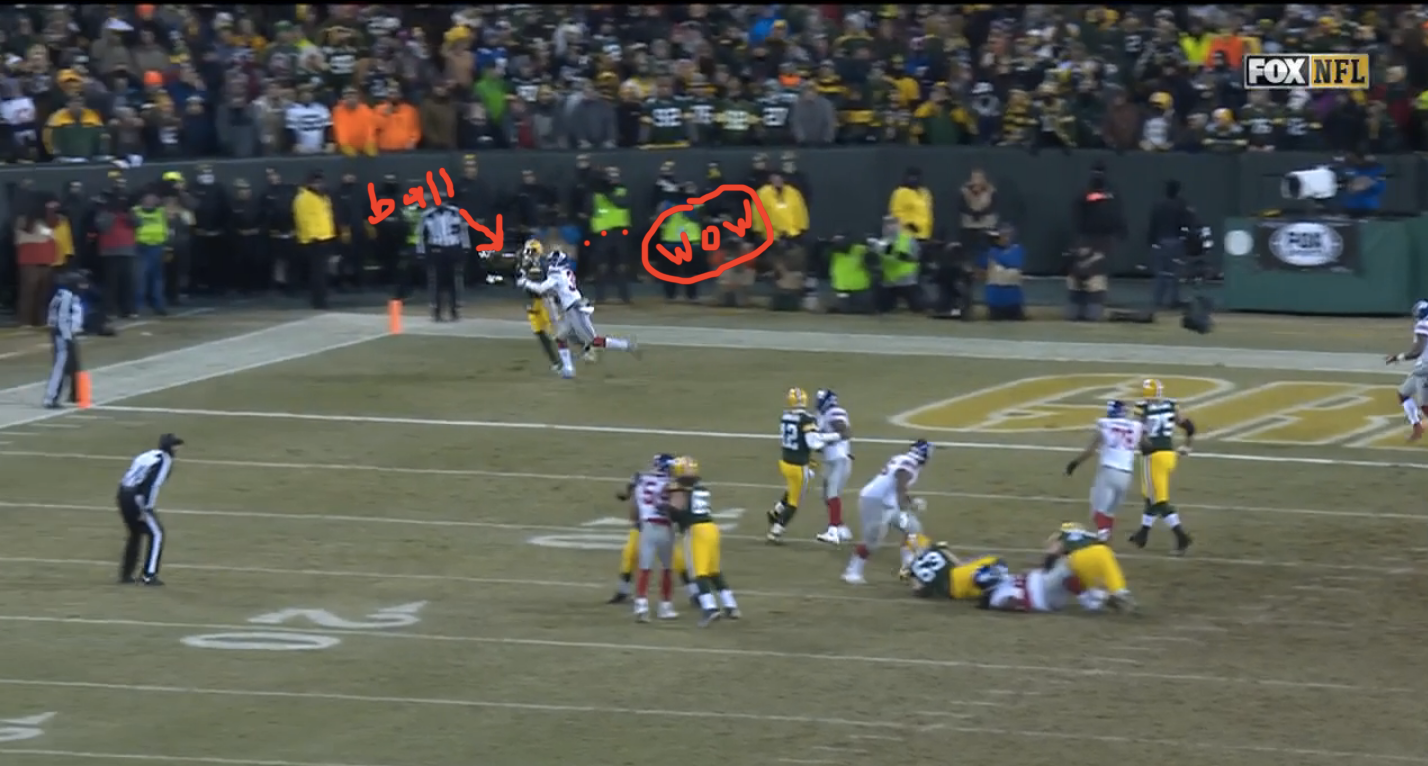 But of course, this wasn't even the most amazing thing that happened yesterday. For that we have to look at:
Exhibit B: The Hail Rodgers
Have you ever seen a more confused looking secondary? They can't believe what they're seeing.
Using the combined powers of MATH and ESTIMATION, Rodgers' bomb went about 67 yards (about 200 feet) yesterday, not factoring in arc because I forgot how to calculate that. Thank you to Pythagoras (pictured: top right) for allowing me to use his theorem.
And this isn't the first time Rodgers has unleashed a touchdown-scoring Hail Mary in the last two seasons! It's not even second. IT'S THE THIRD!!!
How. How is this guy so freaking good?