Michael Jordan's Ping-Pong Buddy Locates, Fires Scapegoat For Michael Jordan's Terrible Decisions
Rod Higgins knows how to make sure the bread stays buttered.
Rod Higgins is the president of the Charlotte Bobcats.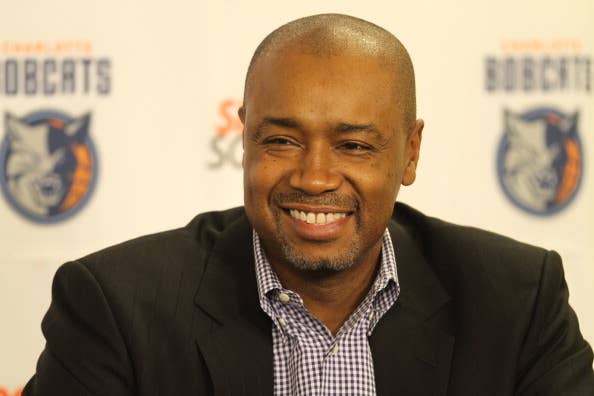 Michael Jordan has been the majority owner of the Bobcats since 2010, and before that was a minority owner who controlled basketball operations.
Jordan and Higgins are, famously, ping-pong buddies from each's early days in the NBA. They are old cronies. Next to the dictionary entry for "cronyism" there is an empty space because Michael Jordan hired Rod Higgins as a dictionary illustrator and Higgins missed all his deadlines. Higgins worked as the assistant general manager of the Wizards when Jordan was involved with that team. He's been with the Bobcats since 2007, starting as the team's general manager and becoming president in 2010.
The Bobcats are terrible. They've been consistently terrible forever. They made the playoffs once, and were swept terribly. Jordan and Higgins are terrible. They make terrible decisions. Since Higgins has been with the team its winning percentage is .361. Since he was promoted to president its winning percentage is .189.
Before last season the Bobcats hired Mike Dunlap as coach.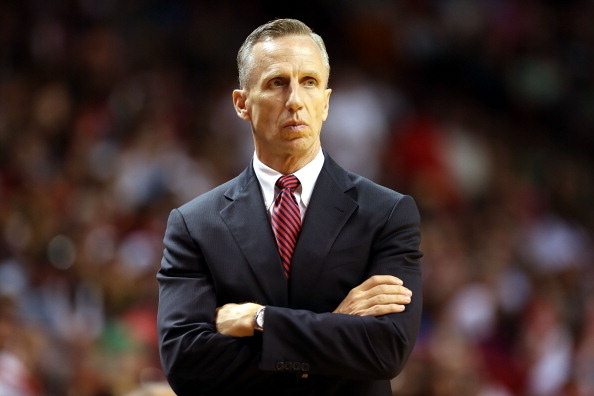 And then today, Higgins announced that Charlotte had already decided that Dunlap "was not the right fit to lead our team into the future." Dunlap was fired. After just a year.
(Here, by the way, is an artist's rendering of Higgins and Jordan's vision of the Bobcats' future.)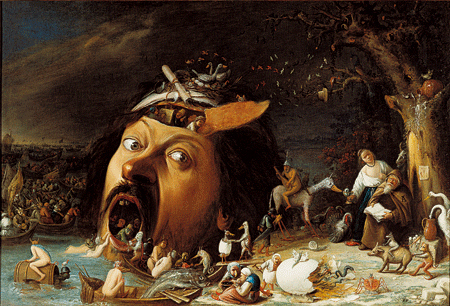 Next season's coach will be the fifth since Higgins arrived in Charlotte. I have a prediction about what's going to happen to that coach: Michael Jordan and Rod Higgins are going to give him a bunch of shitty players and then fire him when the Bobcats still don't win.
It's almost like being terrible is a perverse form of achievement for Jordan and Higgins. Being so powerful that you can do whatever you want even if it's awful, destructive, and unpopular is literally what it means to be a king.
All hail King Higgins.