This post has not been vetted or endorsed by BuzzFeed's editorial staff. BuzzFeed Community is a place where anyone can create a post or quiz.
Try making your own!
Understanding The Term Sale Pending
If you've ever fallen in love with the home that has already been sold then you know how disappointing this can be. Or, if you ever come across a listing that says its sale pending, you often times will equate this as if it's already sold. However, this is not always the case. In fact, you still have a chance to swoop in at the last minute and gain the property. But, in order to successfully do this you'll need to have a full understanding of what sale pending means and the different contingencies that are behind it. In this article will help you better understand what the term sale pending actually means, and whether or not you a have a chance to obtain a listing once it's been brought to this point.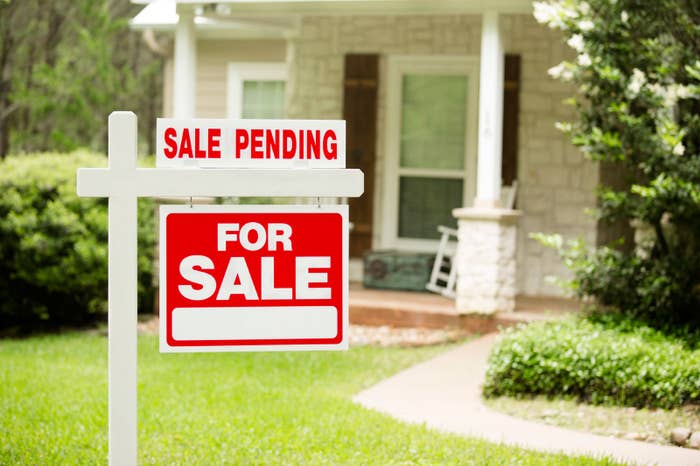 First things first, in order to understand what sale pending means, it probably would be beneficial to know how a typical real estate transaction works. The average transaction happens when a buyer will make an offer that is "subject to" a property inspection, a bank appraisal, or full on approval. Or, they will make an offer that is "contingent to" or "contingent upon" whether or not they sell their current home. If a buyer is unable to get financing, sell their home, or resolve an inspection issue, they are able to exit the contract at any time.
Therefore, if a listing states that it's sale pending but is contingent upon "a, b, and c", it means that the listing has not yet been finalized, and its not too late to put in an offer. Now, the seller at this point can't enter into an agreement with another buyer. They however can entertain additional offers and keep them as "backup" offers. So, don't become discouraged when you a sale pending sign. Instead, find out the property's status and if any inspections have been done, and if so, how they went. Ask questions and build as much rapport as you can with the seller, just in case their current agreement with a different buyer was to fall apart. Building a relationship with the seller is truly the real link to setting yourself apart from the other buyers. The goal here is to make sure the seller comes to you first, should their other deal fall through.
With that being said, once the contingencies have been removed and everything has been approved and taken care of, the current buyer is now in the final stage of buying the house, which is the closing stage. Now, closing can take anywhere from a week to a month or more to complete. Which, still means there is a chance that the deal could fall thorough. However, it is much more unlikely. And in these instances, it may be best to move on to the next home that catches your eye.
Now that you know what sale pending actually means and the contingencies that come with that, you can better prepare yourself if you come across a listing that has these addendum's attached to it. Just remember, it's not a done deal until that final contract is signed. So, keep the line of communication open with the seller and do your best to be the next buyer in line should the deal fall through. Again, communication with the seller is the real link to obtaining a house that is already sale pending. If you can remember this, and diligently seek after a listing, you could walk away with the house of your dreams that otherwise would have gone to a different buyer.