1.
When the chopper scene collapsed in the '80s, Paul Yaffe single-handedly salvaged Phoenix's motorcycle scene by betting on baggers.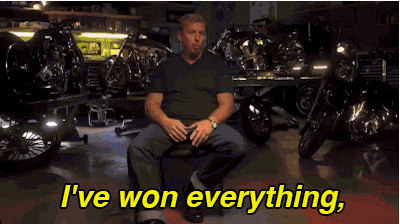 2.
Baggers are named for their saddle bags, but were a crazy bet considering their generally older target audience.
3.
Offering a line of bike mods is the difference between working out of a shop… and your garage.
4.
Winning a motorcycle building show like Sturgis can make your entire career as a bike builder.