1.

What is your catchphrase in the newsroom?

"I'm not pursuing a career in TV News"

2.

If you could travel abroad anywhere, where would you go?

Via KK

Via KK

Via BB

Via BB

Via BB

Via BB

Via Google Images

Ecuador and the Galapagos

Via Google Images

Via BB

Washington D.C., United States (because this country is great why would you want to leave?)

Via BB

3.

What type of story would you most likely cover?

Anything involving social justice issues

Something covering the campaign trail

I'm producing stories, not covering them.

I'm not covering a story, I'm making a documentary.

4.

Choose the movie you'd most likely watch.

Via Google Images

The film shown before a United States Capitol Tour

Via Google Images

Via Google Images

Via Google Images

Via Google Images

Via Google Images

Via Google Images

Via Google Images

Via Google Images

Via Google Images

5.

Why did you choose Journalism as your major?

I love learning more about TV production.

I love being the professor's favorite.

I love learning more about the lives of other people.

I have no idea why I'm in this major.

6.

Describe your current relationship status.

Smitten with a cute football manager

In relationship with a cat

Single until the day I die #ForeverAlone

Committed to a big strong man on the rugby team

Dating an Irish guy when you're high key Italian but it works❤☘️

7.

What is your go-to drink at the bar?

Via Google Images

Via Google Images

Via Google Images

Via Google Images

Via Google Images

Via Google Images

Via Google Images

Via Google Images

Via Google Images

You're not drinking, you're the mom.

Via Google Images

8.

Outside of the Journalism Major, what organizations shape your UT identity?

Women in Cable Telecommunications (WICT)

Student Government Association

Nap clubbers of America #napsohard

9.

What is the most embarrassing thing you've said on camera?

Tries to say version but admits "I'm a virgin" instead.

"Biscuit Queen", then proceeds to cry laugh for 4 minutes.

Says "UMM" 500+ times while being interviewed on behalf of your organization.

Attempts to say "Quesadilla" three times before cussing on camera.

I saved myself the major embarassment and stayed behind the camera.

10.

What is your biggest pet peeve?

When people aren't direct

Not having enough time to workout

When people eat too loudly near me

When people don't text back but they clearly viewed your Snapchat story

11.

Name the social media outlet you can't live without.

Via Google Images

Via Google Images

Via Google Images

Via Google Images

Via Google Images

Via Google Images

Via Google Images

Via Google Images

Via Google Images

Via Google Images

12.

A story is due at 11:59 PM, when do you turn it in?!

12:01am with an email begging for forgiveness

Probably not turning it in until after the deadline because I don't care

13.

Where will you be in 30 years?

President of the United States

Anchoring NBC Nightly News

Putting Olivia Pope out of business

Rich, retired and with a hot husband

Winning an Oscar for Best Director

14.

Choose the life mission statement that best describes you.

Love with all your heart and live like there's no tomorrow.

If nobody died, it was a good day.

JEB BUSH SHOULD HAVE BEEN THE NOMINEE

Be confident, but never get too drunk on your own wine.

Empower other's truths and support the foundation for one another's confidence.

15.

What do you do off-camera that would surprise people?

Spending almost every night of the week at another JEM friend's house

I'm secretly a pop star and I drop albums like it's no big deal.

I like to play with dogs and sleep.

I drive a Kia Soul while listening to EDM Music.

Baby talks to cats all day every day
Which UT Journalism Friend Are You?
Congratulations you're Bev Banks! You're fiercely independent but have a passion for people. You approach each day as a lituation and you live each moment to the fullest. You love to write behind the scenes, but also be in front of the camera. Your snapchat story has all the happenings on campus and around the world. No one can album drop like you. You are so lit and you're the sunshine of the group. All the homies will be covering the story when you become POTUS.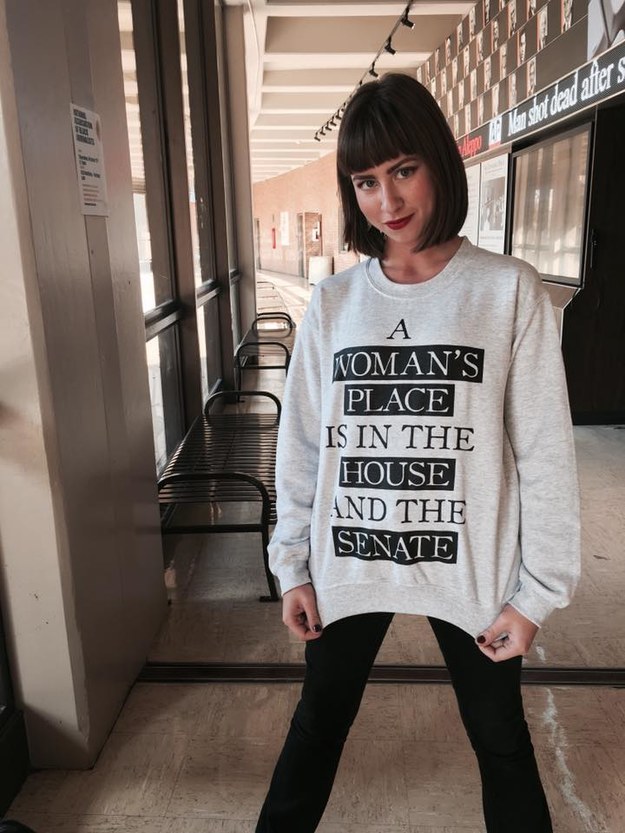 Congratulations you're Ashley! You're the rising star and are destined to be anchoring on a national network within 5 years of graduating. You are the sweetest and most reliable friend. Cat's will forever hold that special place in your heart, and you've adopted all 27 from the animal shelter. You've posted all your life updates on Facebook, because Instagram is too stressful for you. You pick one line of one song and sing it all day. You're probably off somewhere constantly bursting into a fit of laughter and tagging your friends in memes.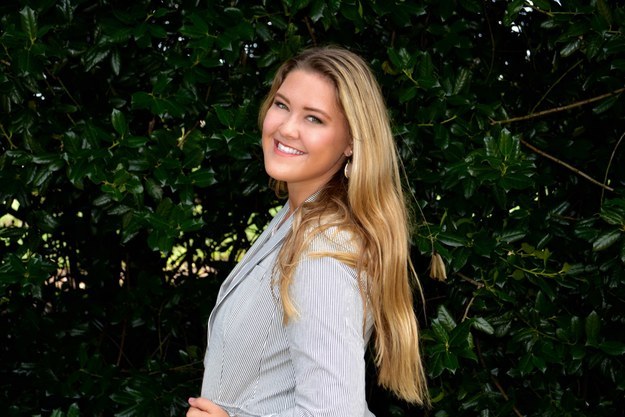 Congratulations you're Swish! You're the least JEM major of all, and will never know how to make a package. But hey you can use these skills to become the ultimate political savage or press secretary. You are a loyal friend and have the most compassionate heart behind the political savagery. You love the GOP and being "mom" to the group. You may be in a relationship with a rugby man, but Jeb! Bush's education policy will make you swoon any day. You're probably spending 5/7 nights a week at Ashley's house.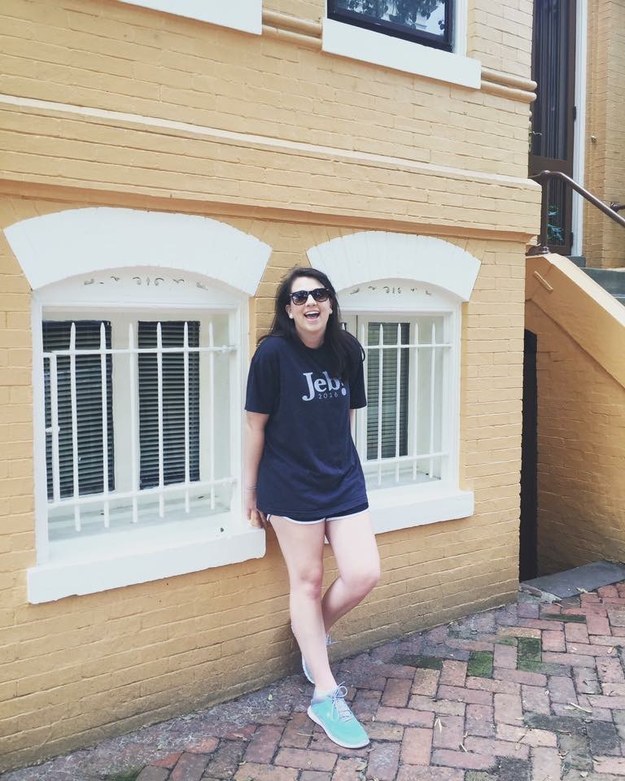 Congratulations you're Sam! You'll be producing for SNL with your Italian cynicism and attitude and raking in the dough. You bring energy and the party to the group at any given moment. You're pretty chill but you need lots of attention, which luckily your Irish bae willing gives you. You always find time to nap and procrastinate. You'll find yourself drinking a nice red from Walmart and watching Dirty Dancing at least five times a week. If you see a dog, you're petting it.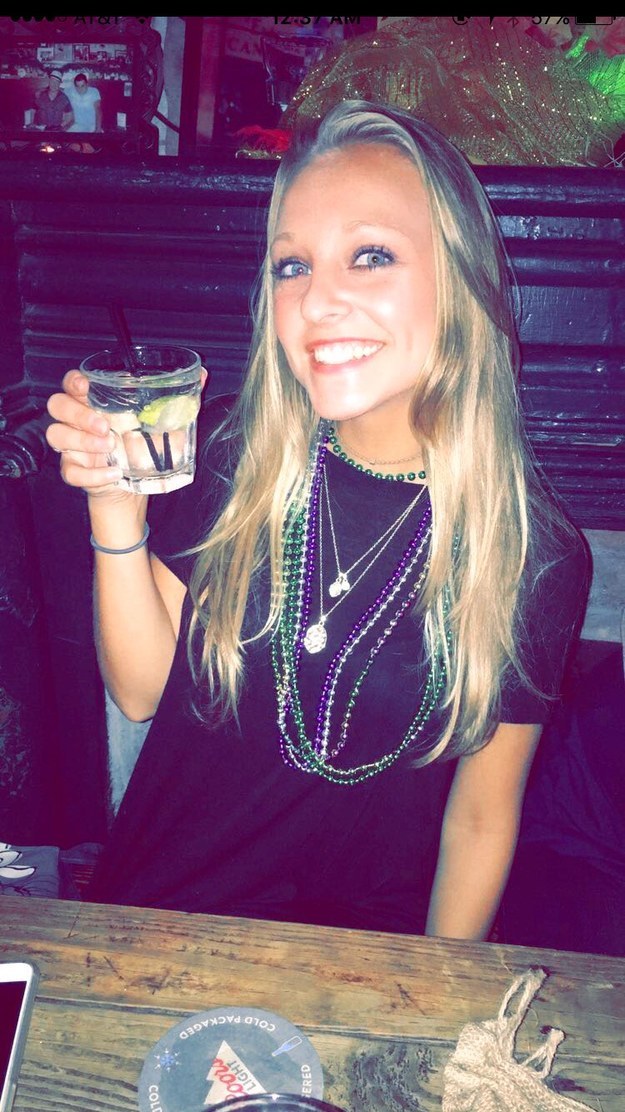 Congratulations you're Kelsey! You're the master behind the camera with your fantastic directing skills. You have traveled the world and you are an old soul. You always give your whole heart to everything you do! Documentaries and creative films are your favorite types of projects. You refuse to call the major Journalism so you refer to it as "Electronic Media Major." You are very individualistic and endlessly imaginative. One day you'll be making it big in the movie business, but for now you're watching the rest of us make fools of ourselves on-camera.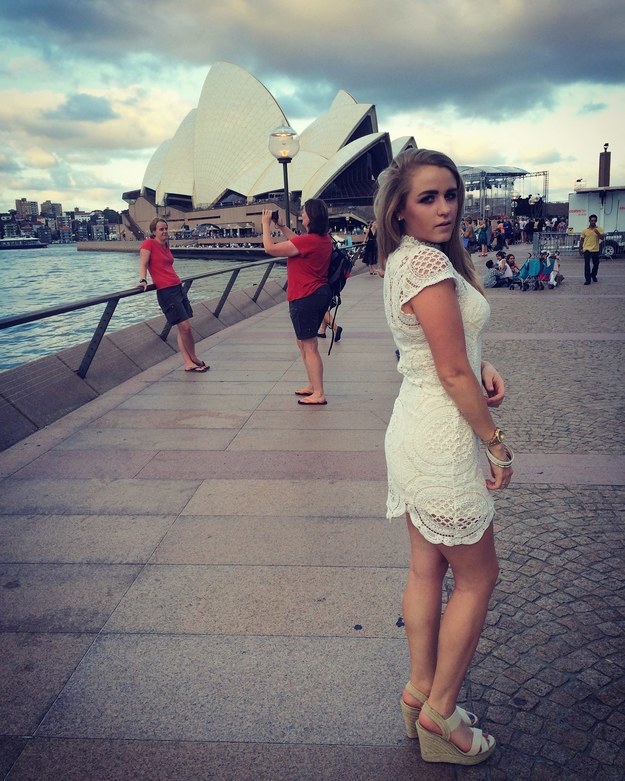 This post was created by a member of BuzzFeed Community, where anyone can post awesome lists and creations.
Learn more
or
post your buzz!