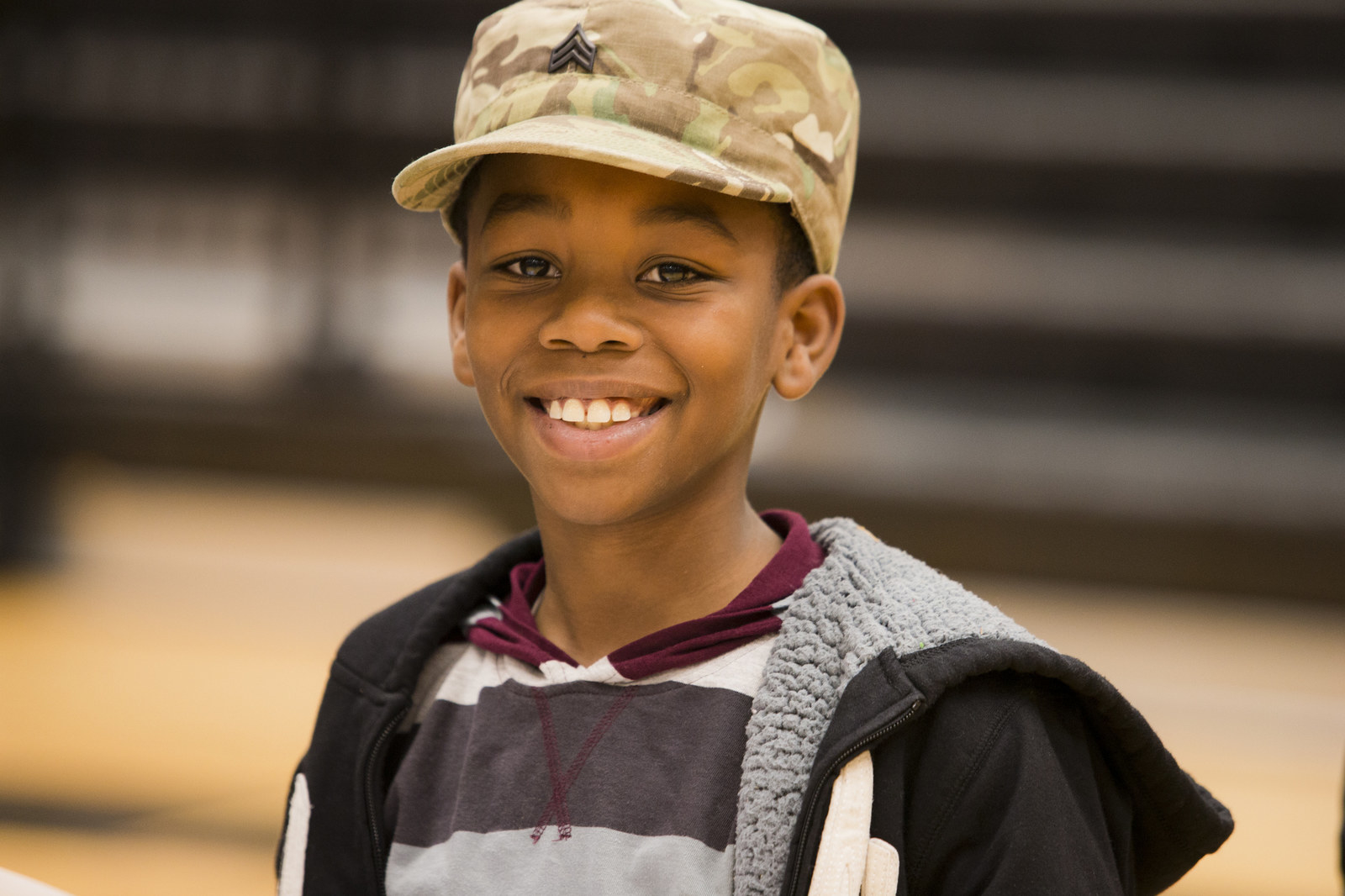 1.

What's the fastest growing Facebook demographic?

Military kids use social media to stay connected with a deployed parent or far away friends... just not as much as Grandma does.

2.

"Where did I grow up? Well, that's a long story." Who said it?

Military kids know happiness doesn't have one address.

3.

25% of this group experience depression

15-20% of seniors are depressed, compared to the 25% of military kids that experience depression.

4.

"I used to be a dancer but life got in the way." Who said it?

Transitions are hard, even for grown-ups. But life often gets in the way for military kids, too. Imagine moving again and again—sometimes their favorite activities, coaches, and teammates get left behind.

5.

Which group attends more than 10 schools in their lifetime?

Military kids have to be the new kid at school every 2-3 years. Good thing they make friends easily!

6.

Studies show this group sweats less than others:

Just ask Heisman Trophy winner and military kid RG3!

7.

They laugh an average of 300 times a day.

Adults laugh an average of 60 times a day.

8.

At least 5,378 were victims of abuse and neglect in 2015.

63% of military abuse cases are neglect cases. These cases are on the rise.

9.

Who said: "I like living in new places because I make new friends during lunch"

Make new friends, but keep the old. Military kids know all friends are GOLD.

10.

Who said "I can't remember my best friend's name anymore."

Military kids say goodbye to more significant people in their lives by age 18 than most people do in a lifetime.
This post was created by a member of BuzzFeed Community, where anyone can post awesome lists and creations.
Learn more
or
post your buzz!