Chloe Lusher's family has lived on the islands since the 1600s. She is a world traveler and now spends her time living between Bermuda and New York City. We caught up with her to fill us in on all the treasures Bermuda has to offer.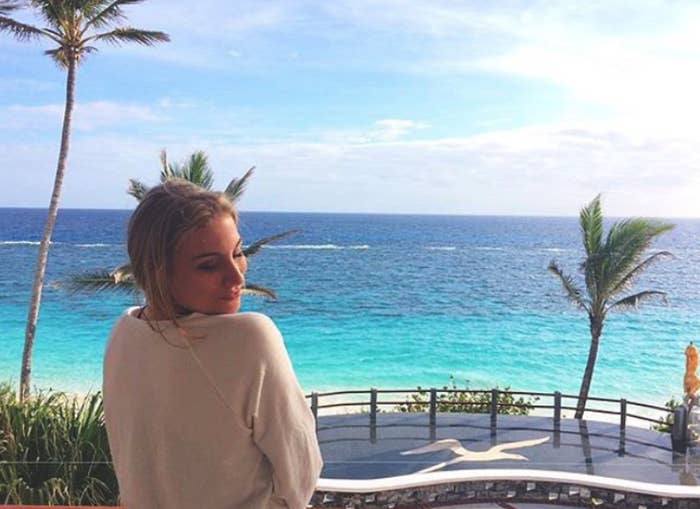 So Chloe, can you describe the geography of Bermuda for those who might be unfamiliar?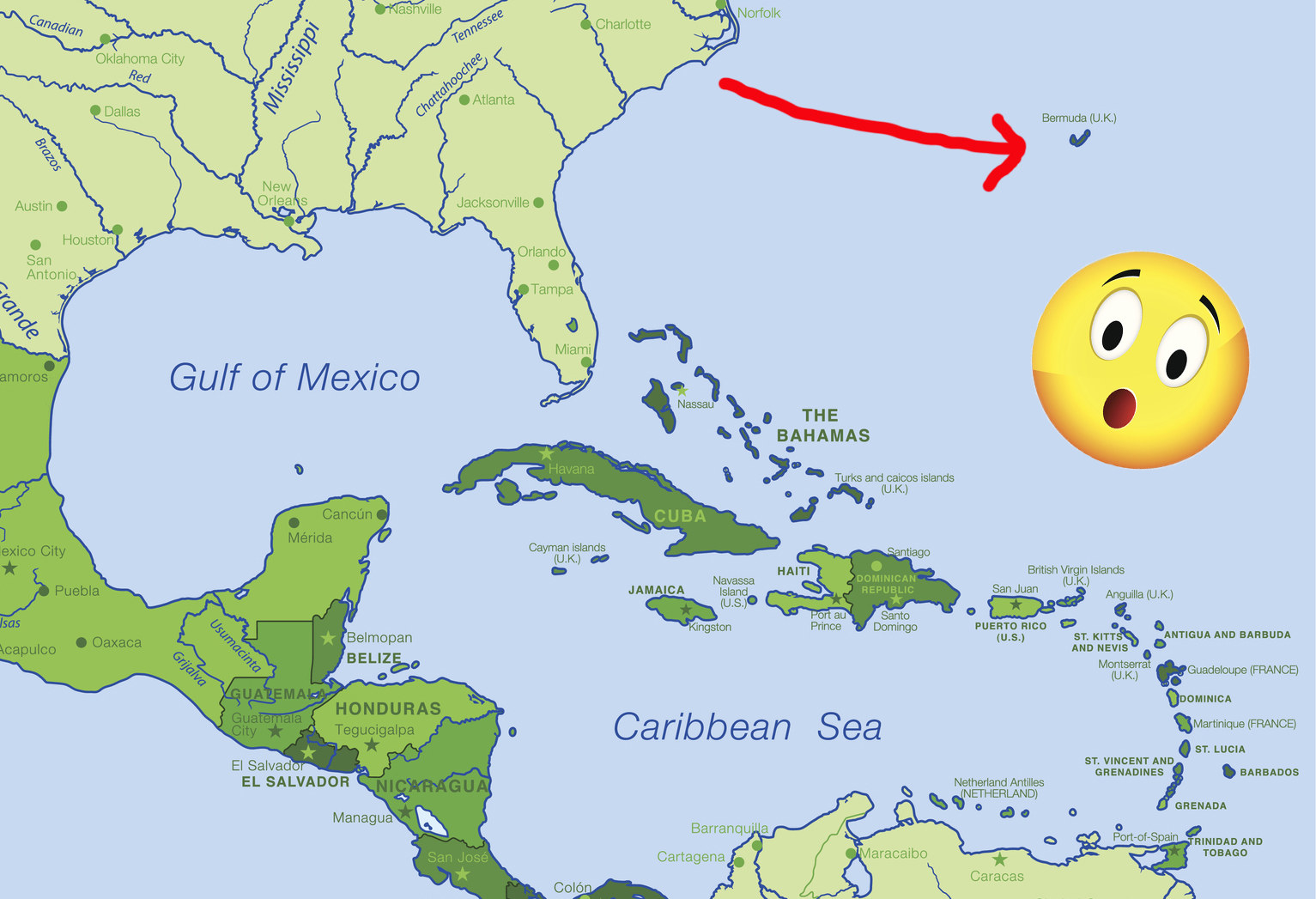 Chloe Lusher: Many people think Bermuda is part of the Caribbean, but we are actually off the coast of the Carolinas in the Atlantic Ocean. Bermudians describe the shape of the island as a fish hook. It's made up of over a hundred tiny islands! The island consists of nine parishes (another word for "towns"); I grew up in Warwick, which is central island. Also, it's only a 90-minute flight from NYC, so going back and forth is extremely easy.


What was it like to grow up on an island?
CL: Growing up in Bermuda was as close to a perfect childhood as anyone could get. We would wake up to the sound of kiskadees, birds that make a chirping sound that sounds like "kiss-ka-dee!" (hence the name). We always left our doors and windows open because the community is super safe and friendly. Whenever I left the house to play with the neighborhood kids, my mom would yell after me "Be back in time for dinner!" and us children knew to head home when we heard the nighttime tree frogs and crickets.
How do you get around?
CL: We take full advantage of the public transportation: busses and ferries. Boating is a popular thing to do in Bermuda, especially on Saturday afternoons. Bermuda law only allows one car per family, so at age 16, everyone gets a moped, our main way around. But I will say, if visitors rent a moped, I recommend they are extremely careful because our roads are so skinny and windy!
What's the best beach Bermuda has to offer?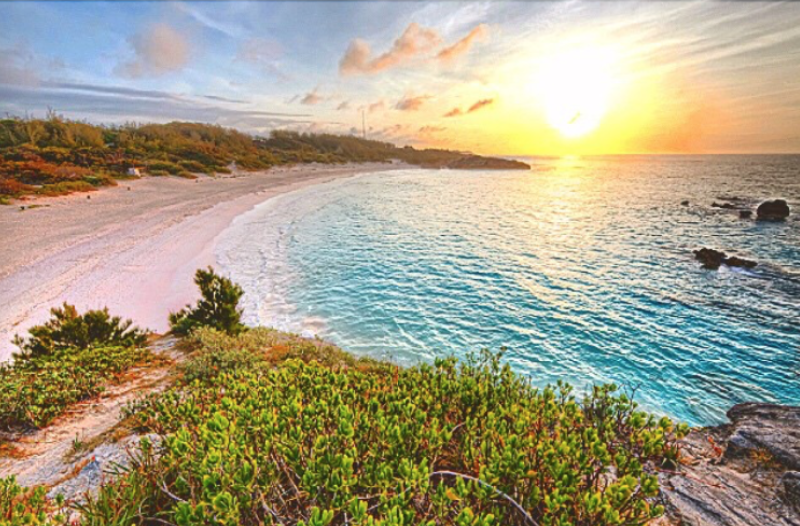 CL: Horseshoe Bay Beach, located in Southampton, is Bermuda's most popular and one of the most beautiful beaches on the island. It's the biggest beach on the island, so it tends to be more crowded by Bermuda standards. Personally, my favorite is Coral Beach, which is a private beach attached to Elbow Beach. Bermuda has many hidden gems, and some of the more well-known "hidden" beauties are Southlands Beach, John Smith's Bay, and Warwick Long Bay.
How would you describe a perfect weekend in Bermuda?
CL: BOATING, BOATING, BOATING! Yes, the beaches are simply stunning, but nothing is more calming and relaxing than floating in the beautiful crystal-blue waters with a drink in your hand. And oh, Bermudians LOVE to drink! Castle Harbor is, in my opinion, the most beautiful spot on the island, a place you can actually only reach by boat.

What are some things in Bermuda you can't easily do anywhere else?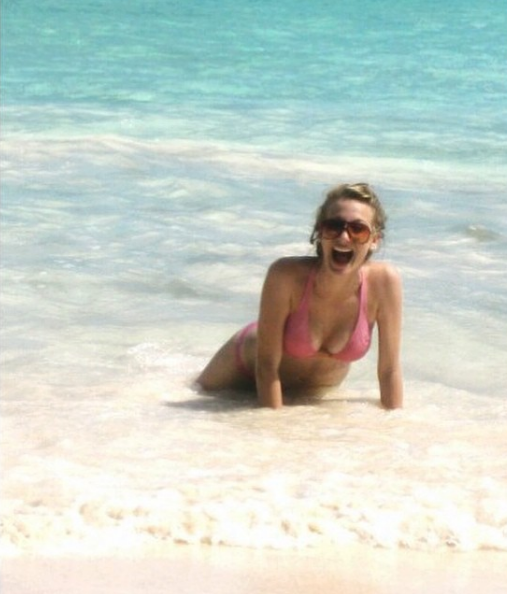 CL: The beach is always available and easily accessible. You can experience a unique culture, go cliff jumping, or dance with Gombeys — YOU MUST SEE THE BERMUDIAN GOMBEY DANCERS! You can have the best fish sandwich of your life or sail, golf, and play tennis YEAR-ROUND. Oh, and you can boat almost anywhere.
What are the best off-the-beaten-path restaurants to hit up?
CL: When it comes to food, we are known for our Bermuda fish sandwiches, which we like to call "Fish Pon Bun." In my opinion, Art Mel's has the absolute best. There are a few other Bermudian dishes sold at most restaurants, such as codfish potato and cassava pie. For some late-night food, which we call "greeze," you must go to Ice Queen, which is open until 4 a.m.! I will also always recommend Swizzle Inn, aka "The Swizzle," ('cause you swizzle in but swagger out), home of the famous Bermuda Rum Swizzle, our most popular drink.
What are some of your favorite adventures to go on?
CL: Climbing Gibbs Hill Lighthouse, wandering around Cooper's Island, going to Spittal Pond Nature Reserve, checking out all the sea glass at Glass Beach in Dockyard, exploring our beautiful crystal caves, and horseback riding on the beach.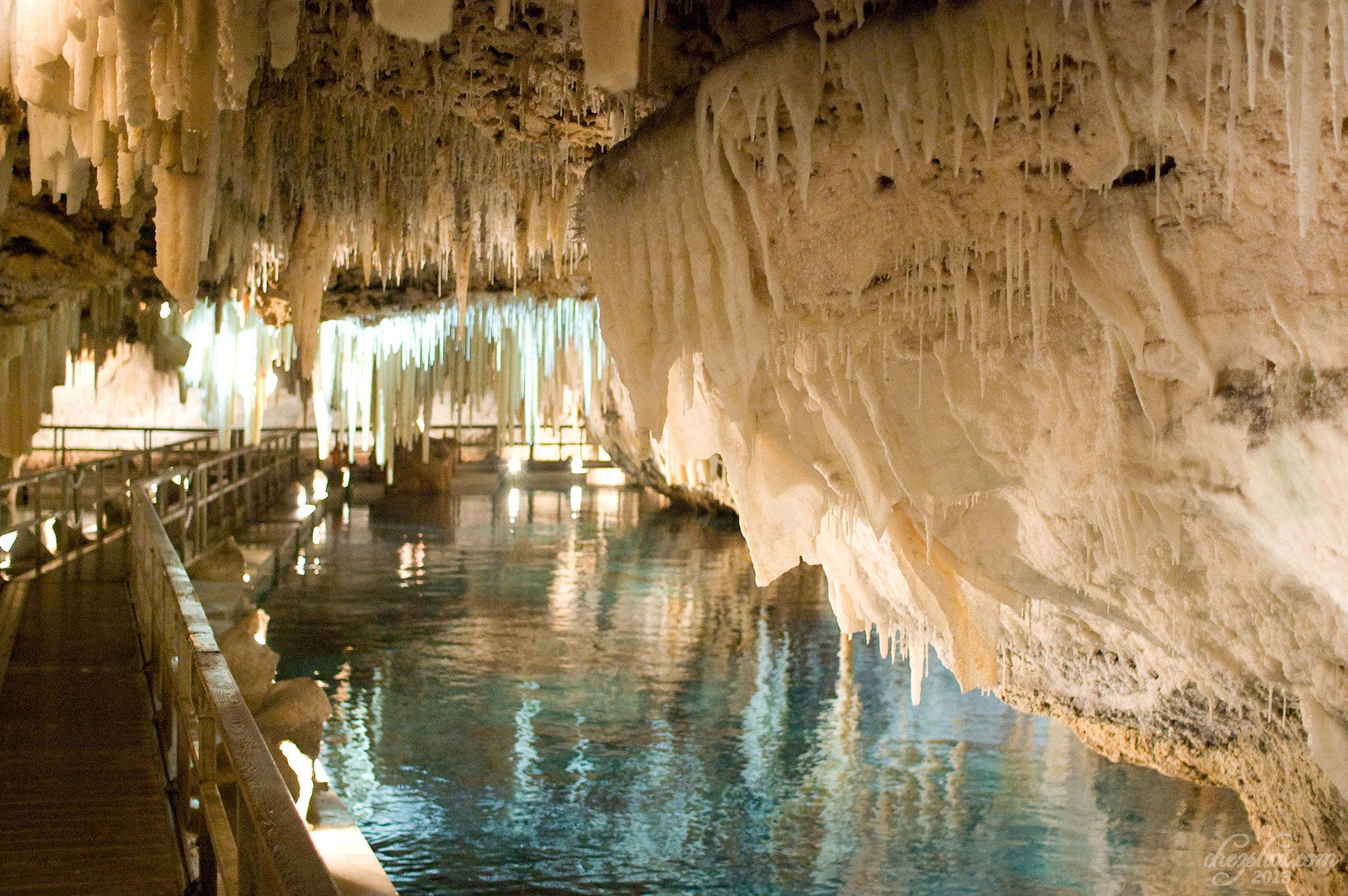 Can you describe the culture?
CL: Although our island is highly influenced by Great Britain, we also have a huge Caribbean influence, with a big love for reggae, soca, and dancehall music. Everyone in Bermuda speaks English because it's a colony of the U.K., but we have a very large Portuguese population — from Portugal and the Azores — so many people are bilingual. Bermuda is known for being the friendliest place in the world. Everyone you pass on the street will greet you with a smile and a "hello, how are you?" The saying "love thy neighbor, love thyself" is something we Bermudians hold very dear. We are an extremely tight-knit community; community is the main Bermudian value.
Where is the best spot to capture the *perfect* 'gram?
CL: The Bermuda Flag Wall painting on the waterfront on Front Street, Hamilton.
Lastly, how does Bermuda make you feel?
CL: Full of life. Happy. Sun-kissed. Loved. Alive. Young. Part of a community. Part of something important. And most importantly BLESSED, BLESSED, BLESSED.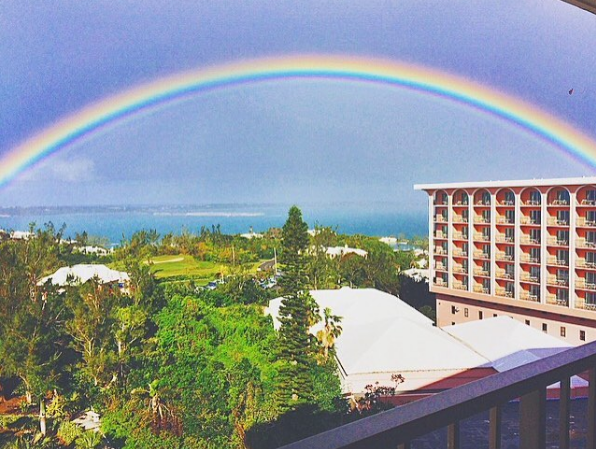 Ready to immerse yourself in the local culture of Bermuda? Book your three-night vacation today and get the fourth night free, now through August 31!