Fans Call Jamie Dornan "Mr Grey" And Quote "Fifty Shades" To Him And His Kids Are Confused
Show me your red room, Mr Grey.
If you missed the phenomenon of Fifty Shades of Grey then I am very confused because you live on Earth, right?
First came the books, and then somehow they managed to make movies out of the series that weren't just pornos, although yes, there's a lot of sex going on.
And who else could make knees go weak like Jamie Dornan, who ended up being cast as possibly the most famous BDSM practitioner, Christian Grey.
With two movies already out, we're only a couple of weeks away from the final instalment, Fifty Shades Freed, so Jamie stopped by The Ellen Show to have a quick chat.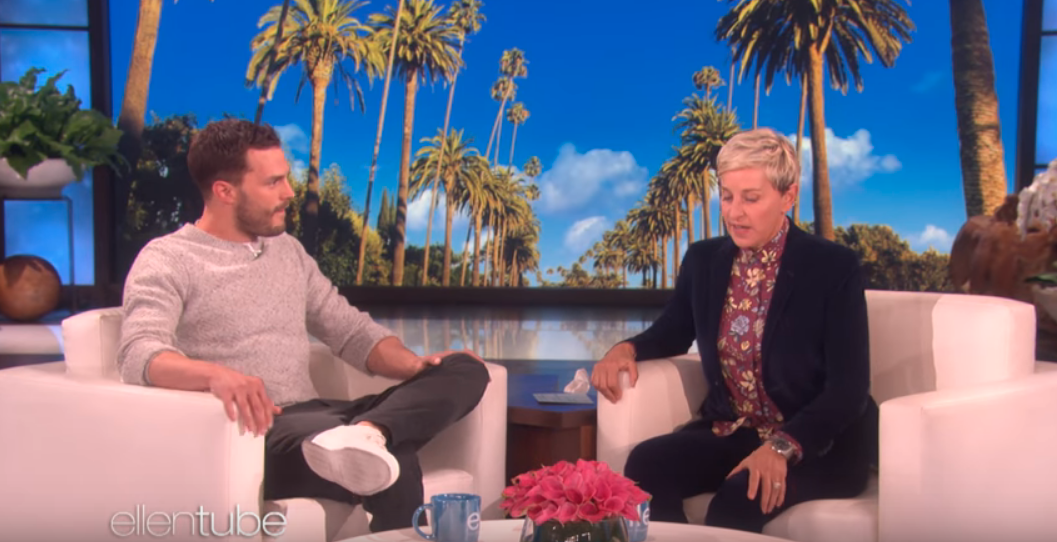 And things got weird pretty quickly when Ellen asked Jamie what it was like when fans approach him in public.
"I get a lot of fans talking to me as if I am Christian Grey. I'll be in the line at Starbucks or something and someone will be like, 'Oh, Mr Grey.' I'm literally holding one of my children. They're so confused."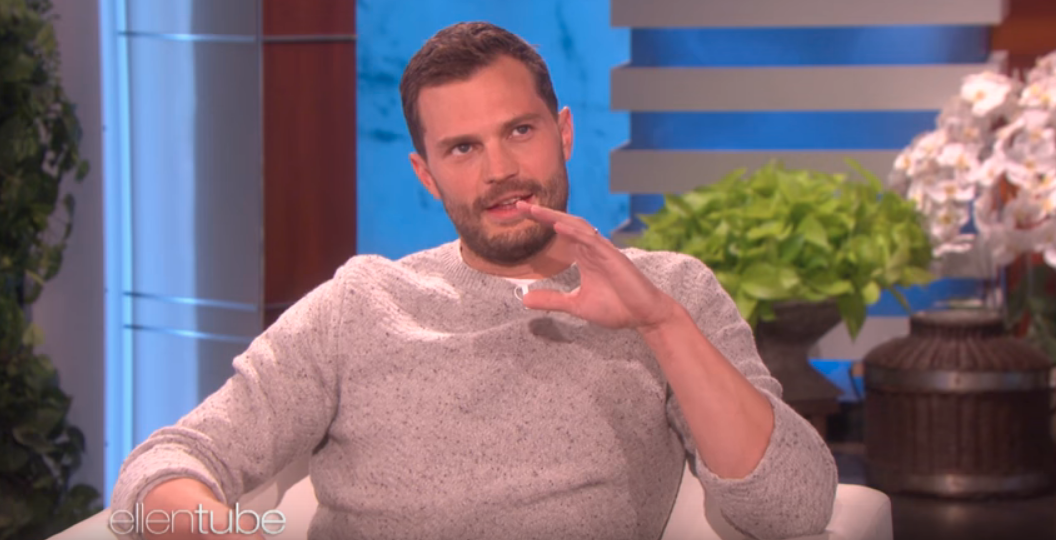 But that's not all, because then the fans "start saying very specific things from the books or the movie, like some kind of red room reference".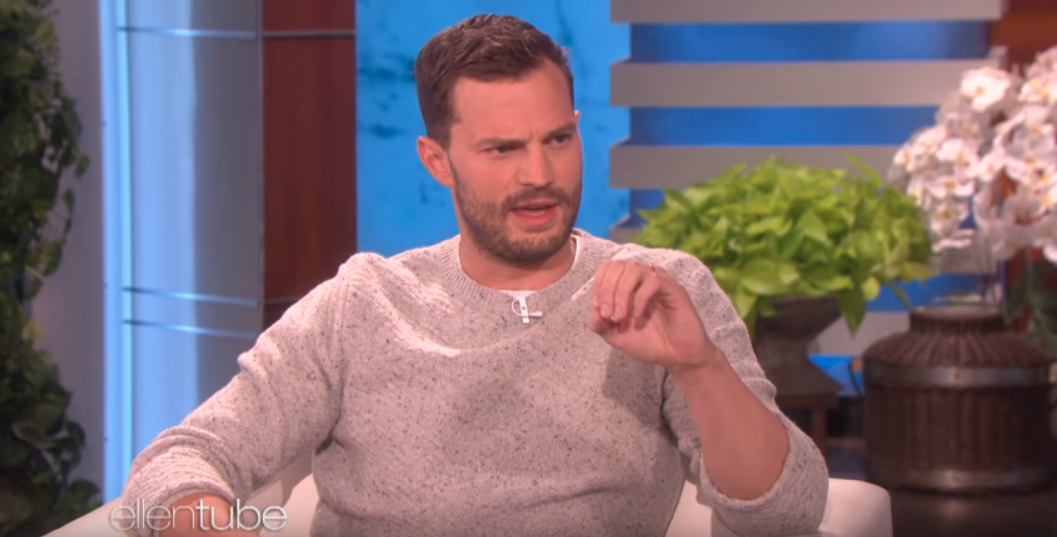 Just in case you need a little reminder, let's have a refresher of some of the quotes from the book. Hmmm, let's start with "Firstly, I don't make love. I fuck…hard."
And then there's "My balls sure could have the sherbet licked clean off."
"I panic. I don't know how to respond because I'm not like him. I'm just left panicking and they just probably think that I'm weird."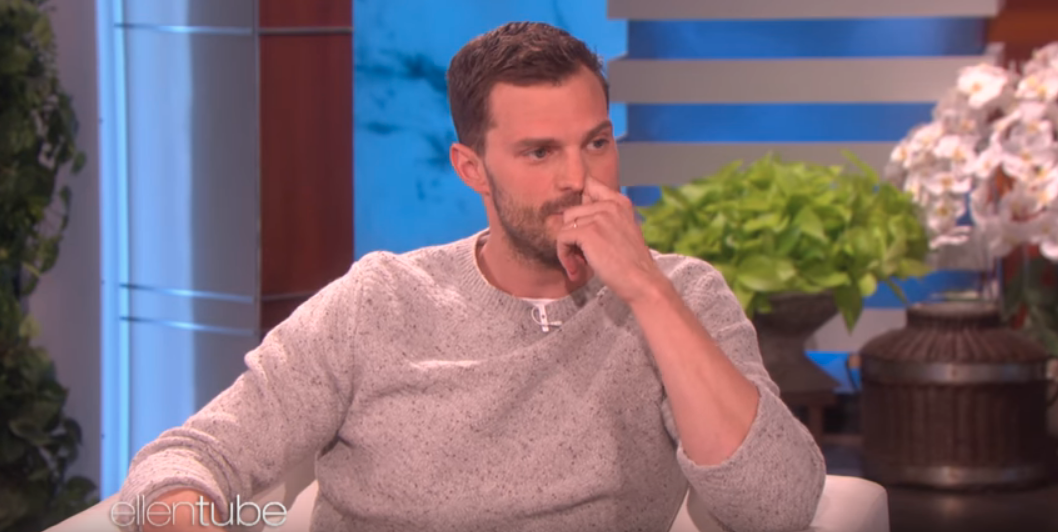 So what's the moral of this story? Maybe just call Jamie by his name if you're lucky enough to bump into him. And for the love of god, don't say one of the above quotes.