The beauty community is facing yet another ~drama~ after YouTuber Nikita Dragun was accused of bribing people in order to win a competition.
It all started with the annual Benefit Cosmetics Brow Search competition. The contest is in its third year and, as the name suggests, is all about who can do the best eyebrows.
The whole thing is a pretty big deal — the winner not only receives a contract with Benefits Cosmetics plus "social exposure and major brand love", but they also win $50,000.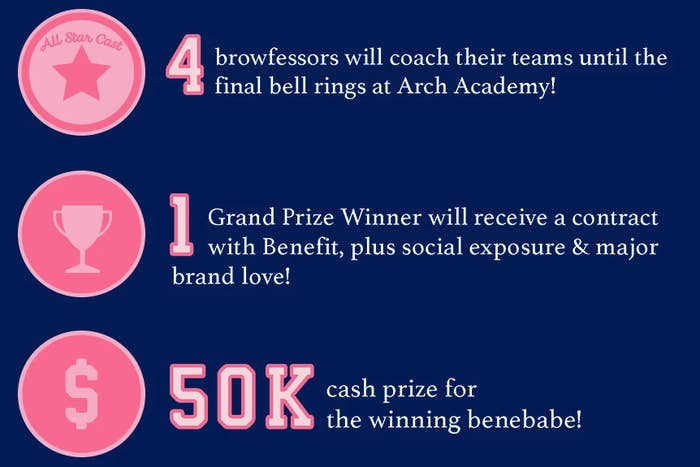 When the final four contestants were chosen, each was given a number. The concept was simple: Whoever got the most votes in the comments section won the contract and the money.
And on Wednesday evening, after more than 730,000 comments, the winner was announced — Dragun's prospect, Kameron Lester.
Lester's win is a big deal — he's the first boy to win the competition.
However, the celebratory moment has been marred by accusations that Lester's mentor bribed her fans with free products in order to rig the competition in their favour.
According to screenshots posted on Twitter, Dragun appeared to suggest that if her fans went to the Benefit Cosmetics page and commented "2" under the brow search picture, she would pick someone at random to win a box of beauty stuff. However, this picture no longer appears on Dragun's Instagram.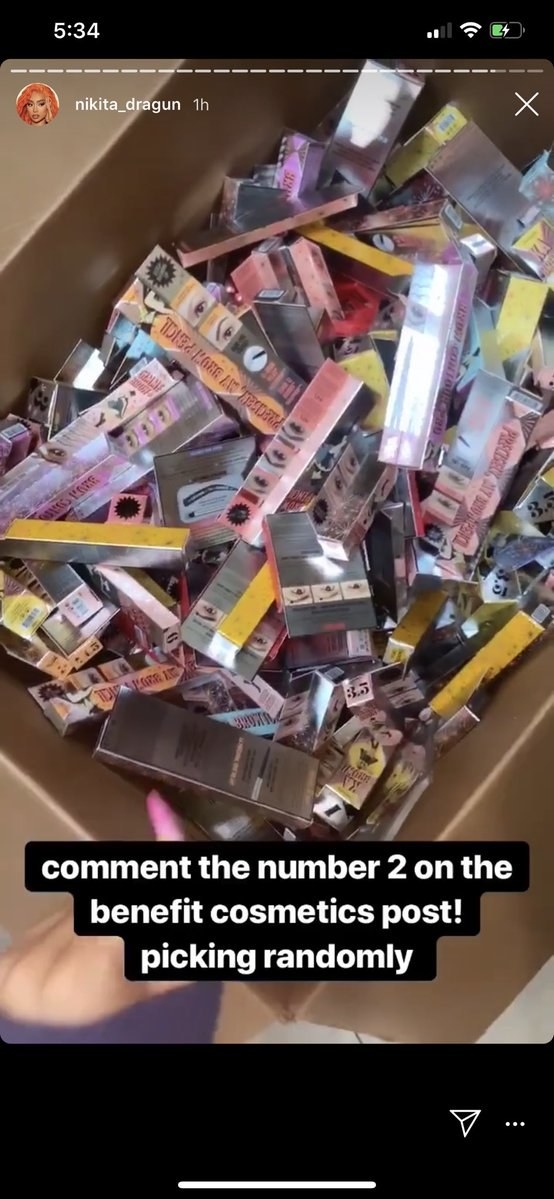 People's reactions were far from positive. Many tagged Benefit Cosmetics asking if this was against the rules, while others accused Dragun of cheating.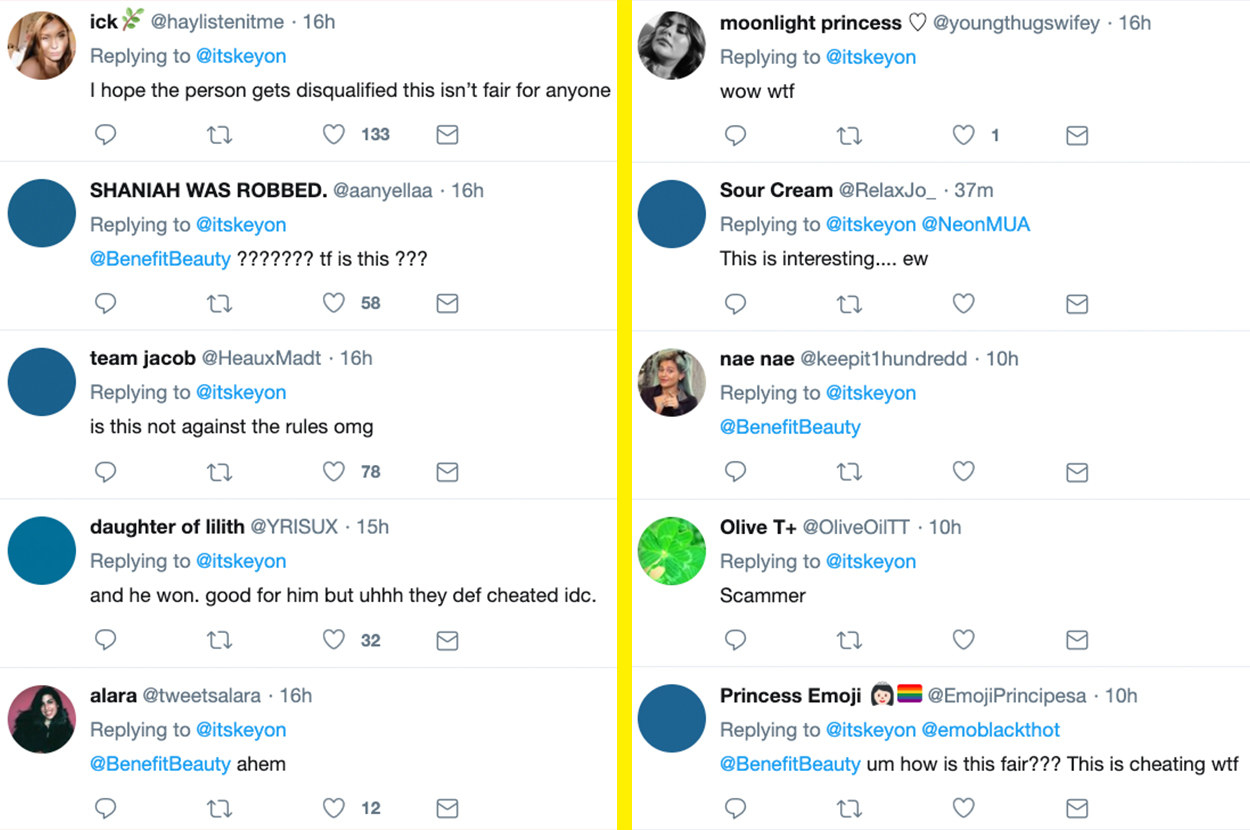 When asked multiple times about the situation on Instagram, Benefit Cosmetics gave the same response: "Our voting period ended at 5PM EST ... no additional votes were considered after that time."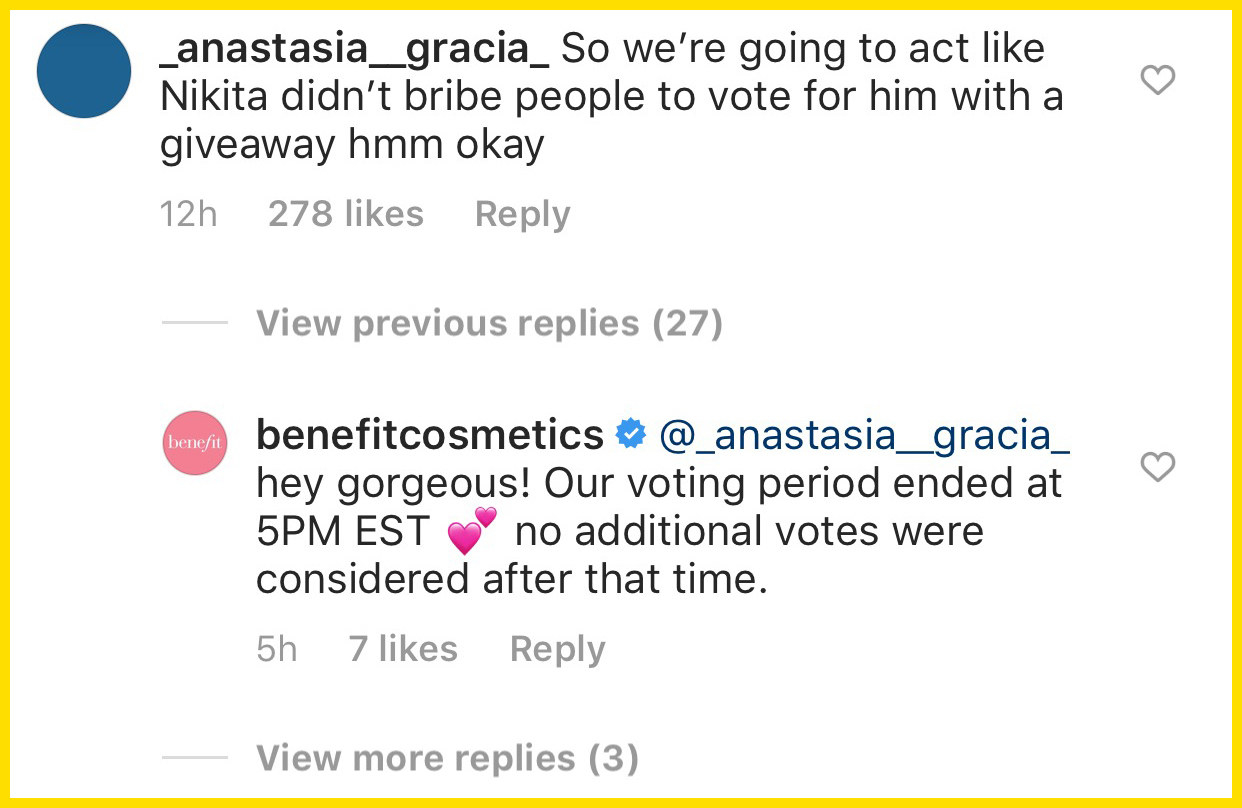 In a statement to BuzzFeed News, a representative for Benefit Cosmetics added: "Nikita's Instagram story went up 10 minutes after voting had closed and we had internally confirmed Kameron as the winner. He won fair and square!"
BuzzFeed has reached out to reps for Nikita Dragun, as well as Kameron Lester, for comment.