Nicki Minaj Just Revealed That Two Of The Rappers She "Dissed" On Her New Song Were Mad AF At Her
If anybody's ever mad at you, just do what Nicki does and use the 😂 emoji until they calm down.
If you haven't been on Twitter, Spotify, Apple Music, or just the internet in general, allow me to tell you that Nicki Minaj recently released her fourth album, Queen.
And while the album in general has been receiving a lot of attention, one song in particular has had people talking. The song is called "Barbie Dreams" and on the surface it looks like a song where Nicki just disses a million rappers one by one.
Let's look at some sample lyrics, shall we? When talking about DJ Khaled, Nicki rapped: "Had to cancel DJ Khaled, boy, we ain't speakin' / Ain't no fat nigga tellin' me what he ain't eatin'."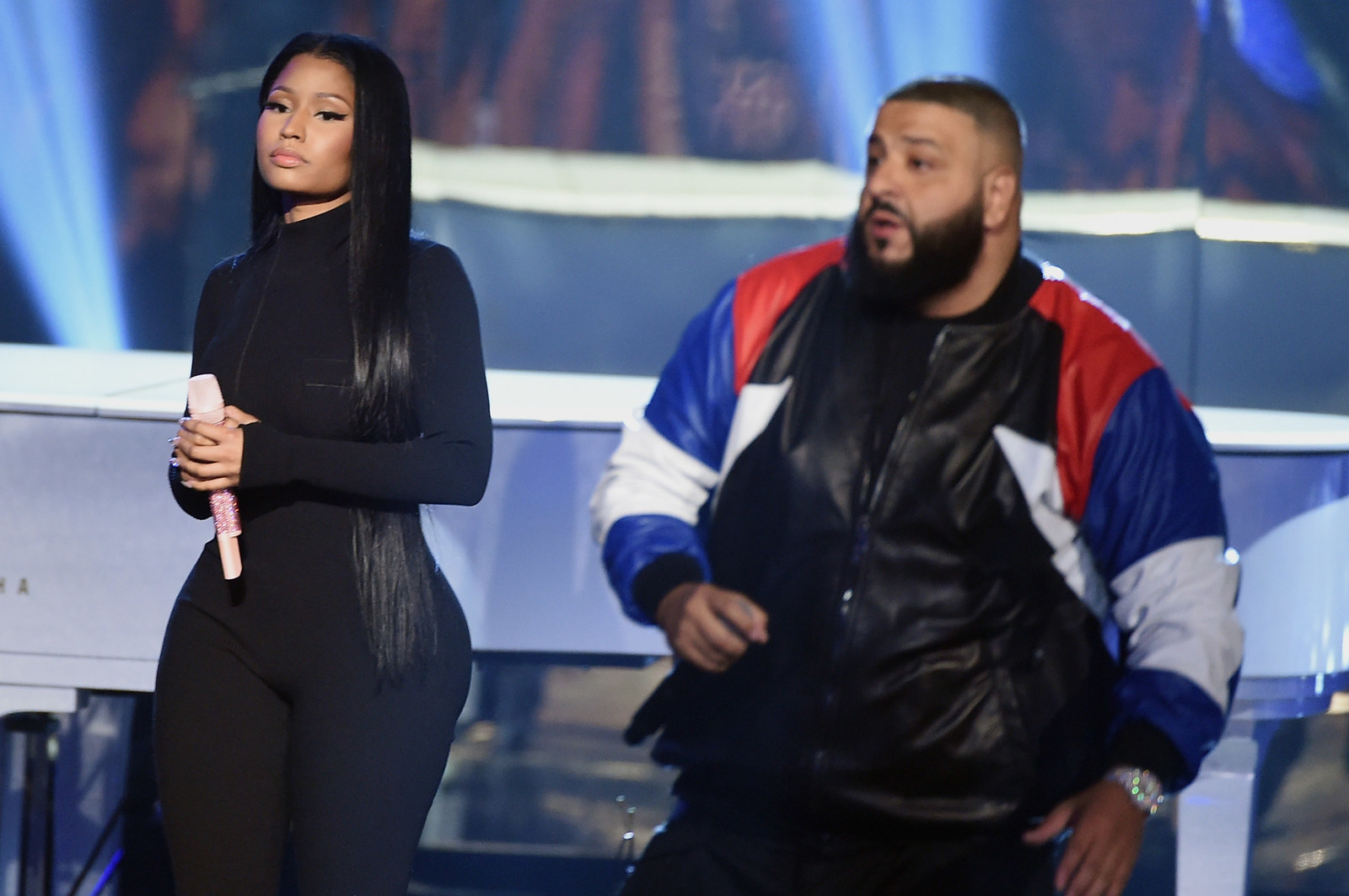 Drake also got some shots fired in his direction, with Nicki saying: "Drake worth a hundred milli, he always buyin' me shit / But I don't know if the pussy wet or if he cryin' and shit."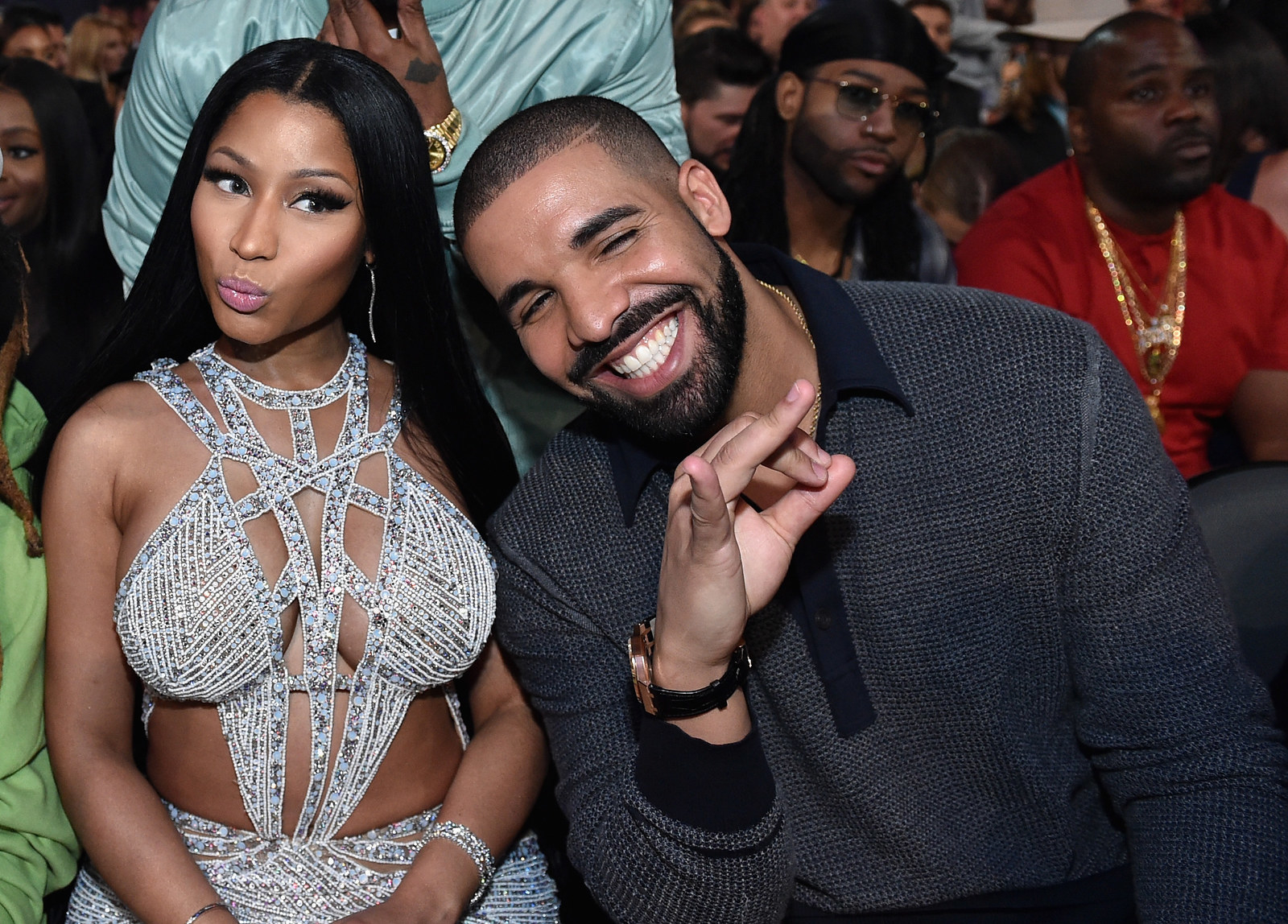 Eminem wasn't safe: "Em, cop the Barbie Dreamhouse, then you can play the part / I-I ain't tryna bust it open in the trailer park."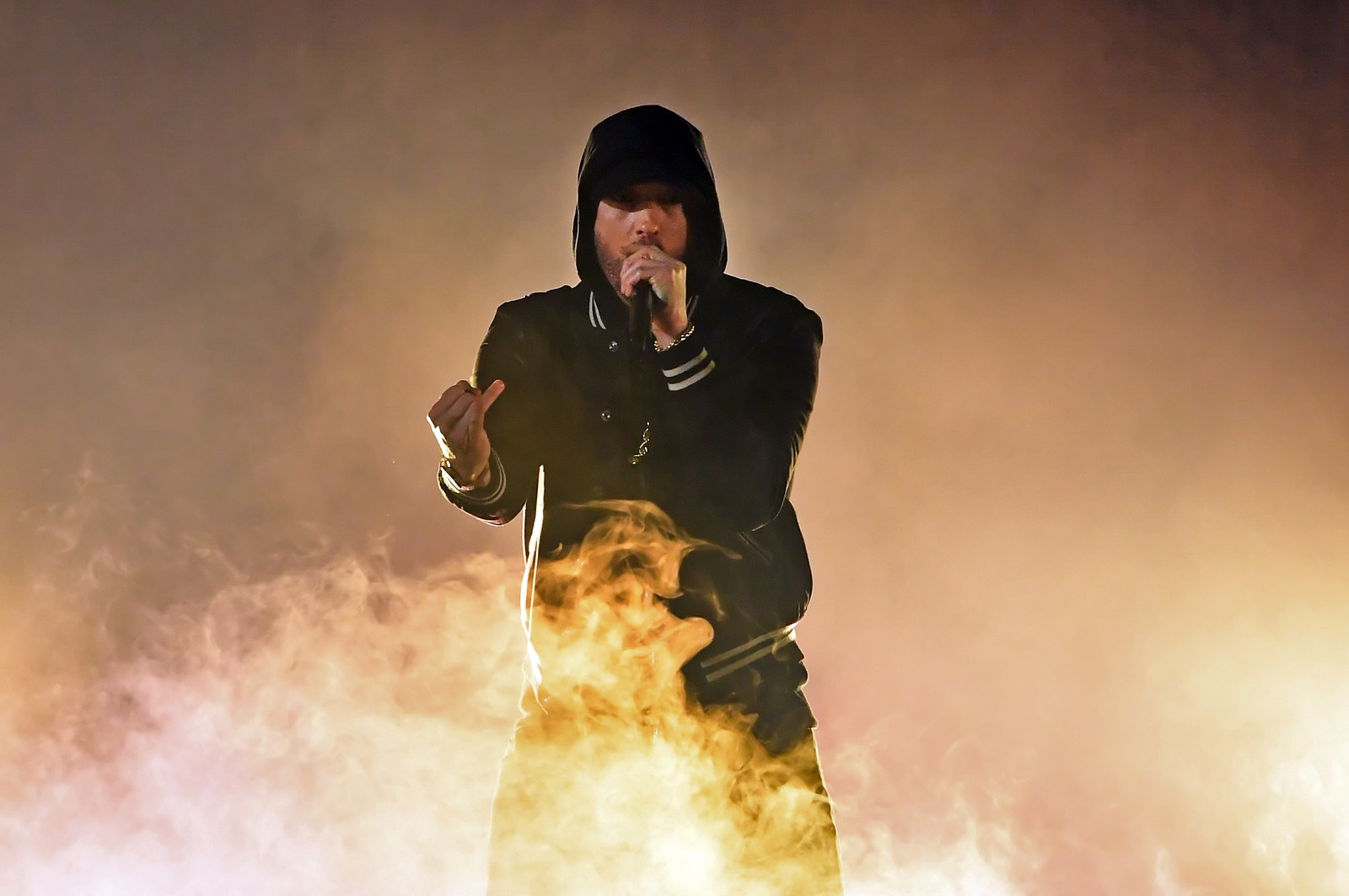 Oh, and let's not forget Nicki's ex, Meek Mill. Nicki revealed in the song: "Meek still be in my DMs, I be havin' to duck him."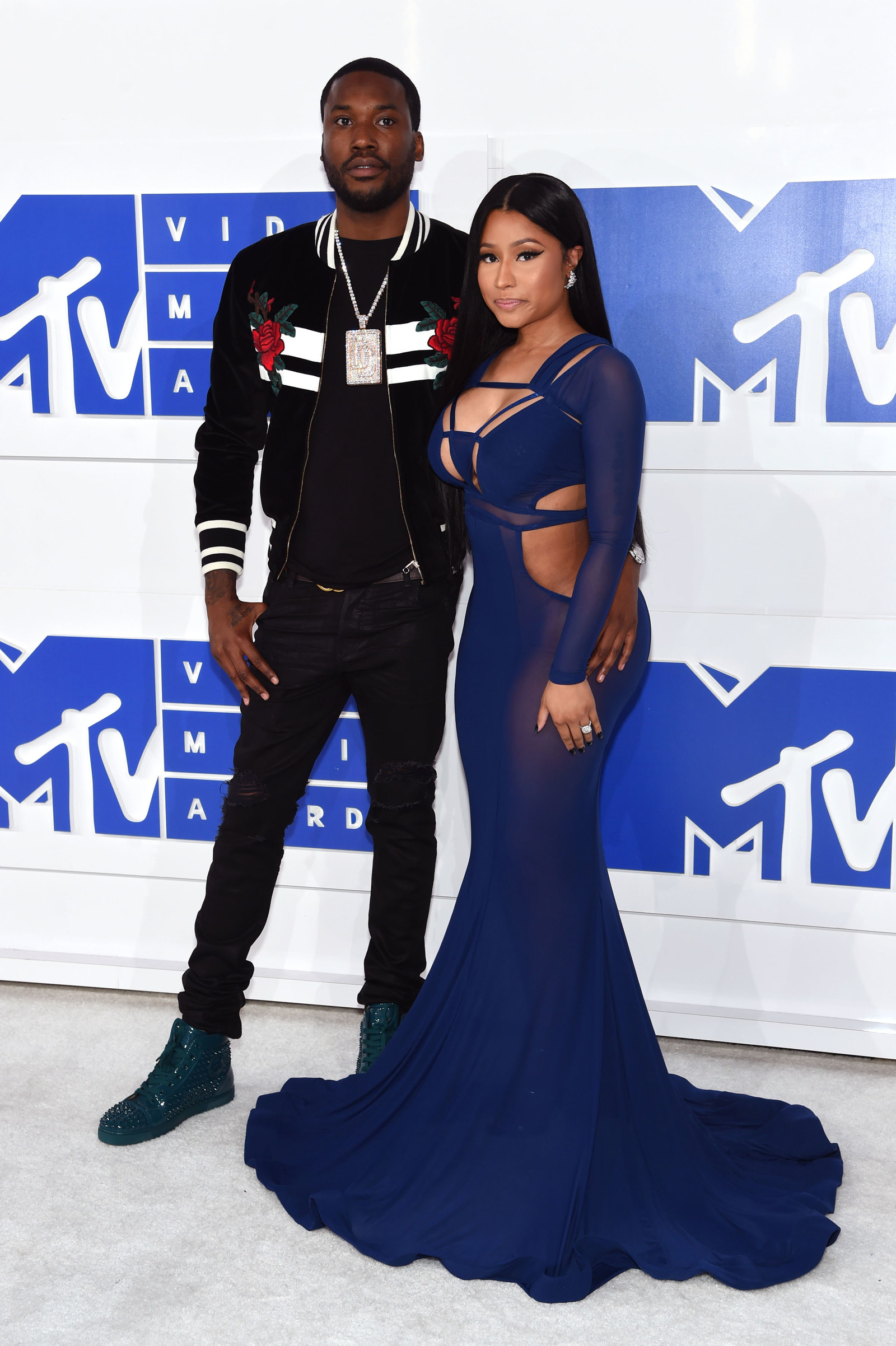 Now despite the song appearing to be a diss, Nicki has actually revealed that it was the opposite. She explained: "I said things about people who I know can take a joke and won't be emotional about it."
So obviously when Nicki appeared on The Late Show, Stephen Colbert had to ask her about the song. Stephen named five people in particular: Drake, 50 Cent, Eminem, DJ Khaled, and Meek Mill. Remember that, it's important.
When Stephen asked if anybody mentioned had been angry about the song, Nicki revealed that two people in particular had contacted her about it.
"I did get a call from one person and I'm not gonna say who," she began. "Only one person so far got a little irritated, but then I explained to him how much I love him and he understands now."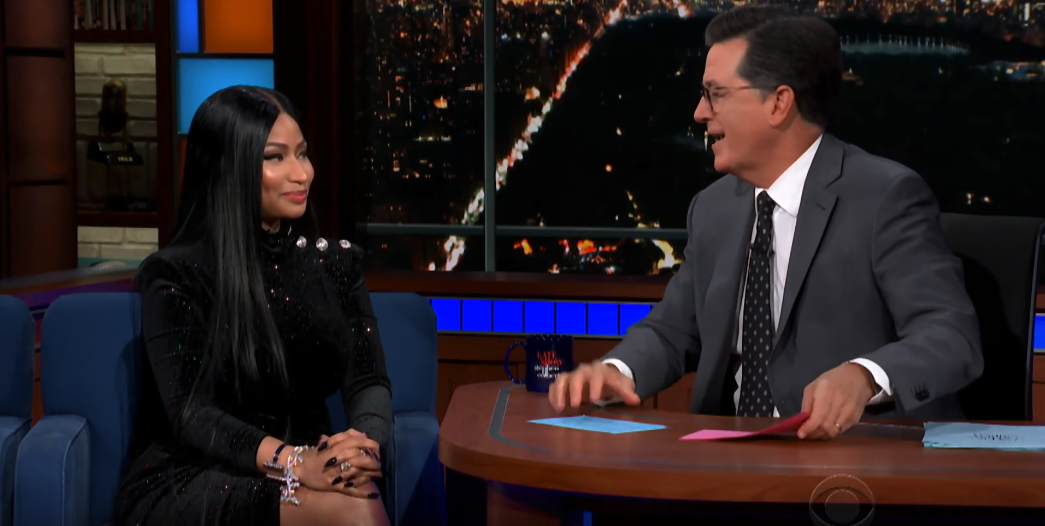 She then went on to say that a second person had texted her about the song and that he was both laughing while also cursing Nicki out over it.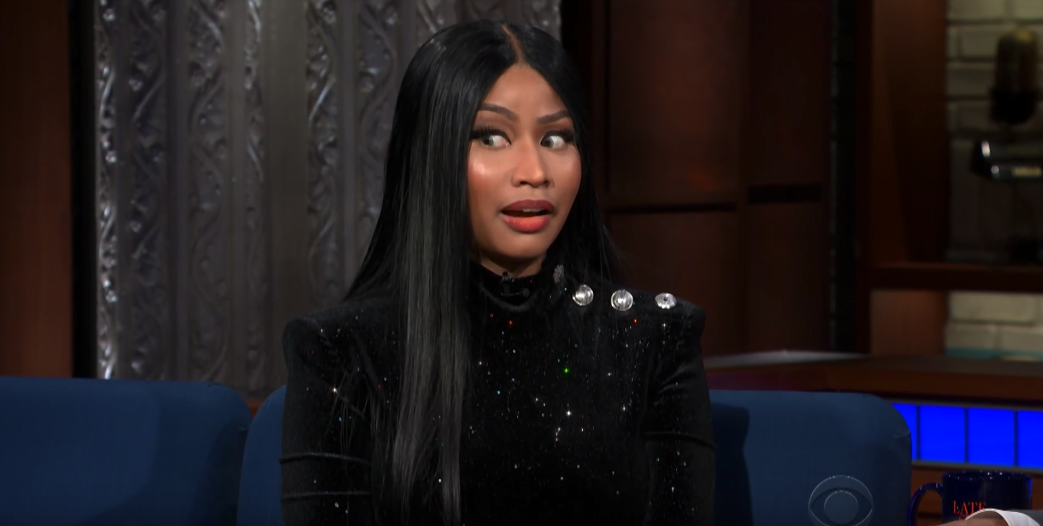 But who were the two? Well, although Nicki said she wouldn't snitch, she did narrow it down for us by revealing that the two guys were on Stephen's list. And she narrowed it down further by denying it was Drake, which leaves 50 Cent, Eminem, DJ Khaled, and Meek Mill.
Now this next bit is purely SPECULATION so don't take it for bible. But Eminem is featured on the album, so it seems unlikely he wouldn't have known about his name drop before it was released.
50 Cent actually tweeted the snippet about him on Twitter and seemed to be in on the joke so maybe it wasn't him either?
But DJ Khaled also posted about Nicki's album release on Instagram, which doesn't sound like something you'd do if you were pissed off.
So was it ex Meek Mill who was mad about the song? WHO KNOWS!? And even if it was him, which we don't know, that still leaves one other person who wasn't happy.
I don't know about you, but I'm exhausted. I guess we'll just have to wait and see if Nicki reveals anymore information.