The Best Movie Of All Time, "Miss Congeniality", Was Actually Written About Ellen DeGeneres
Wait, WHAT!?
I am too shaken for introductions right now so I'm just going to get right into it – Miss Congeniality, one of the best movies of all goddamn time, was inspired by Ellen Degeneres.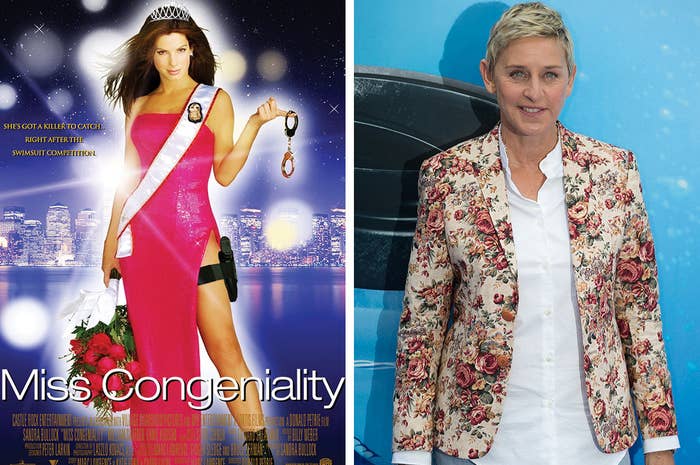 One more time, just in case you didn't get that – MISS CONGENIALITY, ONE OF THE BEST MOVIES OF ALL GODDAMN TIME AND THAT SHOULD'VE WON THE OSCAR FOR BEST PICTURE, WAS INSPIRED BY ELLEN DEGENERES.
This mind-blowing snippet of information was revealed when Sandra recently appeared on The Ellen Show, where Ellen joked that she was responsible for Sandra's career because she'd lost the lead role for Miss Congeniality and Speed.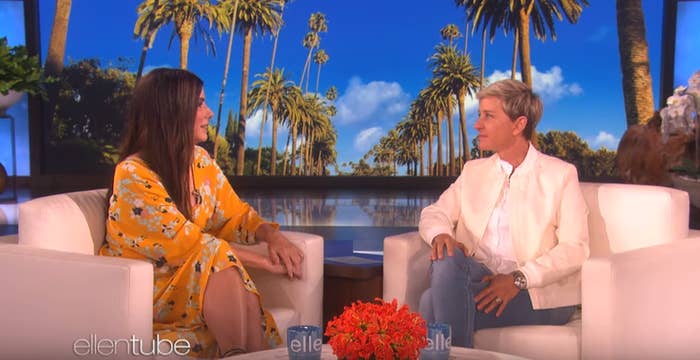 This started the conversation about how the writer of Miss Congeniality, Marc Lawrence, had actually written the movie after seeing Ellen Degeneres wearing a dress that she didn't like.
Ellen said that was true and that she had to learn to walk in the dress. But according to Ellen, the role of Gracie Hart was never actually offered to her.
But both Marc and Sandra thought the role had been offered to Ellen and that she'd turned it down.
So that means the entire movie is based around this scene and Ellen Degeneres learning to walk in a dress she didn't feel like herself in.
My mind is well and truly blown. Excuse me while I watch Miss Congeniality for the 982nd time to calm down.